Requiem for a Dream: Session Two of the Second Steemit Book Club, Plus Details for Session Three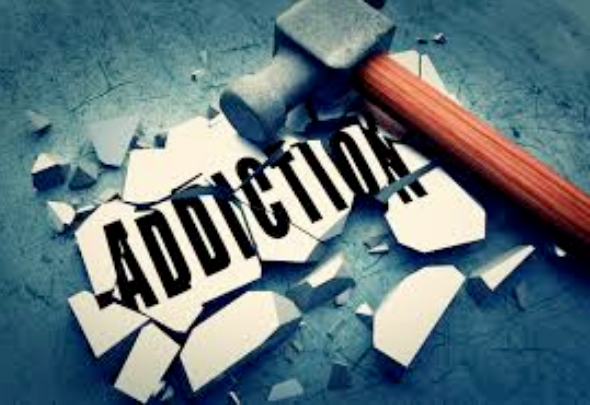 "Fiction's about what it is to be a human being." ― David Foster Wallace.
While the first chapter gave us a small yet mysterious introduction to young Hal, the second chapter of Infinite Jest opens a window into some of the other characters we believe will be the protagonists of the story.
However, when taking into consideration the master storyteller that is David Foster Wallace, one cannot help but wonder if these characters' stories would soon to be intertwined, or if their paths will ever cross? Hell, for all we know, they could all be different personalities from the same unforeseeable mind.
Either way, it is too soon to know, and quite frankly, that's what's exciting about Infinite Jest—that even when you get all kinds of clues, you'll still remain at the mercy of the plot until DFW reveals what's next.
And most likely, it'll be in the most unexpected of ways.
Chapter Two: Year of the Depend Adult Undergarment
Chapter Two opens with Steve Erdedy looking forward to a marijuana binge. He seems to be trying to convince himself that this would be the last time and then he will quit after that. He's seems to be waiting for some unknown woman to deliver the goods while wondering if she's attractive or not.
At first glance, Steve seems to be displaying classical signs of addiction, but if you pay a closer attention to the first-person narration from Steve's point-of-view, you'll notice the strangest thing:
There's something about Steve's observations of the room and detailing of the events that seem oddly out of place...and something tells you that DFW has just opened a loop in this chapter: A loop that he'll probably close at the very end when he pulls the rug and drops us readers.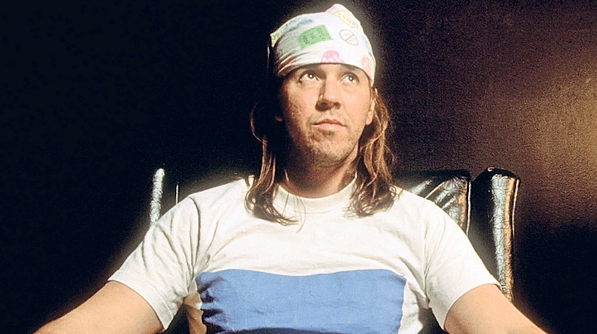 In the following scene, we see Hal meeting someone who self-describes as a "conversationalist" and weirdly enough, he seems to know all sorts of personal information about Hal.
Here's where it gets weirder: Hal is twelve years-old and the person he's talking to is his own father, but that's not revealed until the end of this section.
So what the hell is going on?
Whenever you ask yourself this question while reading, it's about to get quite interesting...
In the following scene, we meet a new character, a medical attaché that comes home to relax and watch some televised entertainment in his state-of-the-art recliner—with tray so close to his face that his beard constantly dips into his food.
Then, we meet a character named Clenette who is narrating a story about her friend, Wardine's abusive family.
After that, we have another insight into Hal's story, only this time he's seventeen years-old and he's getting high in the basement of Enfield Tennis Academy.
For some reason, that addiction trait seems to be shared by all of our characters in this chapter.
And then...remember that open-loop we talked about at the beginning?
The chapter closes with Steve still waiting in his house for the mysterious lady to deliver the goods. Suddenly, his bell rings. Then his phone rings at the same time and he doesn't know what to do next. He freezes without attending to either.
Here's the crazy part: it was him who was supposed to deliver the drugs to the woman—not the way around. In addition, he wasn't even sober at all, quite the opposite in fact.
Genius storytelling, isn't it?!
If there is one thing we learned from this chapter, it is that nothing is as it seems and that the best is for sure yet to come.
If you enjoyed this chapter, please feel free to share your thoughts and theories in the comments. Until then, here's the recording of the second meeting of the Infinite Jest Book Club:
https://soundcloud.com/user-655948001/infinite-jest-session-2-of-the-steemit-book-club
Details for next week's meeting:
Book: Infinite Jest by David Foster Wallace
Reading Assignment: Chapter Three "YEAR OF THE TUCKS MEDICATED PAD" (pages 49-87)
Date: Monday, March 27th
Start Time: 6:00 p.m. PST / 9 p.m. EST / 2 a.m. GMT
Call Length: One hour.
Phone Access: (800) 719-6100 or (218) 339-7800, access code 629-1831#
Web Audio Access (sound quality isn't generally as good as phone): https://hello.freeconference.com/conf/call/6291831
Looking forward to the next call,
Adil @the-alien & Neil @neilstrauss
P.S.
Just to avoid any background noises, one of the things that makes the call go so well is for everyone to mute themselves in the beginning of each call and then un-mute themselves whenever you want to make a comment.
And please, by all means do not hold back any comment you may have—all contributions are valuable and we are all here to learn from each other.
If you're on the phone, all you have to do is to press *6 whenever you want to mute/unmute yourself.
If you are joining via web link, you have the mute symbol at the top right of your username.
The quality of sound when calling by phone much better than the web link. So if you can, please join by phone, which is toll-free of course.
P.P.S. If you have any problems joining during the call, or if you have any doubts or questions feel free to message Adil in the steemit chat to @the-alien in https://steemit.chat.
P.P.P.S.
You can these links to help guide you as you read Infinite Jest
http://faculty.sunydutchess.edu/oneill/Infinite.htm (THIS LINK HAS SPOILERS)
http://infinitejest.wallacewiki.com/david-foster-wallace/index.php?title=Main_Page#Page_by_Page_Annotations (No spoilers---This is the link Ahmed mentioned on the first call.)
It will be great to navigate this masterpiece with all of you.
Hope you can join us.