Book Review: "House of Leaves" - Mark Z. Danielewski
Hi Steemians!
I just finished "House of Leaves" by Mark Z. Danielewski - and I need to talk about it!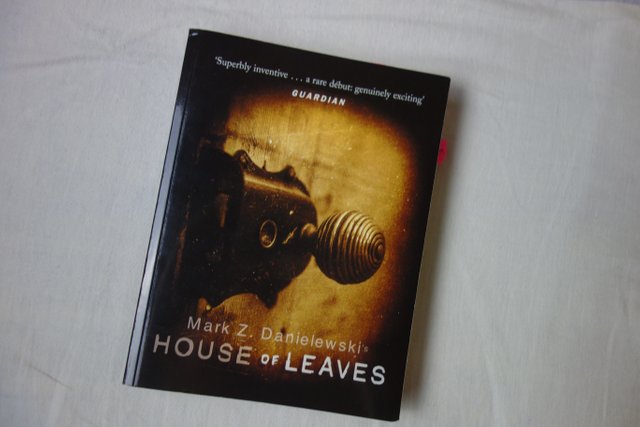 "House of Leaves" is a novel with many narrative layers. At its core, it's the story about a house where a man called Navidson lives with his wife and two children. One day, the house just starts "changing" - rooms and hallways expanding and contracting in weird ways, creating a labyrinth within a structure that looks to be no different from the outside. Naturally this terrifies the family. Navidson himself documents it all on film. The second layer is now the actual text - a man called Zampanò has seen this film and he retells it within the novel, while also including interview transcripts and other added information. This is what a man called Johnny Truant discovers - and he he writes his own footnotes in the margins. This is then the book as it presents itself to us as the reader - a mixture of all three of these accounts, written down in various forms and formats. Does that sound confusing to you? Well, unsurprisingly it is.
To be perfectly honest, after FINALLY getting through this monster of a book, I'm a little disappointed.
I know some people are hailing this book as a genius piece of literature but honestly for the most part it felt too "gimmicky" and pretentious.
I did like the premise, the idea behind writing a novel in so many layers and the sometimes unconventional text placement on the pages.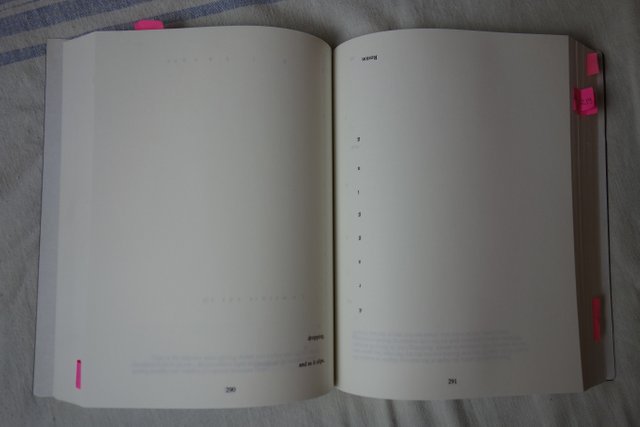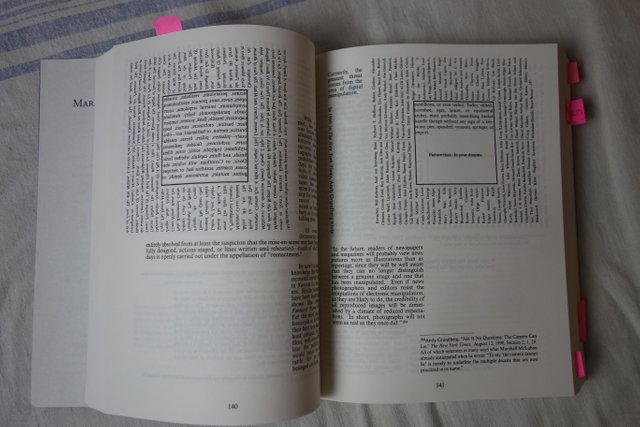 Plus, I can definitely appreciate the sheer amount of work that must have gone into writing this, but at the end of the day I'm left asking myself what the point of it all was. The book doesn't have a proper ending or conclusion, which leads me to believe it wanted to be more about the atmosphere of it as a whole. If that is the case, then telling an essentially quite creepy story through so many layers, thereby distancing the reader from it, took a lot of that eeriness away.
Within the book it is often implied that simply reading about The Navidson Record has psychological effects on people and can make them go crazy and whatnot. I would have liked this book a lot more if that had actually been achieved - creating a feeling of constant dread within the reader - which for me unfortunately never happened. Sure, the thought of a house like this existing is creepy. But again - because I felt so distanced from all of the characters, nothing seemed to really get to me.
Overall my hopes for this book were not fulfilled, which is particularly sad because so many people whose reviews and opinions I wholeheartedly trust have raved about this. I won't pretend like large portions of this didn't go completely over my head. But then again, how genius can a piece of writing really be if it takes a lot of extra work and research on the reader's part for its point to be made?
What do you think about this? Have you read HoL? Let me know!
As always,
happy reading!
xx
ivymuse