What is the Legendarium Podcast?
I have posted a couple of posts about these guys before but I will work under the assumption that you haven't read those so here is a little snippet from a previous article.
 The podcast is a group of guys who get together once a week to talk about a wide variety of topics, ranging from fantasy books, comics, sci-fi movies, and general pop culture. It seems to be a core group of 4  guys, though they do have special guests/listeners on occasionally.  The podcast started almost three years ago now in February of 2014 and they have put out about 120 episodes to date. The quality definitely improves as the episodes go on but even the early podcasts are still worth a listen.  
Not a ton has changed since then other than the fact they are up to 158 episodes as of this writing. So why am I writing another post about these guys? In their never ending quest for greatness they have decided, much like the Jeffersons, that they needed to move it on up from the lowly basement dwelling they once inhabited to deluxe new recording studio they are building in the backyard. The original plan was to use an old woodworking shed but after an attempted remodel they realized the entire thing would have to be torn down and rebuilt.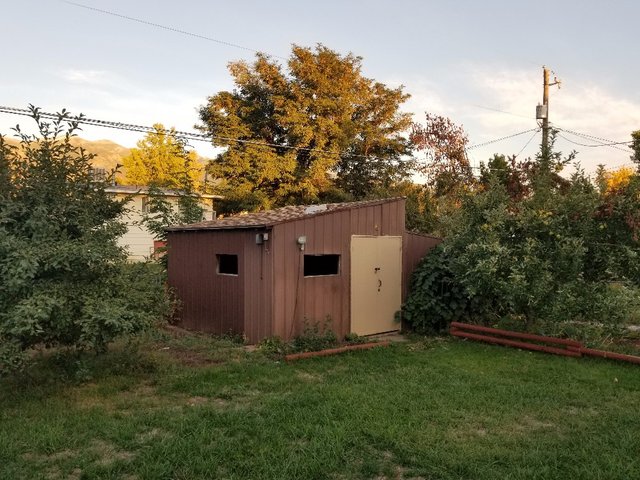 (the before picture of the original shed)
To fund this endeavor they have started a GoFundMe page to raise some money for the new construction. The key here being that for every 1 dollar donated, you will receive one vote as to what book/series the gang will read next. All of the books that finish in the top 4 of the voting will be covered at some point on the podcast. As of November 30th, here is where the voting currently stands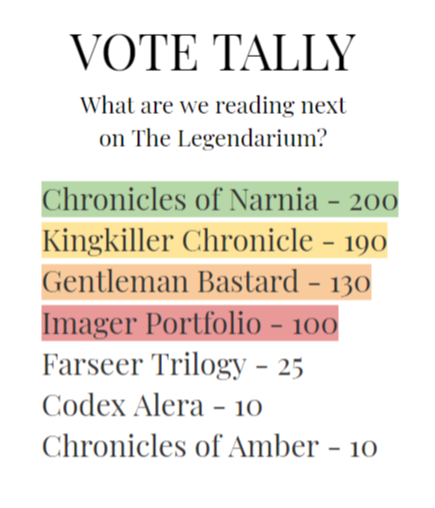 So that leads me to this post, I feel like with the amount of people on Steemit we have the potential for a few interesting scenarios. What are they? Glad you asked, my first thought was...
Make them read something awful
I'm not sure what it says about my character that this was my first thought, but it would definitely be the most fun. When I say awful, I don't even mean the traditionally awful books out there like Twilight or 50 shades (though both would be funny) but instead some truly inspired attempts at intentionally bad literature. Something along the lines of A Gronking to Remember or Helicopter Man Pounds Dinosaur Billionaire Ass. Unfamiliar with these titles? Here is the synopsis from amazon for Helicopter Man- 
"My name is John Hams and I'm a sex addict."
And so begins Dr. Chuck Tingle's first full length novel, Helicopter Man Pounds Dinosaur Billionaire Ass, a thrilling superhero origin story that will take you to the edge of gay erotic romance and stare bravely  into the abyss.  It is a story so powerful, so sensual, that it could  change the very face of erotic literature forever.
John Hams is a man who has lost it all, a nine-to-five nobody with an addiction to billionaire dinosaur bad boys.  That is, until a freak accident at work imbues John with the ability to transform into an achingly handsome helicopter at will.
Suddenly,  things are looking up, as John uses his ability to woo the dashing  stegosaurus from his addicts group who just happens to have a thing for rugged aircrafts.  But it's not long before John's new helicopter  identity starts to spin out of control, taking on a personality of its  own as the wild and horny, Chibs Pratt, chopper with abs.
Can  John Hams become the hardcore gay hero that he is destined to be, or is  this shifter bound to be nothing more than his own worst enemy?
With the current 4th place vote getter at only 100 it seems like a very manageable goal to get a book like this into the top 4. Seeing the guys attempt to seriously review this literary masterpiece would make for a very interesting hour long podcast. However, humor isn't the only route to go here. My 2nd thought was...
Make them review an author from Steemit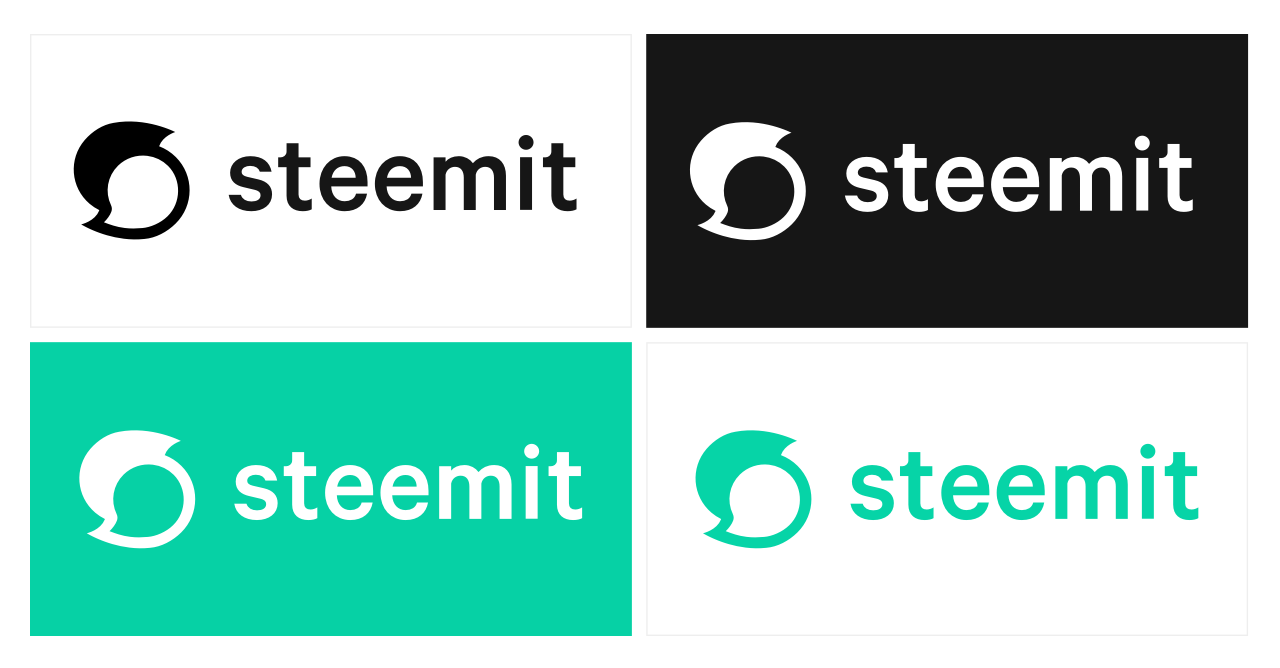 There are no shortage of authors on Steemit who would enjoy the exposure so why not band together and pick one to support? I know going through the fiction tab on Steemit I have come across a number of people posting their own stories and I am sure someone out there has a completed one that would benefit from this. 
Ideally I would pick someone that writes stuff in their wheelhouse (fantasy/scifi) but I suppose any story would work really. I am not sure if there is a novel out there specifically about Steemit but that would also be a great way to get the community here a little publicity. My last and most boring thought on how to vote was...
Just vote for the book you like the most
The idea lacks in the hilarity of the first one and Steemit promotion of the 2nd one but still isn't a bad way to go. I have mentioned before that part of the reason I found myself on Steemit was to meet up with other people who shared some of my same interests, specifically book wise. It is always more fun when you have someone you can talk to about the books you really enjoy. This is a chance to have a few people read and have a serious discussion about any of the books that made an impact on you. 
I plan on donating at least 5 or 10 bucks and suggesting a few of my favorites, either the First Law trilogy by Joe Abercrombie or adding a few votes for the Kingkiller Chronicles. I would suggest the Malazan Book of the Fallen but that's a massive undertaking (10+ books) and doesn't seem all that fair. Though I guess if I am also recommending A Gronking to Remember I can't be that concerned with fairness. Work has already begun on the new building, a quick peek at the progress here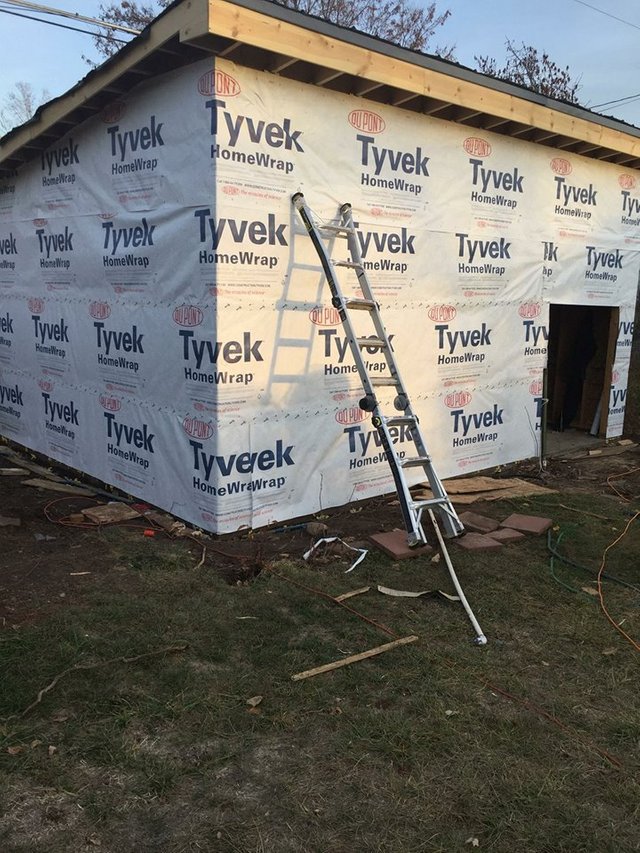 Here is the link to the GoFundMe, I believe they plan on running it for another week or so ending on Dec. 9th. I hope to bring a little awareness to these guys because they have provided me with hours of entertainment while I am at work so its really the least I can do. Best case scenario is that I look back and see a few hilarious recommendations or something steemit related when the results are released. If you do end up donating leave a comment and let me know what you voted for. 
If you are just interested in learning more about the podcast you can check out these links-
http://www.thelegendariumpodcast.com/
and once again, GoFundMe