Yesterday I had the privilege of finally holding my baby in my hands for the first time... it was a weird feeling. Something I had looked forward to for so long. And I kind of expected the world to stop spinning, people to stop talking about their daily woes, and to share in my happiness...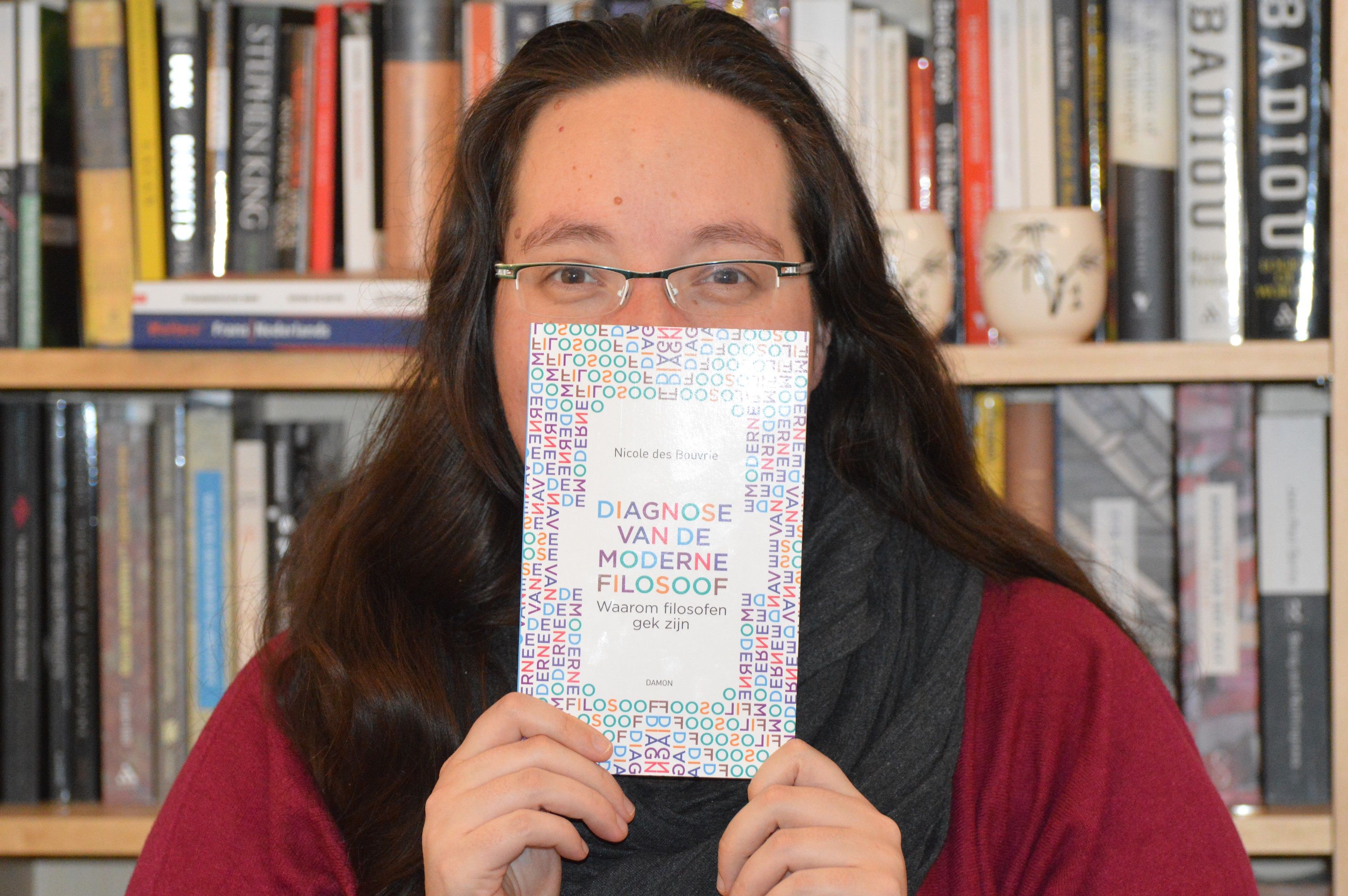 Happy me, with 'Diagnosis of the Contemporary Philosopher - Why Philosophers Are Mad',
published March 2018 by Damon, a Dutch publisher of philosophy books.
It is a book written in Dutch, so it's weird writing about it in English (read my Dutch update on my own blog). But I still wanted to share my happiness about it with the larger Steem-community. (And I already pestered the Dutch people here with it before... asking who would like to write a review about the book for instance...)
"Diagnosing the Contemporary Philosopher": a book about philosophy & psychiatry
Philosophy influences the way you live your life. Philosophy or thinking is not something you only do at work and then forget about it, it makes you take a specific attitude towards life and the world around you. This makes philosophy dangerous, when you consider how it affects your daily life and the way you interact with the people around you. Especially if you consider philosophy to be a way to break free from 'norms' and to go beyond the limits of what is possible.
In the book I use the DSM-5, the diagnostic manual for mental disorders as published by the American Psychiatric Association to diagnose philosophy. The DSM-5 is used all around the world to classify and diagnose behaviour, and as such it is a way in which reality is created--funding, treatment, recognition is all dependent on fitting into the classification of the DSM.
How this book came about
I started writing this book in May 2016. There was a contest organised by a Dutch association for philosophy and psychiatry that had some nice prize money attached, and when this idea for a book struck me, I thought, I should just write it and send it in. Who knows what might happen. As I had the idea all ready, and the audience picked (two things that actually take a lot of time, and I generally don't start writing before I have those two things clear), I decided to just give it a try.
So I sat down for about a month, and I wrote it. I mean full-time writing for a month. I had to finish it, because I would be moving to China and the US after that, so I only had that one month. And without giving it a lot of extra thoughts after I had finished writing it, I sent it in. And then I forgot about it again.
Almost one year later...
Then in the beginning of 2017 I got an email from the secretary of the jury. That my book had ALMOST won. After all the rejections I was used to get for other work, this was actually the first rejection that made me happy. They apparently really liked this, maybe it wasn't just a big joke after all. They loved the creative approach, the clarity, the tone of voice. And if they could have given a prize for the most creative work, it would have definitely won.
This made me go back to the manuscript and when I read it again, I was almost impressed. Did I write this? I decided to go look for a publisher. This is not an easy thing, but fortunately I know the Dutch market a little bit, having read & reviewed a lot of philosophy books before. There were some obvious places to send it to, and I thought about where I would really like it to be published. Where would this book find good friends to stand next to in the book case? And I decided to send it to Damon. A small, independent book publisher that has been around for years, and continues to bring high quality philosophy & theology book on the Dutch market.
So I wrote a book proposal for it, outlining the goal and its main features. And I sent it in to Damon, I decided to also start translating the book into English. I am used to write things in English, and this book was my first try to see if I could also write in Dutch. And I waited for Damon to get back to me.
And they got back to me quite soon. I went for a meeting, and it turned out they really liked it... And here we are now, another year later. I added a couple of chapters. I edited it several times, had people read it and comment and reworked it.
And now the book is born (and sold through here), and a new and exciting phase emerges... People actually (possibly) reading it! And (possibly) having opinions about it!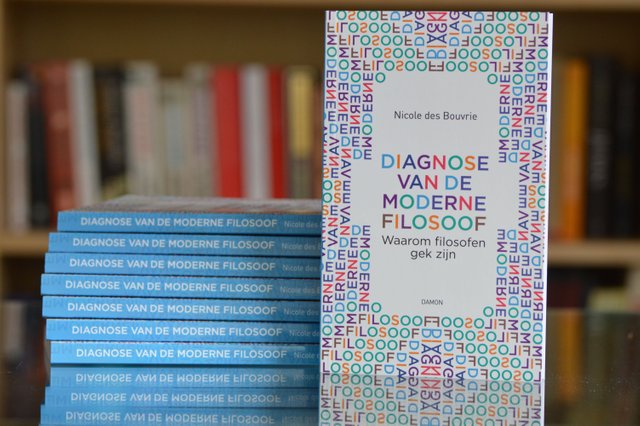 Next step: Finishing the edits on the English translation, having people read through it for feedback, and finding an English Publisher. If anyone has any recommendations, please let me know!

Here is an overview of more fiction/short stories and poetry by @nobyeni.