GIVEAWAY: DONE BOOK! Stone Heart is Complete
Hello Rebel, and welcome back to my life. If you prefer reading to watching, the entire transcript of this video is under the cut.
We're vlogging from the bed, which means we must have finished another book of Underrealm. And indeed, the novel Stone Heart, A Book of Underrealm, is done, and is releasing in one week. Yaaay!
In all honesty, this book has left me far more exhausted than Blood Lust did two months ago. Quick point about that, you might very well be thinking, "But Garrett, we had one of these videos two months ago, wow, that book really came together fast."
But did it?
The answer is honestly that no, Stone Heart did not come together super fast. I had already been working on it pretty extensively before Blood Lust released, so the actual time that I've been working on it has been more extensive than it would appear.
And also, for Stone Heart, I knew so much about the story. I knew how it was going to play out, I knew what the ending was gonna be, I knew what the major twist was. This story was very, very solid in my mind before I started working on it.
Unlike Blood Lust, which was so all over the place that it, you know, took a year.
Which is not to say that Stone Heart did not go through its own trials and tribulations. It's maybe the book of Underrealm that, so far, has dealt the most with its queer main character's queerness. In case you haven't read Blood Lust—and if you haven't, why not?—the story is about Mag, but it is narrated by Albern, who is really the focus of this second book.
Albern is a trans man. As with all of the books of Underrealm, his trans-ness is not the focus of his story, but it does play a much larger role in this narrative than it did previously. And so I solicited quite a lot of help and advice from readers in our community.
Particular thanks must go to Oliver, who is a member of the Discord server and just the general Underrealm online spaces. He has been so incredibly, incredibly helpful in the crafting of this book.
Okay, so do you know what the sophomore curse is? I've talked about it before, but let's have a quick refresher.
Generally the first work in a series is considered superior to the second work. Partially because the first one usually takes longer and has more of the artist's raw passion in it. Some think that gives it a greater integrity. I don't think that's necessarily true, although I do think there's something to be said for the fact that if you work on something for a long period of time, you just tend to have more experiences to put into it.
So the second entry can fall flat. But there are, of course, exceptions to the rule. Most people acknowledge that The Empire Strikes Back, for example, is a vastly superior film to A New Hope.
And if you go with the theory that the longer you work on something, the better it's going to be, it should be the opposite. Lucas was working on A New Hope for much longer than he worked on The Empire Strikes Back.
Which was, of course, mostly produced because the studio was like, "Oh, people really seem to like that Star Wars thing! Let's have another one!"
Anyway, I get nervous saying this, and ultimately it's up to you, the reader, to decide—but I really think we broke the sophomore curse with Stone Heart. I think that it's better than Blood Lust.
And I really liked Blood Lust, so yeah. I think that means something.
It is available for sale on all major ebook platforms, as well as in print. You can order print copies here: https://underrealm.net/tow2
You can also order ebook copies at that link. But I really hope you'll consider buying print books directly from me. As always, that is a huge help in my author career.
But I do have to give you a warning. This book did go a little bit longer than anticipated, and we're having some issues with our printer, so if you do buy a print book, it is going to be ever so slightly delayed.
Sorry about that. We'll try not to have that happen again in the future.
And speaking of which, I'm gonna give myself a little bit longer to work on the third book in the series, Hell Skin. I'm not sure when that's going to release, but it's not going to be before the end of the year.
Because as much as I mentioned earlier that I knew what Stone Heart was going to be before I started writing it, it is not the same case with Hell Skin. I really know one or two major things about that book, and I gotta start making the rest up right now.
But Stone Heart is here, it is available for sale, and it will be releasing next week. My patrons have already been sent the final copy of the book and they've been reading it, and some of them have really been liking it. So I think you might, too.
So let us all join in on this wonderful day of celebration of another book release. Yaaay!
And that is all I've got for you today, Rebel. I'm going to rest today.
That's a lie. I'm gonna keep working. And I'm gonna start cracking on the next book.
But I have greatly enjoyed talking to you today, and I will talk to you again next Friday. Byyye!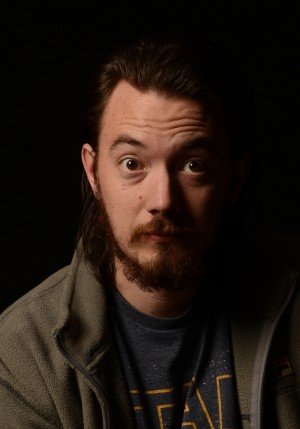 BE A PATRON
GET FREE BOOKS
SIGNED BOOKS
SOCIAL MEDIA:
I'm on Tumblr
Like on Facebook
Follow on Twitter
Join Underrealm Fb Group