BOINCOS v2.0 Beta Release
It's Finally Here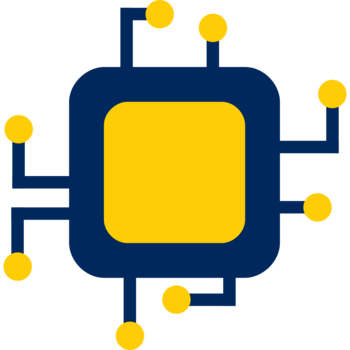 BOINC OS has made it to the Beta stage and is ready to be opened to the public. The project is beginning to gain traction and I hope to see it be greeted by more.
It has involved countless hours of trial and error and design consideration and I want to thank all those involved, namely Benjamin Collings for the web development and the community on Steemit for supporting this project whether it be by compliment or by donation.
Let's get started...
Our Beautiful Website
---
The project now has an official website for the public to access news/updates, information about the project and the OS itself. This website was a non-incentivised contribution from Benjamin Collings who I encourage you to turn to for professional website design. A big thanks to him for making this happen! (All graphics used were made by me)
Here's the landing page to pick your intrigue: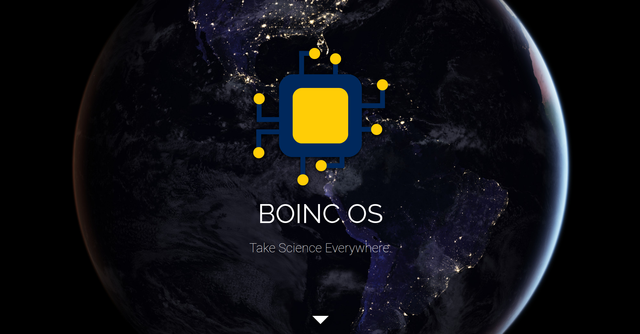 Flash - Boot - Configure - Compute
---
It's as simple as that!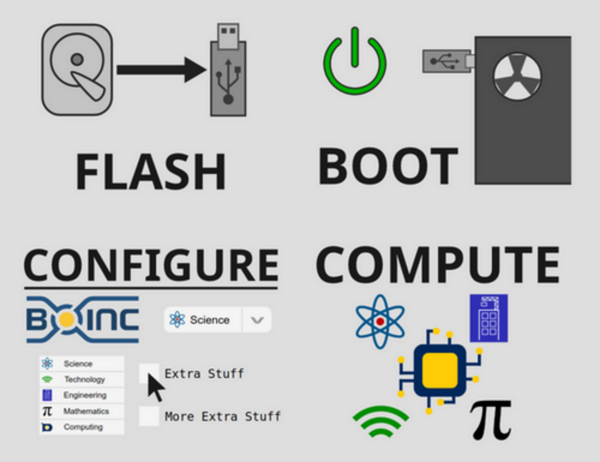 You no longer need to fiddle around with complicated setup procedures when installing an OS to run BOINC, all the required components and more are all here to make your life easy. Simply flash the image to your USB, boot it up, configure BOINC and let it run.
Simple and Elegant Graphical Interface
---
BOINC OS is now a fully functional graphical distribution. It now includes a login manager and uses a low-resource and modular desktop environment (XFCE), designed to bring simplicity. We've spiced up this environment to bring you a flat, modern interface design that make users feel at home while navigating their system and, of course, computing.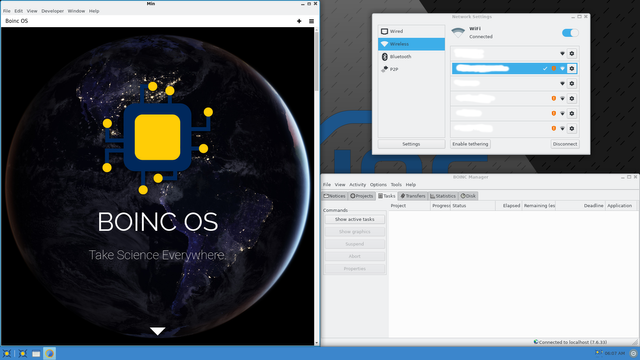 As well as eye candy, we've also added essential applications to monitor computing and provide the user with access to the internet.
Prepackaged applications include:
System monitors (both graphical and command line)
Network manager
Min web browser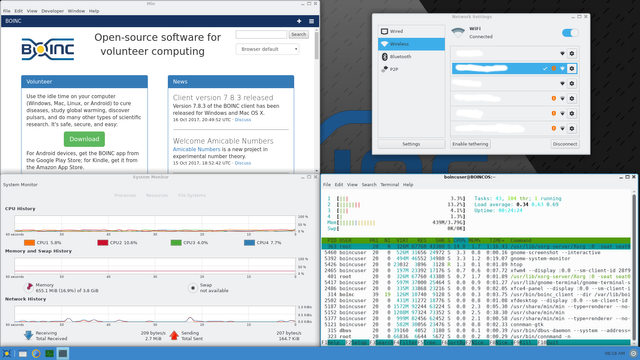 Security
---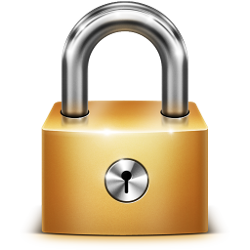 This Beta version brings with it essential security policies and implementations to keep your OS from being ruined or to prevent the OS from performing malicious actions that may harm other components such as hard drives.
User Privileges
The "root" account has been locked and privilege escalation (sudo) is strictly limited to certain commands so that the user can maintain, control and troubleshoot their system using only required tools. Doing this prevents an occurrence where an attacker or malicious program can perform actions as root and tamper with hardware devices such as wiping hard drives attached to the machine. BOINC OS must not be able to interfere with achieving the purpose of the system outside of scientific computing and isolating it from the system is our top priority.
BOINC Security
The user should be able to edit BOINC data and configuration files, to do this, permissions have been appended and strictly set to disallow any unnecessary party accessing these files. In addition to this, BOINC RPC authentication has been set to ensure that unauthorised RPC connections cannot be granted, however this still needs further development as stated here.
Additional Details and Plans
---
We are still far from completion and I would say a small pause for celebration is needed - We made it to the first public release!
As for some upcoming posts, I'll be considering placing some Gridcoin bounties/incentives for certain topics such as making wallpapers (wallpaper competition) and creating and seeding a torrent of associated files.
In addition, planning will be initiated on the other spins of BOINC OS starting with the headless version and I am looking forward to releasing some information on it once I begin formalising the idea.
If you have any ideas or wish to contribute, first take a look at the GitHub issues and if your query does not apply there, feel free to contact me via [email protected] to discuss.
Thank you all for the support so far and I hope to see an innovative future with this project!