#boatliving in the winter, first impressions.
So after living aboard my boat for a couple of days now, I have started to get the feel for it now.
First of all its way more cozy than expected, even with -18 C outside the hatchet.
I have chosen to sleep in the "living room" theese days, to organize all my things and also to save on the heat/lights.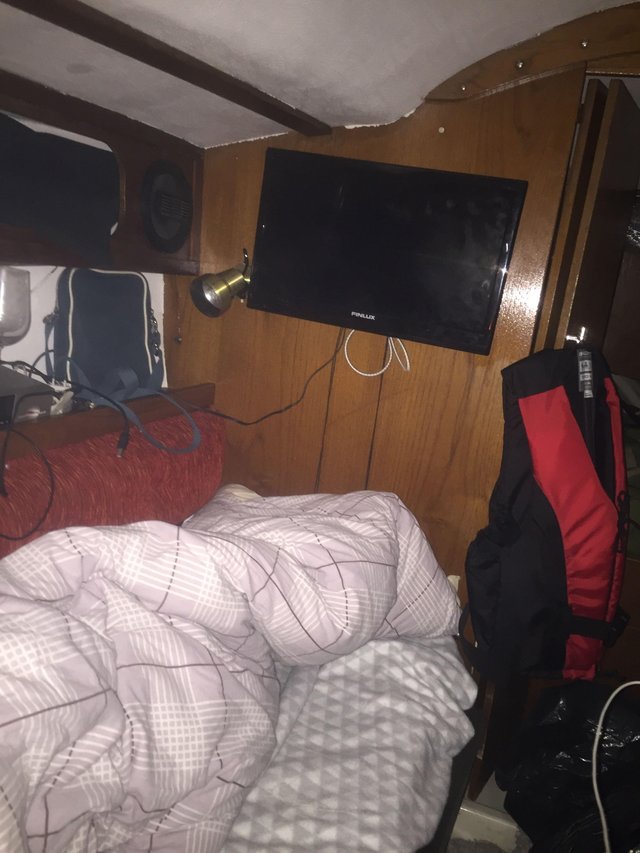 I have some issues with the battery setup, I think because I have let them charge all the way out, but more on that in another post.