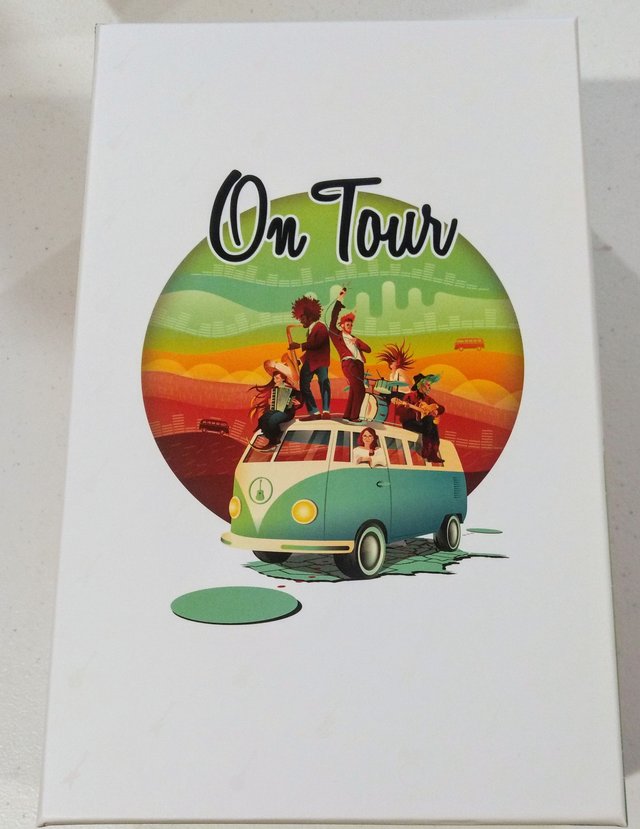 My friend backed a Kickstarter for a game called On Tour a few years back, and we finally brought it to the table. The basic idea of the game is that you're a band touring the US, and you have to put together the longest route possible.
On your turn, you flip over cards that have all 50 states listed on them...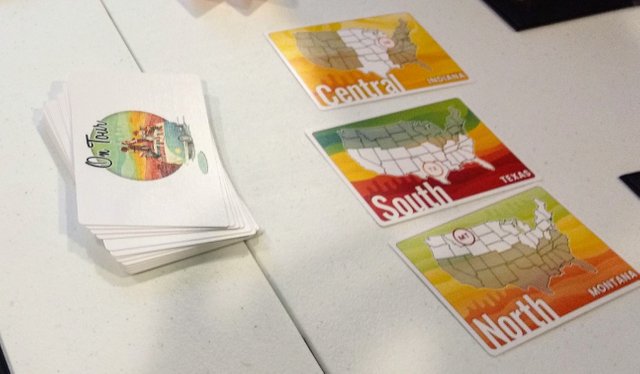 And you roll 2 10-sided dice.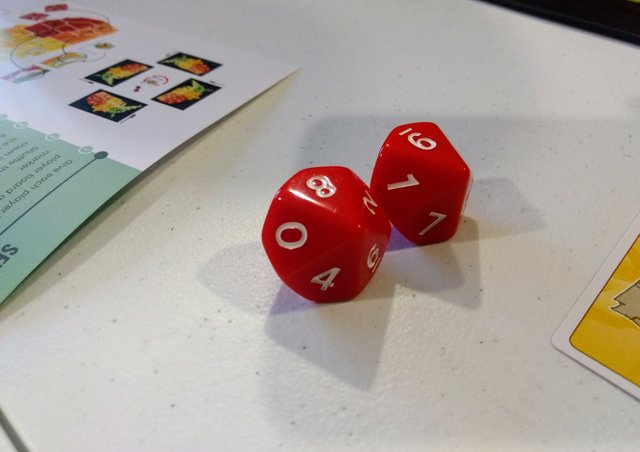 You then write 2 numbers on your map, made up of the digits that were rolled. In this example, it would be 89 and 98. You can write the numbers in any region that appears on the 3 cards that were flipped. If you write a number in a state that appears on the cards, you put a circle around that space.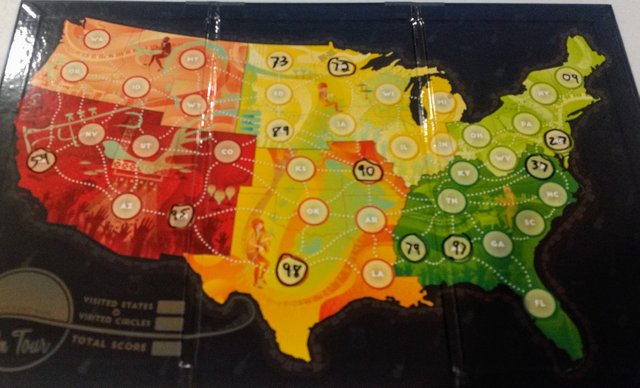 After all 50 states have been filled in with numbers, you build the longest path you can, going from smaller numbers to bigger or equal numbers. You get one point for each state you visit, and an additional point for each one that's circled.
The game was fun, easy to understand, and family friendly. There's definitely a lot of planning that needs to go into it, but also an element of chance with the dice. It's a game even pretty small children can play (I would say as long as they can count to 100), and doesn't take very long to play. I would definitely check it out if you get a chance.