Time to go on a bit of a baseball rant! My poor blue jays, seem to be falling from the standings faster than...hmm...Something getting sucked into a black hole (since my son talks about black holes all day long!?)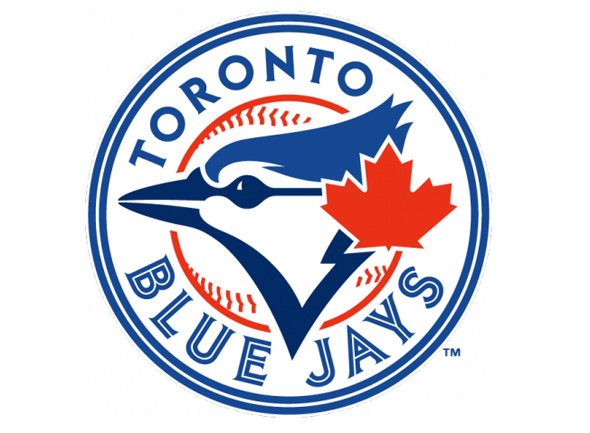 They had such a promising start to the season, even with a few big names on the DL things were really looking promising. The most exciting part for me about the early season was some of the aggressive offensive baseball they were playing. It wasn't just waiting around on the bases for some other guy to hit a home run. They were doing some stealing, some hit-and-runs, preventing double plays, getting some good rally's going and just overall being more aggressive. Mind you maybe I should say much Morales did steal his second base this season today!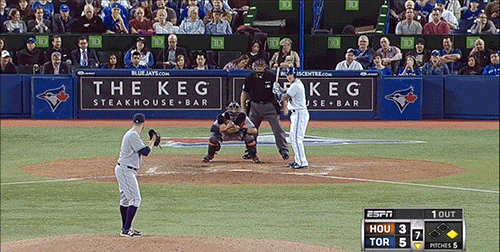 Source
I'm not going to step up and say I'm a better coach then anyone else out there, but the one thing I want to see more of it, is getting that damn runner of first base. I've seen so many times when it's been obvious that Martin or Morales was about to hit into a double play and they didn't try to get to the runner off first. I've even seen it when they had someone speedy on third. Heck, no one is gonna try a pick off at second with 1 out, heck take the out and score the guy the third, we need to start getting a couple extra runs each game. The team has really gotten more athletic with a lot of the call-ups, most of those guys have wheels. It's time to starting trying to hit for average and not for power all the damn time. Heck I'm annoyed this seams to be the way the whole damn game is going these days, but that's a whole other rant!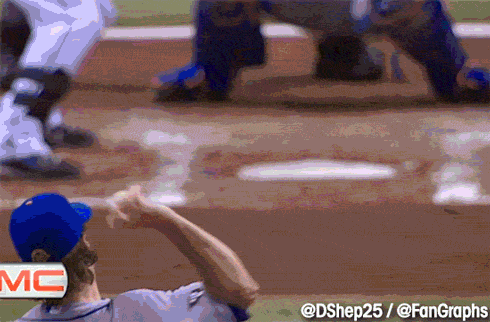 Source
And what the heck's going on with our starting pitching! This was touted as our biggest strength and so far it's been our biggest flop! I think last game they drop some stat about the second worse combined ERA is baseball and it was sitting well over 5. It might be time to call and offer good 'ol R.A. Dickey a contract, at least that guy could go deep in a game (well some of the time). I don't see much light at the end of that tunnel unless these guys sort themselves out. Mind you Gaviglio didn't give up a run today, so maybe there is some hope!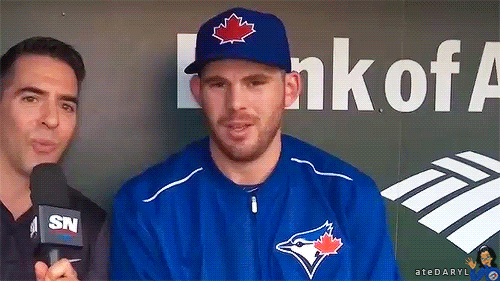 Source
Anyways rant over! Tomorrow is a new day! Lets see what Biagini can do!


Footer by @bearone