This is one of the odd sunsets I saw last fall off my balcony in Bangkok Thailand. I do not know what would cause such a strange effect.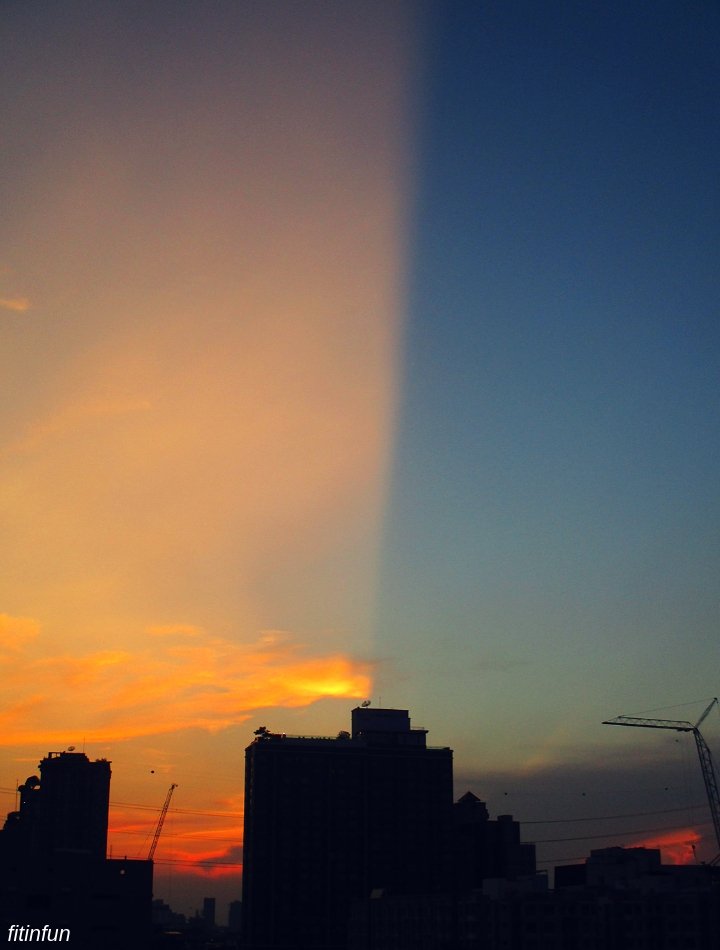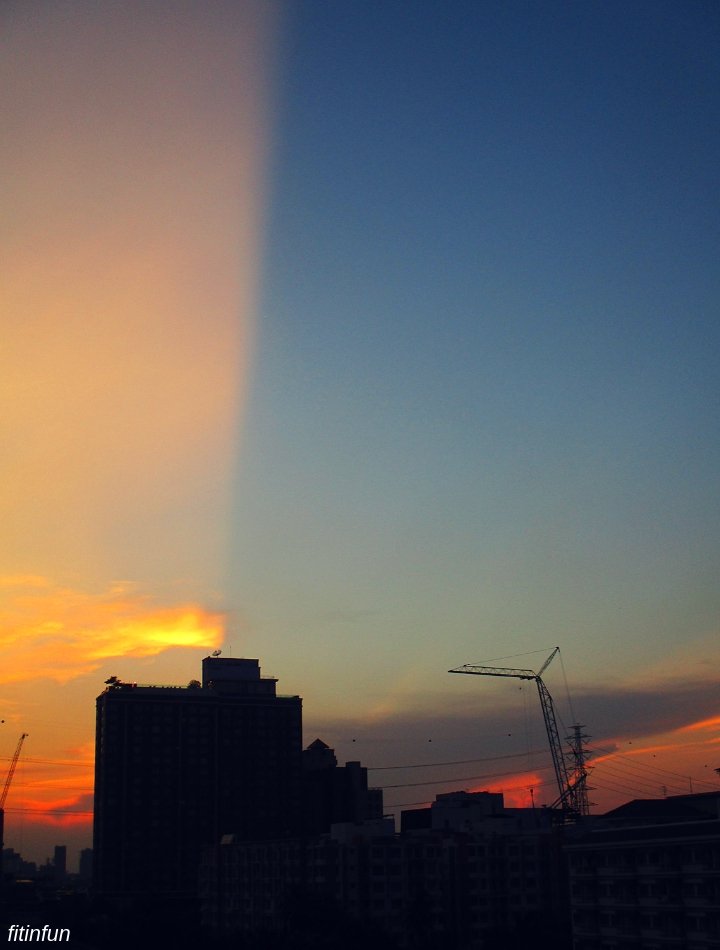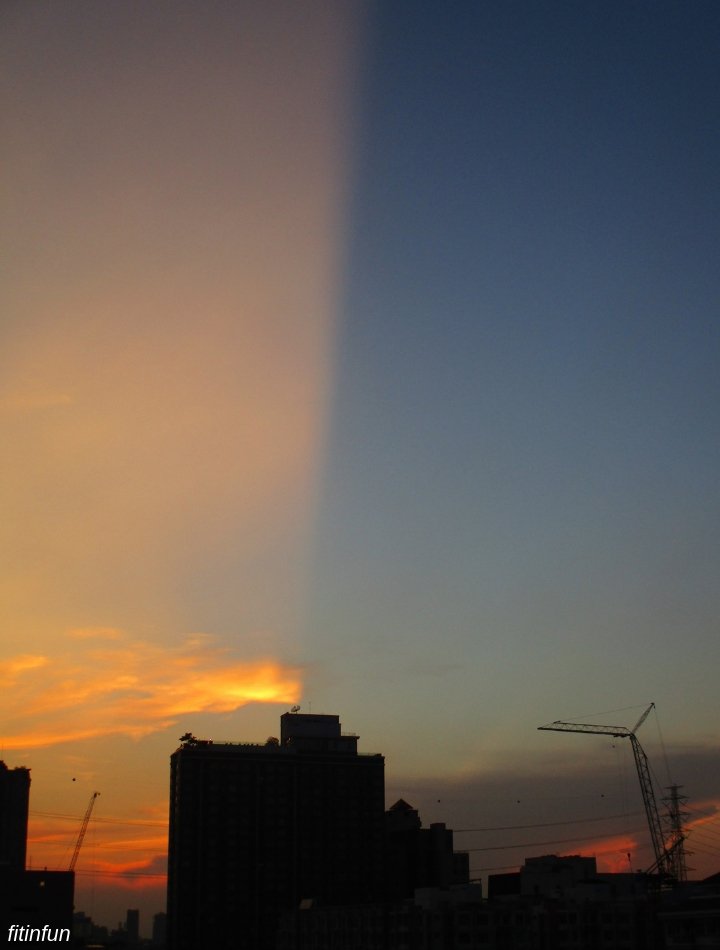 What do you think? Is this a natural phenomenon or something else?
I used a Canon ELPH160 point and shoot camera for my photo.