Arun Island Town and Coast Ireland bluehourphotography
This beautiful sight came into view as my church youth group toured the Arun Island of Inishmore on a pilgrimage to Ireland. Normally green was the color we saw in that country and you can still see it on the land. But the sun's fading light was creating this beautiful blue in the sea and sky as we walked.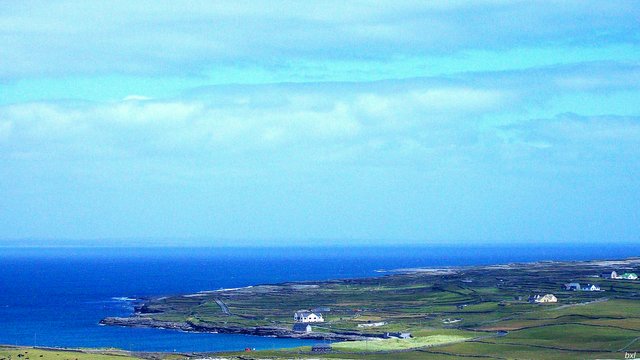 Soon after this the fog rolled in and turned all of the scene to gray.
My post is for the @photocontests #bluehourphotography contest by @juliank. I was using a point and shoot camera on my trip to Ireland, but I do not remember the type.