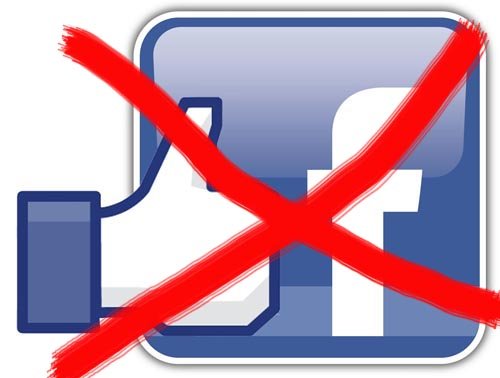 "the question is not are you paranoid, it's are you paranoid enough"
this is a theory (perhaps crackpot in nature, perhaps brilliant) that I've had in the holster, but had no logical place to put it. It's not comic book related so it don't fit on my website, and putting it up on FB would be a waste of time as any in depth take on the world just gets greeted with Dems and Repubs arguing with each other about something completely unrelated to the original point. I don't even blame them, the platform itself lulls people into knee jerk reactionaryism ( that's a new word, I just invented it) I'm guessing people here can get their heads around this notion, even if ultimately they find it...bizarre
FIRST let us all understand and remember that 90% of what used to be science fiction is now cold hard reality.
SECOND let us all realize that Facebook is not culling all of our information, posts, comments, and messages in order to sell coca cola. It is not. That is not the endgame and Zuckerburg said this in front of congress just a few weeks ago. He stressed over and over that he want users to have "meaningful interactions on FB" and later He talked about using it's collected data towards creating A.I. programs. After hearing that I have stopped posting anything of relevance.
People hear A.I. and they think of sex robots and robotic helpers, human looking robots walking among us. A.I.'s primary focus will likely never have anything to do with existing in the physical tangible world. More on that in a minute.
Facebook exists to make money. Think now about the monetary levels of customers you can appeal to. There is the individual customer who buys soda, there are the soda companies, there are the conglomerates who own those companies...and way way way above that in monetary worth are the defense, propaganda, and espionage budgets of the countries in which the companies exist.
Facebook has admitted to preforming a test on users with their newsfeed algorithm to see if they could manipulate their moods. You don't do that to sell coca cola.
Psychiatry's biggest hurdle is that no doctor can really get enough information out of someone. There are factors and factors and memories and an incalculable amount of circumstances that make up someones life. That is if you want to profoundly alter a single individual. But humanity in general...there are 16 types of personalities and these personalities have tenancies. And FB has billions of billions of billions of mega bytes of data on how we interact, respond, behave, react. Too much for any psychiatrist to even sift through. But a computer program...it can sift through that. It can boil down the users into the 16 types, then boil down all the interactions of the types to similar stimuli. and it can over time, given enough accurate data...know exactly how to make someone behave. As easily as ringing a bell next to Pavlovs dog's ear. Pavlovs dog would drool when he heard it, the dog next to him though might bark. The bell that is being created would sound different to each personality type so that each type would drool...or whatever behavior you wish to provoke.
No amount of willpower would have any affect on the bell because who we are is hard wired into us. What makes us happy or sad or angry is as hard wired as if we think black licorice tastes good or bad.
How much do you think that bell is worth in dollars? and who do you think would want it?
I said this would rely on accurate data, which I don't think FB has...yet. It has data, lots of it, but it is contaminated. It's contaminated because for most of FB's existence it's users where still learning it, and aware of it. We were putting on a show for each other less that being relaxed and responding comfortably and without thinking about the interface we were using. The more a subject is aware it is being observed, the less pure the observations will be.
I think that time has passed. and we have grown used to it, and are not posting to put on a show or even aware that we are communicating on an interface. We are now simply reacting, responding, interacting. The data they are getting now and going forward is usable. And every character we type into it may be sowing the seeds of something we will regret bringing into existence.
It won't be a scary robot overlord. It will be a program that for enough money, someone can get a hold of that can make all of us trust that person or hate someone else...with no more ability to rationalize our visceral reaction than whether or not we like the taste of something. Every single time we interact on that interface that program learns how to make something taste that much sweeter or bitter. Right now it has maybe enough information for use to get a faint aftertaste, but it can eventually get enough data for us to gag or beg for more.
I don't know if Zuckerburg is an evil son of a bitch, blind with greed or just so smart that he's a moron, but I do know that what he's doing will find it's way into the hands of an evil son of a bitch.
I'm done posting anything substantial on Facebook. I promote stuff and do not allow responses. I'll not be responding to messages there with anything other than my email address to contact me at. I'm not going to give this data base one more zero or one that is useful. and hopefully, hopefully sooner rather than later, older users will follow the younger ones who have left it behind already and FB will be on the trash heap of internet usability.
and that's what I think about that.
Next time, back to posting comics