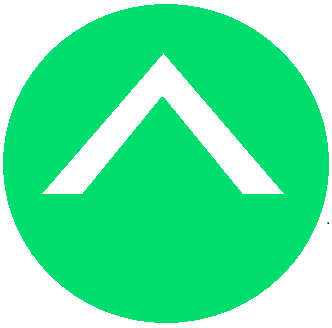 I'm often contacted by several new Steemers who are struggling to get their first upvote on their well written and informative posts. After putting tons of effort in creating and sharing a valuable content, they are naturally frustrated to hardly find any upvote on their posts. For all such Steemers, let me reveal here some of the secret ways people on this platform get upvotes on their posts. I can tell you that there are literally over 100 ways to get free upvotes and to promote your post on Steem blockchain. And I'm not talking about the oft talked about stuff like writing quality content, networking and commenting on other's posts, formatting your content right & blah-blah. I'm talking about direct steps which can lead you to receive instant results. But not many of us know about these. Most noobs are unaware that not all accounts and upvotes we see here are from real humans but there are several automated bots which can automatically give you upvotes and can even leave a comment too. So let me list some of them here:
OriginalWorks bot :
You can invoke this bot by putting a comment to your post and including the word
@originalworks
or
!originalworks
in it. That's it, and you will get an upvote by this bot.
Its super easy to get upvotes from this bot. For upvotes by the team accounts of
@minnowpond
, you simply need to
follow
the Steem account
@minnowpond
and you will receive an upvote by one or more of these bots.
N.B.: Please note that sometimes due to some node issue, a bot may miss giving you an upvote. So you need to update your post again to invoke these bots. More you update your post, more are the chances of these bots to upvote your post.
You just need to follow this account and your post will be randomly selected for a resteem and an upvote from this account once in a while.
To receive an upvote from this bot, you will need to join the PAL community on Discord server. Here is the
invite link for joining this Discord server
. Here you need to first register yourself in
#register
channel and after registering once, you can always go to
#upvote
channel and put a command
$upvote
followed by a space and then a link to your post that you want to be upvoted. Your post will be instantly upvoted by this bot. Please keep in mind that you should invoke this bot only 20 minutes after publishing your post and not before that. You can get one post upvoted by this bot after an interval of every 12 hours.
This bot can be invoked by many discord servers like PAL, Ninja, Steemit-ph etc.
You can get it registered the same way you did for @minnowsupport bot and it will upvote you with the same $upvote YourPostURL command you used for @minnowsupport bot. This bot can give you instant upvotes and unlike @minnowsupport it doesn't have any restriction for maintaining a gap of 12 hours.
Not many people avail the services of this bot owing to its low SP. But of late, its vote value has increased and no minnow should miss using this bot too. You can get an instant upvote from this bot just after publishing it through using the
#upvote
channel in PAL Discord server. The command to be used for this bot is:
?upvote YourPostURL
This bot gives you an instant upvote by posting following command in the post promotion channel of Steem Gigs:
$vote YourPostURL
You can join this [Discord Server here].
This is one of the easiest upvote service. You just need to drop a link to your post in [Steemian Discord server]( to get an instant upvote once a day. [Note: This upvote bot is temporarily disabled at the time of writing this post].
This bot is a filipino community bot and gives you an upvote once in 24 hours. First register yourself in their Discord server following the instructions there. After registering for the bot, use upvote-and-promo channel in
their discord server
with following command:
$vote YourPostURL
This upvote service is provided by the
@dropahead
witness for over-voted but undervalued posts. Their team upvote posts under following categories:
(i) A post with more than 20 upvotes but less than $20 total worth of upvotes.
(ii) A post with over 50 upvotes but less than $50 total value of upvotes.
(iii) A post with over 100 upvotes but less than $100 total value of upvotes.
(iv) A post with over 200 upvotes but less than $200 total value of upvotes.
For availing upvotes in category (i), you need to submit your post in their Discord server and their team will manually upvote your post after evaluation. They also have a dedicated upvote channel for posts written in Castellano language on their Discord server.
For availing upvotes in category (ii), (iii) & (iv) you need to submit your post in their respective channels on steemit.chat. You can request access to these channels and the Discord server by sending a message to @dropahead on Steemit.chat.
You will be granted permission from @dropahead for submitting posts for upvotes after you thoroughly understand their rules pertaining to every channel.

New Stemians Project by @gaman:
Just follow the account
@gaman
and your posts will be resteemed from this user until your account reaches a Reputation Score of 55. Isn't it amazing?
Check this account for free, random and even paid resteeming of your posts. You would need to foloow this account and upvote a post after leaving your post link in the comment section. That post will be resteemed by this account.
Vote Exchange Platforms:
There are several platforms and curation trails where when you upvote someone, you too get some votes in return.
Shadow Bot
is an amazing platform where when you give them your posting key for upvoting on your behalf, their community members upvote your posts with a voting weight according to your Shadow Rank. Your Shadow Rank is regularly updated every week according to several factors like your total SP, your Voting Power etc.
SteemFollower*:
is a very innovative platform where you acquire points for following someone or upvoting some post on this platform. These points can be exchanged to get followers and upvotes in return. These points can even be traded in the market on this platform.
All newbies must join this platform to get some boost and encouragement on Steem.
*Please note that this one is my referral link for signing up this website.
Participate in "Share The Steem Love (viz. stsl)" contest
You can nominate any account which you think deserves regular upvotes for his / her hard work and contribution to the Steem community. If that account is chosen, its posts will gt upvoted for the next 60 days along with your posts. Check more details at
@stsl
.
Community Upvote Bots
Qurator is an amazing community of Steemians who create original and quality content. Once your membership is approved and after you pay a small one-time membership fee for a life-long membership, the
@qurator
bot will automatically upvote your post every day. Your post may also get featured in their daily curation digest and give it further exposure. The membership also entitles you to their exclusive paid upvote bot called
@qustodian
which is currently giving a 300% return.
Unmentionable is a very interactive community on discord and they mutually upvote each other's post through their post promotion channel. They have an interesting rule to use their post promotion channel – you need to upvote and comment on at least two posts from the channel to use that channel. This ensures a number of upvotes from the community members on your post. In addition to these upvotes, you also receive an upvote from
@unmentionable
bot. And in case your post is chosen for their curation digest, you will get a higher power upvote from this bot alon with a good exposure.
This is a fairly new community and it currently does not provide any free upvote service. But I'm still mentioning it here as this bot gives an assured 250% return for your micro-payment to this bot. Join this
community on Discord here
.
Korean Community on Discord
This community also mandates commenting on two posts to use their post promotion channel. Thus promotes more interaction among Steemers.
Nigerian Community on Discord : Steem Nigeria
Just like Korean community, this community too mandates commenting on two posts to use their post promotion channel. Thus promotes more interaction among Steemers.
@deveerei
keeps coming up with some offer for Steemph community. If they comment on any two posts there, your post will get an upvote from
@deveerei
.
@artguildph project is composed of Filipino Steemian Artists. You need to use #artguildph tag on your posts. This bot will upvote all your posts. But you need to become its member by an initial payment of 1 SBD. More details about this Guild can be found out here.
There are many more Discord Servers where you can use their post promotion channels to promote your posts. Here I'm giving the invite links to some of them. Please note #post-promotion channel may have different name in each of this servers like SteemDump, UpvoteCentral, Resteem-Me, Steemit-Links, PromoteAnything, OriginalPosts, Shout-out Area, Upvote-Central etc.:
Upvotes For Using Specific Steem Based Platforms:
This bot promotes the use of busy.org platform When you use busy.org platform to post your content and make one of your tags as
#busy
, this bot will upvote your post in proportion to the aggregate SP of all your followers. This is an interesting bot to get rewards for a good following for your content. Thus higher the influence of your followers, higher the value of upvote you receive from this bot.
This beta platform too is on Steem blockchain and you can post all your posts related to cannabis here. Just make sure to use
#smokenetwork
tag while posting from this platform and get free upvotes on your posts.
This is yet another upvote offer for a specific community on ChainBB platform. To get this upvote, you need to make a post from [ChainBB Platform]( and by using
#speakyourmind
as one of your tags.
This is a platform where you can contribute to any open source project and get rewarded.
@utopian-io
is arguably the most powerful bot around on Steem blockchain with over 3.75 million Steem Power. All approved contribution receive upvote from this bot. Apart from coding & development, bug finding, designing, translations, writing documentations & tutorials, copy-writing, video-guides, marketing and analysis too are accepted on this platform.
Upvotes For Using Specific Tags:
@jerrybarnfield
too have come up with an offer of an assured upvote for every post using this tag. I ain't pretty sure of the validity of this offer now as he has come up with a bidding bot last week, so I'll just quote his
words from his blog post
:
For now, if you would like to apply to join my autovoter as an author, will you please use the tag jerrybanfield in your posts because that is how I will begin discovering new authors to add?
@surpassinggoogle
has created an upvote service for using this tag in one of your comments to your own post or anyone's post. When you use this tag in a comment to anyone's post, that post gets upvoted.
When you think that you have really created an excellent content, you can use ocd-resteem tag as one of your tags in your post. Your post may be resteemed by
@ocd
account and may also be chosen for their curation digest where you get heavy upvotes.
Promotion on Other Social Media Platforms :
Telegram :
There are many active Groups and Channels on Telegram app where you can promote your posts and interact with other Steemians.
Airhawk Community on Telegram


This is a rapidly growing African community with their own curation bot and curation digest. You can drop your Steem Links in their following Telegram channel:
Link Zone – "steemit airhawk project"

This is an Indian community on Telegram.



Facebook Groups:


You can also share links to your Steem posts in various Facebook Groups. Here are the links to few of them. Do join them to promote your posts there and connect with other Steemians too:
Steemit.chat
Steemit.chat
is an official and most popular chat platform for Steemit.com. You should sign up there to interact with many Steemians online. There are several rooms for various interest specific communities, country specific communities and many post promotion channels. You can always drop a link to your post in numerous post promotion channels there to gain a good exposure and a possibility of upvotes, follow or a resteem.
VOTES BY DELEGATING YOUR SP
If you have earned some Steem Power by now, you can delegate it to various bots to earn regular upvotes. Some of the bots to consider delegating your SP are:
Minnow Support Project Group Bots:
@msp-creativebot
@msp-lovebot
@msp-shanehug
Delegate at least 100 SP to any msp bot (excluding @msp-bidbot) to get an additional upvote from msp-lovebot too.
For delegating your SP to any of the several msp upvote bots, please visit this link. You can also check the list of all the group bots to whom you can delegate your SP. You can find more information about the offers from the respective bot accounts on their website.
Silver Gold Community Bot
Delegate some SP or donate some Steem to
@silvergoldbotty
to get free upvotes on all your posts by this bot. Your posts should comply with its quality post algorithm. For tier details
check this post
.
DELEGATE YOUR SP TO EARN
You can also delegate some of your SP to earn some money in the form of SBD or Steem. You have got many choices:
Delegation to Free Upvote Bots
@dmania
is an
exclusive platform to post meme
on Steem blockchain. When you delegate your SP to
@dmania
bot, you may get a share of the 15% rewards on a post if your name is the Chosen One among the three Chosen Ones for that post. More SP you delegate; more is the probability of your name being chosen for the three Chosen Ones rewards.
If you delegate your SP to
@utopian-io
bot, you get a share as a beneficiary for the posts this bot upvotes.
Delegation to Bidding Bots
This bot will proportionately share 95% of its earnings to its delegators daily.
Boomerang distributes 100% of the SBDs it earns to all SP delegators proportionatly. Payments are made after every voting window i.e. 10 times a day. Curation rewards are distributed depending on the total amount of SP delegated by you. The higher the SP delegated, the higher is the distribution ration.
Check here
for more details.
To this bot you can delegate your SP, delegate SP to the market or even sell your Voting Power and earn SBDs daily. For details refer to their account or their
website
.
This bot shares only half its earnings with its delegators.
Delegation to Other Paid Upvote Bots:
This bot shares its earnings to all its delegators in SBDs on a daily basis.
This bot propose to share 98% of its earnings. Recently this was turned into a bid bot too. Its younger cousin
@smartmarket
is not a bid bot though and give instant profitable vote.
This too is not a bidding bot but a paid upvote service available exclusively to Qurator members. This bot shares its 90% of the SBD earnings to all its delegators proportionately.
Vote Selling Services:
If you are on a vacation or you don't vote much but have a sizeable SP then you can utilize the vote selling services of the following bots too:
@minnowbooster
@smartsteem
Sell Your SP Delegation In The SP Lease Markets
Yes, there are some markets where Steemians make a bid for taking a lease of your SP for a pre-decided period. You get paid after deduction of the service charges applied by the Market provider. Following players sell and offer SP delegations:
Joining a Curation Trail:
There are many who run a bot or curate posts manually or curate posts of only those members who follow their curation trail. If you just follow their curation trail on Streemian or SteemAuto or other places from where they operate, you too will get upvotes from their curation trail in exchange of your votes. There are many small and large groups and communities operating in such a manner. It's difficult for me to whom to name and whom not to. So I'll leave this to you to discover on your own.
Subscription Services:
There are many subscription services where you need to make a monthly payment to get a regular upvote on all your posts for a month. Popular among these are
@moonbot
,
@blockgators
,
@minnowpowerup
,
@sndbox
.
@sndbox
is a closed community of creative Steemers where you will need a nomination from their existing member to gain its membership.
Personally I don't like subscription services though they can pay well if you make a lot of posts regularly. Yet, I feel @minnowpowerup & @blockgators type of services may give you upvotes but won't leave you monetarily better off than before.
Paid Upvote Bots
Now you may ask why I'm talking about paid upvote bots in an article about getting free upvotes. Well, hopefully, after using most of the free services, you will have enough liquidity to multiply it further. I ain't going in much detail here but in case you want to check a list of paid upvote bots, you can
find most of them here
.
Apart from bidding bots there are some bots who deliver you an instant upvote without any bidding process. e.g. @minnowbooster, @smartmarket.

This also gives an instant profitable random percent upvote. Amount of SBDs it currently accepts should be confirmed by visiting her account before the transfer.
DISCLAIMER:
I'm not endorsing any of these services mentioned here. This is just an indication to a number of services available on Steem platform. I cannot be held responsible in the eventuality of any of your loss you incur due to this guide. Please do your own diligence before availing any of them and use them at your own discretion.
Beside these there are many ongoing contests and challenges where you can participate and win upvotes, SBDs, Whaleshare & Beyondbit tokens (for an assured whale upvote), Pocket tokens etc. If you want an assured prize, do participate in my Care To Read #crossword Game. It's an easy and fun puzzle to solve where I point you the exact places where you can find answers to the clues even before I post the puzzle. Every correct entry is awarded some prize. Do keep an eye on my account to regularly participate in it. If you win some Whaleshares, you can turn them into a whale upvote!
*******
I'm sure I've forgotten many other services offering free upvotes to minnows. These are all which came to my mind at the time of writing this post. Please comment all other ways to get upvotes in the comment section for the benefit of all newbies reading this post. Thank you!
*******