Washington D.C. Squirrel Population Engineering
After the end of the civil war state of Virginia offered Washington DC a pair of squirrels. Also, in the early 1900 the U.S. Government sent gray squirrels to Canada in exchange for the black squirrels. Now both kinds of squirrels populate downtown DC, an urban territory they call their own.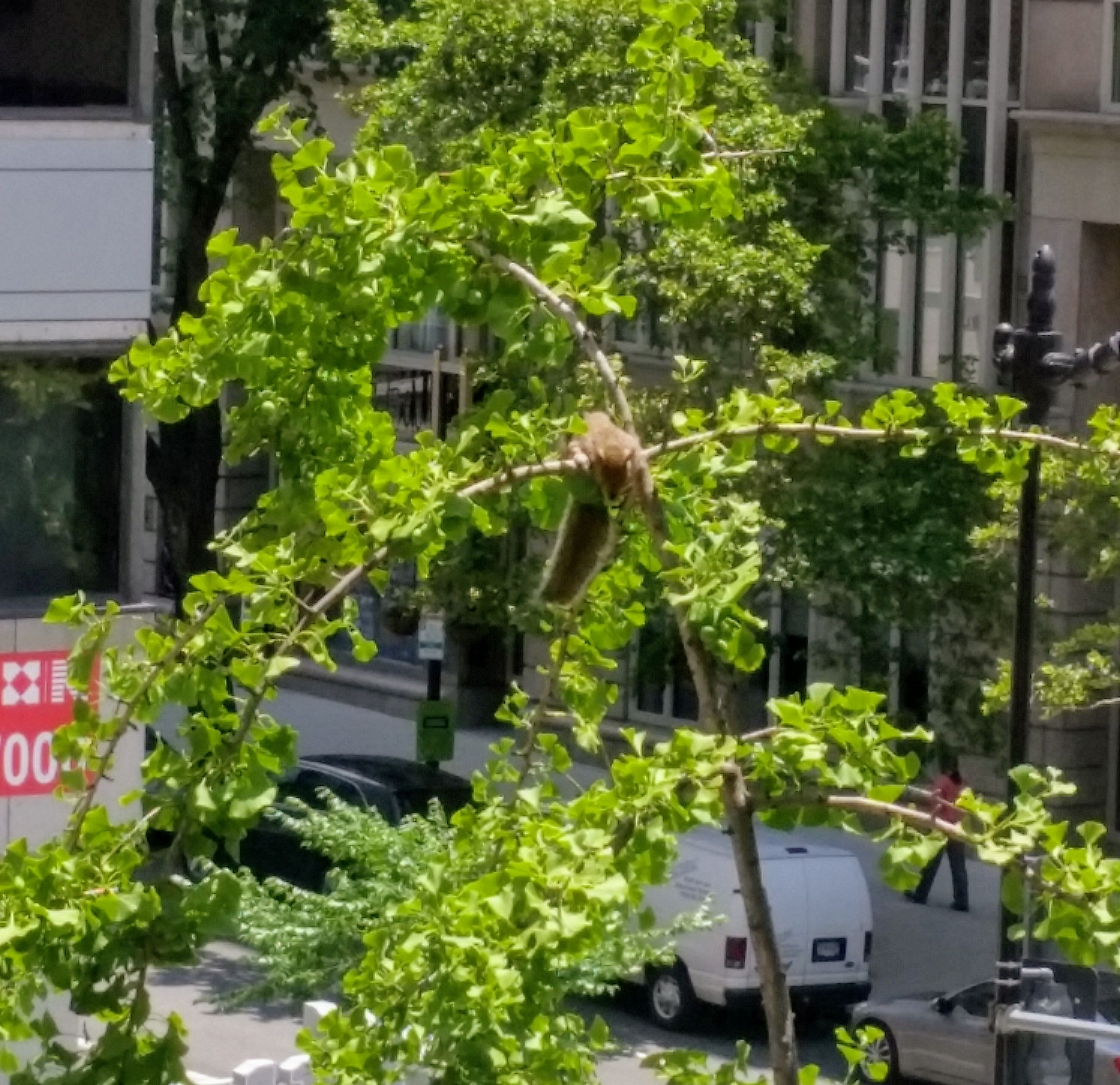 View from 4th floor.