Viburnum
Do you recognize this beautiful red berry? It always reminds me of red currants.
Many do not favor viburnum for its not pleasant smell, but the "healing" of viburnum is more than covers this disadvantage.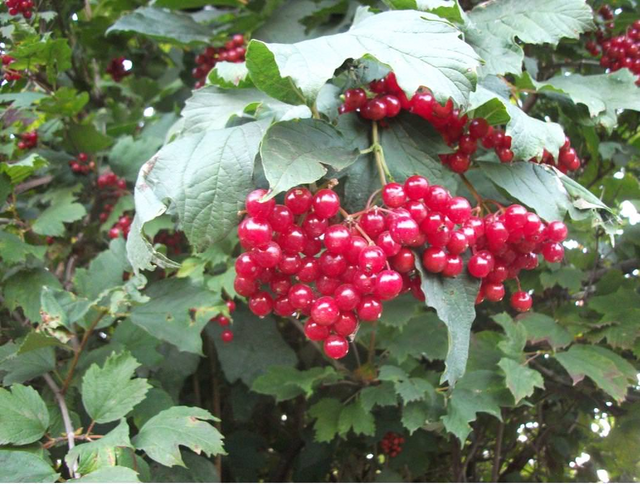 Viburnum stimulates the heart and blood vessels, helps with hypertension, perfectly lowers blood pressure. Strengthen blood clotting, therefore, is used for cuts, wounds, treatment of gums, heavy menstruation. Viburnum berries as an antiseptic, is used in the period of colds. Facilitate the situation with gastric ulcer and duodenal ulcer. Superb cleanse the body, because it is a diuretic and choleretic agent.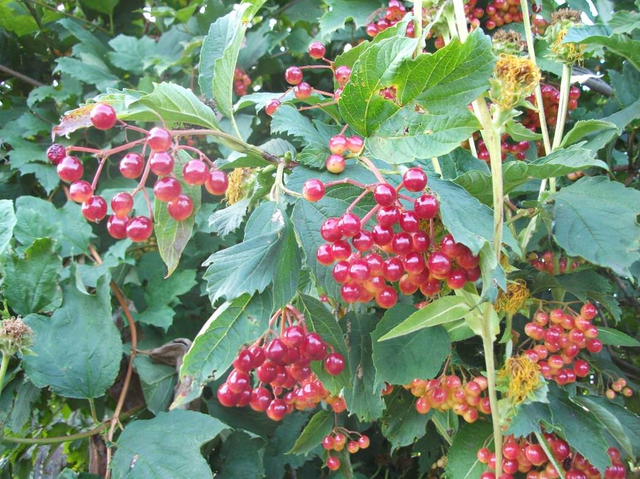 It is not too late to prepare this wonderful berry, it grows everywhere, it can be found in forests, in flood meadows, it is well acclimatized and grows in gardens and vegetable gardens.
Eat Viburnum and be healthy!