The Meaning Of Life
Tick tock, the clock is ticking and it is giving you the signals to wake up, to straighten your back, to stretch your legs, to embrace the fresh beginning of a new day, the thoughts and ideas in your mind to delightfully begin the new day makes you a quick runner, a runner who hastens away from the bed, all the way to the washroom to take shower, to wash his face, to think over the upcoming plans for the day. Yes, we all assume this to be our real life meaning. Our real life has literally been limited to the worldly matters. We don't find it easy to relate our worldly life activities to that of spiritual world. What makes us so ignorant about the real meaning and mechanism of life, is the thinking that we are here in this world for good. As if I will remain alive forever. 
(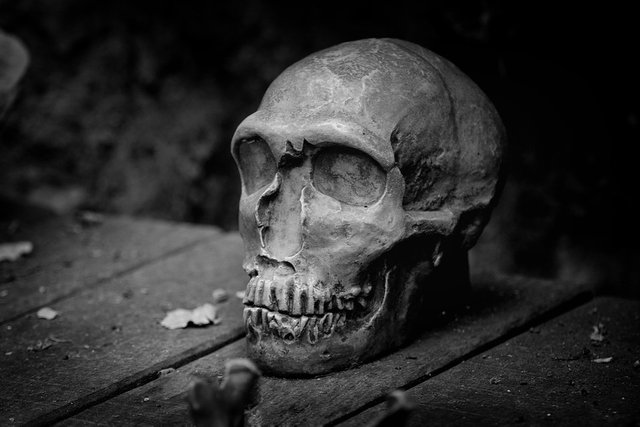 )
We see, people dying every now and then, we see them buried inside the grave right in front of our eyes, but still    we are incapable enough to comprehend about the life hereafter, to actually accept the reality that we all humans are mortal. Anyways, don't be depressed by my above statements. Life is all joy, if we take it and live it that way. Well, what actually happened to the guy who had just woken up? Yes, indeed, look how quickly we tend to forget him. Just similar to that, we humans are forgotten in a matter of few days after our death. We need to accept that reality that we are forgotten from the hearts of people, the people who are very near to us when we are alive, the people who used to love and care for us. 
Yes folks, this is true, a harsh truth. Morning has its own zest and magnetism. The beautiful appealing rays of the sun, lightening up the sky and the ground at the same time, supplying adequate warmness, keeping a stable energetic environment right from the beginning of the day. The morning sunshine makes you feel fresh, it enlightens the very soul within inside you. It gives you a direction to follow, a direction that makes you feel motivated and energetic. Not every person has the habit of waking up early and enjoying the morning sunshine, including me. Yes, I find it very difficult to cope up with early morning sunshine, since I can be declared as a night owl, who likes to be up all night long. Nonetheless, waking up early has its own benefits. Now, you must be thinking that how beautifully I am correlating every thing I am discussing here. 
Oh! Sorry, I am just found to be guilty of having my own praise😊. Anyways, this is how I am, I enjoy writing, I enjoy sharing whatever I experience, whatever I come across. This writing thing has definitely made me more courageous, as I have discovered a way to talk myself out, whatever I like, and whenever I want. Talking oneself out, and sharing one's thoughts is critically important for our own well-being. The reason being, is that if you keep your feelings inside you and you don't share it with anyone, you smother from inside. You feel lonely and depressed and the feeling that you aren't got a channel to convey your thoughts, breaks you from within inside. Not every person is a good judge, not every person could judge what he should do in arduous circumstances. That is where we think our education should play a key role. 
Most of the people take education as the One and the Only attribute, which could heal an individual both emotionally and morally. Well folks, the idea doesn't seem to be totally fit. Education might have an influencing role in our moral and emotional upbringing, but at the end of the day it is truly NOT the only ONE attribute that settles us down morally and emotionally. Well, there is a lot to speak about this peculiar issue.      
In the end I would like to thank everyone, who has always taken time out to read my posts and appreciate my efforts though.