Daily Dose of Sultnpapper 05/29/18> Looking back … and forward.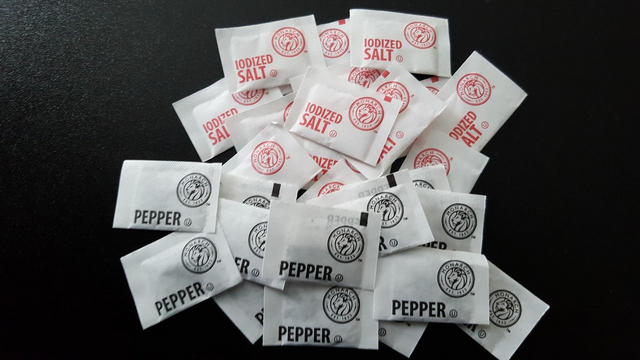 This is kind of a new experience for me as I am actually writing this in the middle of the early afternoon. I can only think of one other time that I wrote a Daily Dose column during the day and that was when I announced the winners of the photo contest that I held and I had the contest end at high noon on a Saturday. As most of you are aware I always write and publish the daily dose as the last thing I do each day, but today I thought while I had the time I would write this while it is still early and the sun is high in the sky.
Memorial Day here is the USA is a time for remembering our fallen service men and women, heaven knows we have lost a bunch of them in the wars over the years. I said a prayer today for those folks and also the families of those folks who have had to live their lives without that special someone who never made it back from the war. Personally I only have known two people who have died fighting for the USA, one died in Vietnam and the other in Iraq. I guess I have been pretty lucky in that regard.
I study a lot on the hostility of our country, oops I meant history, no I think I had it right the first time, hostility is the right word. I am 62 years old and I did the research on how many years of my lifetime we have not been at war, anyone have any guesses? I will hold back the answer until tomorrow to give you a chance reply and to put a number as an answer.
I will say that it is no wonder that other countries refer to the USA as a "military industrial complex" because that is exactly what we are, and honestly folks, that needs to change. We are, for all intent and purposes, "the school yard bully" of this planet. We may not like to think of ourselves as such but the numbers show that we are.
It makes perfect sense why so many people want to come to the United States and not assimilate, they aren't coming here for the American Dream, and they are coming because of the American Nightmare. The USA has created more nightmares for people all around this world with war, we like to refer to it as "peace keeping missions" or needed "regime change" but my mind just can't come to grips with that. How is dropping bombs and armed conflicts in where people die a "peace keeping mission"?
People come here to avoid being killed in their countries by us, if we want to stop illegal immigration let's start by keeping our nose out of those other countries business. Most of the illegal immigration isn't from Mexican nationals; it is people from other countries that are in Latin America and South America coming thru Mexico to get here. Even folks from the middle east are using Mexico as there place to sneak into here from.
Which brings up another good point, why do we think that everyone should live like us in a supposed "freedom"? I use the word "supposed" because we are a far cry from free. We try and change regimes in foreign countries and put into place governments that we want patterned after our own. That doesn't create any freedom for the people in those countries; it just puts them under control of our puppets.
I think I will stop right here on the "looking back", because quite frankly, I don't like what I see. If you are an American, how do you see it? Let's take a look forward now; do you see anything changing anytime soon? There is a saying that "history repeats itself", I am sure you have heard that before. Does it really need too though? I, myself, am tired of these endless wars and killing and I would hope that you are as well, regardless of what country you live in.
I don't own a crystal ball but if I had one I'm sure it would be showing the future to be very similar to the past, more wars with bombing and killing. Folks, it doesn't need to be this way, it is about time we break this endless cycle of war and start making this world a better place to live and raise a family.
In my lifetime so far we haven't had a war fought on USA soil but I am not so sure that by the time my life is over that we won't. I can guarantee you, that when that day comes and we are fighting here, it will be a dark day for us here in the USA. One might even say that the "chickens will have come home to roost", and Lord knows we have had a bunch of eggs laid over the years.
Until next time,
@sultnpapper




https://sola.ai/sultnpapper
https://www.mannabase.com/?ref=43f11540d8
Full disclosure: the Sola & Manna links are referral links, I do receive a benefit if you use those links to join either of these programs.