Treat for the Michanya
My wife Michanya loves apples. But not just fresh apples ... She really likes to get an apple baked in the oven from me for dinner)).And I am very pleased to do some nice little things for Micha.Therefore, I am always ready to cook such a simple treat, like a baked apple. Well, at the same time I will show you the whole process ;-)
The most difficult task is to choose the right apple))). It should be large, beautiful and mature enough. The process of choosing from several apples by comparing them may take 10-15 minutes ... The main thing is not to write off, so as not to make a mistake))).A cup of tea in such a situation is a good helper...))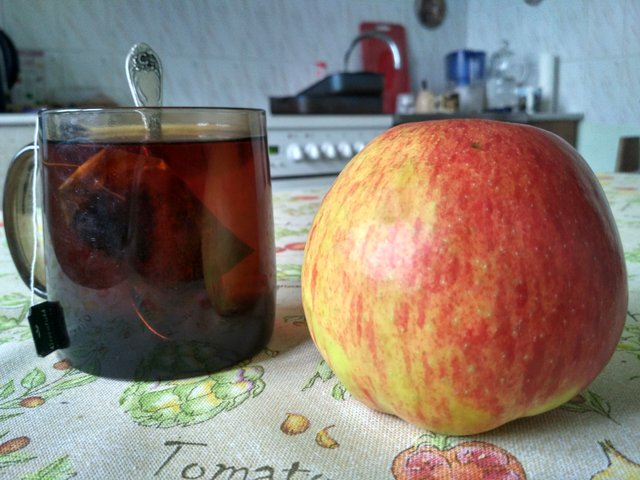 After the apple is picked and washed with water, you need to remove the core from it. But keep the top of the fetus! This part will be the lid during cooking.In the apple itself, you need to make a sufficient number of punctures with a fork or knife.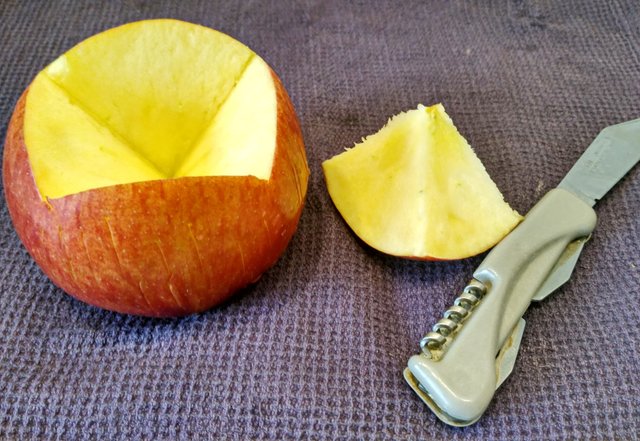 Then cover the baking sheet with baking paper, remove the lower part (with seeds and core) from the future cover, so that the top thickness is about 1 cm.Put the assembled apple in a single whole on paper and wrap the fruit tightly.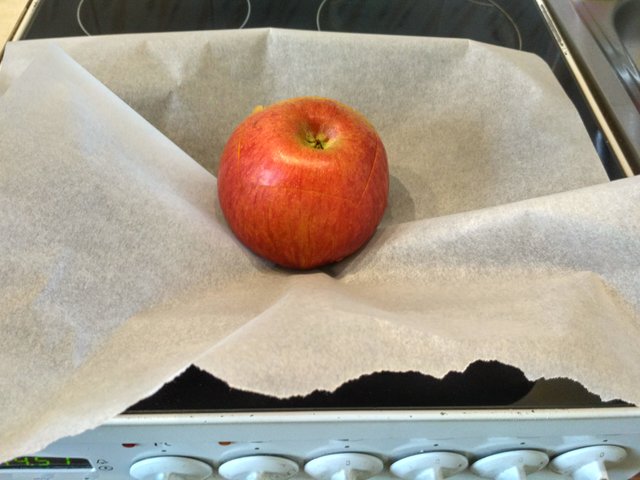 ---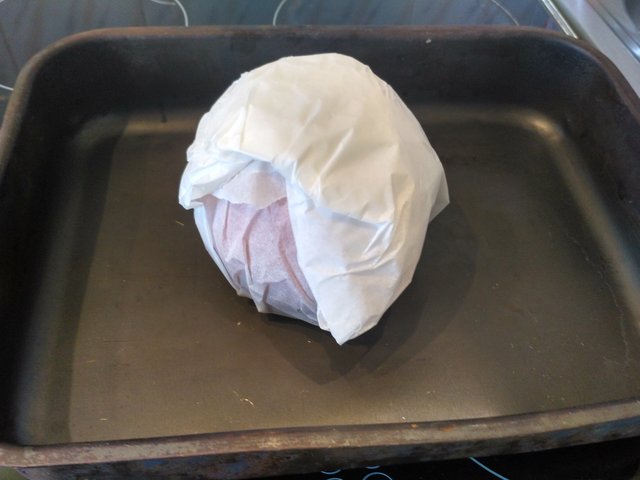 Bake an apple in the oven for about 1 hour + -. After which, if by all indications the apple is ready (we assess the degree of readiness visually and tactilely), remove the apple from the oven and transfer it to a plate ...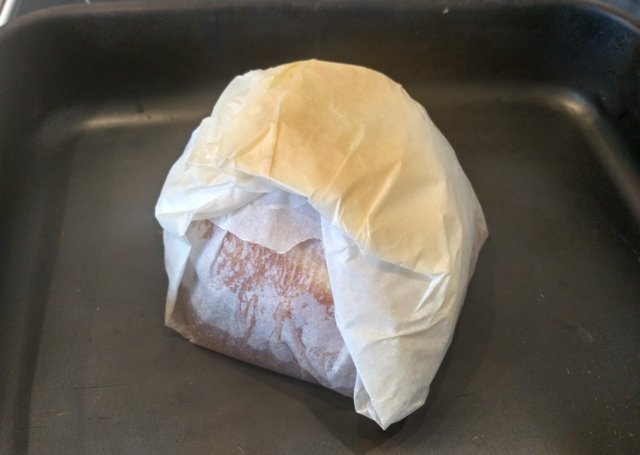 ---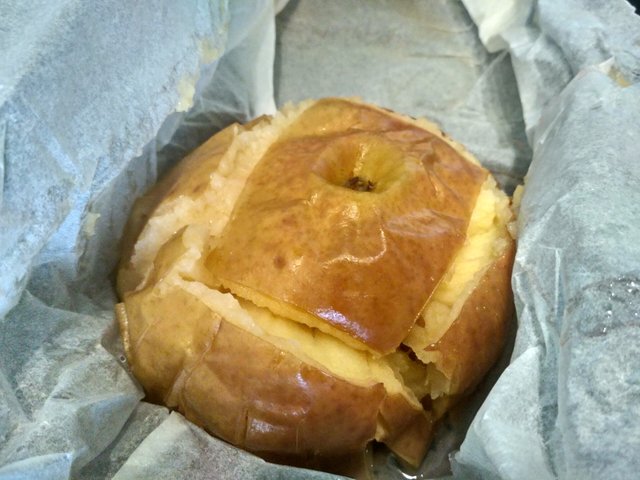 ---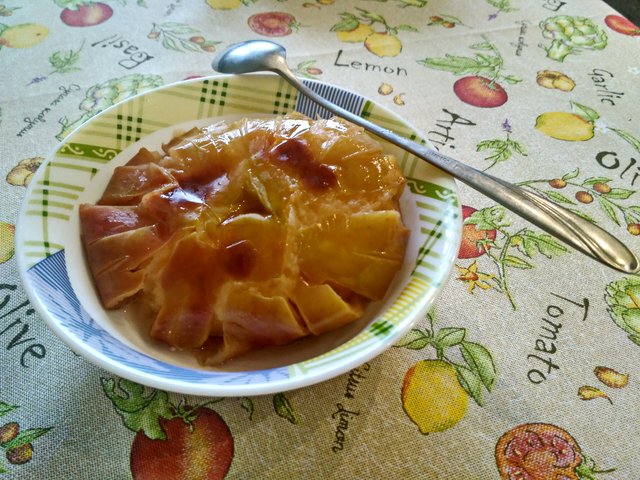 That's all)) Very simple and relatively short. But tasty and healthy. And my Michanya really likes))