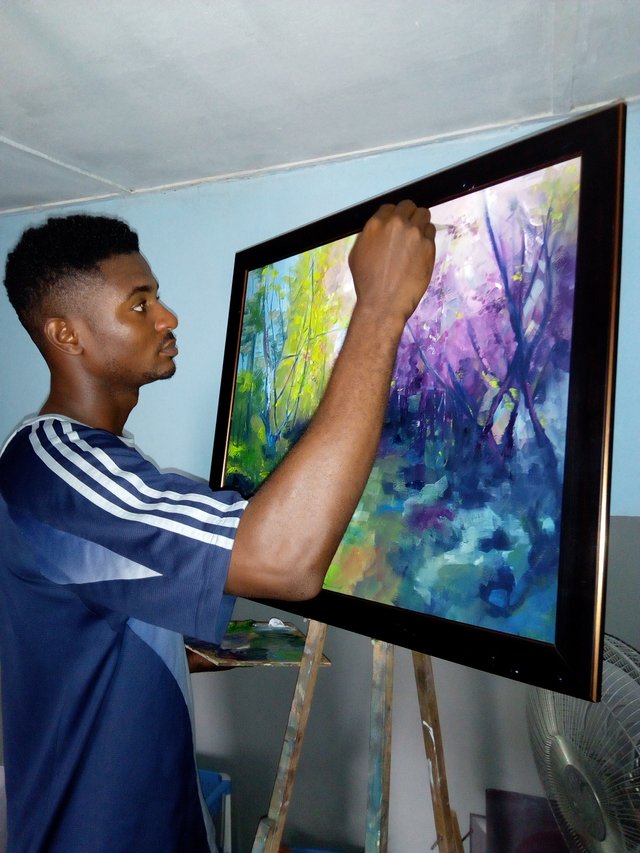 An insight into the lifestyle of the just awarded University Of Uyo best fine art student of the year 2018 in the just concluded Uniuyo talent and creative award event.
Dan, Uduak-obong Tony by name, socially known as Diyen Dan is a University Of Uyo final year student from the prestigeous department of fine and industrial art, Faculty of Environmental studies; University of Uyo.
Diyen Dan was born on the 2nd of May 1994 in Ini local government area, Akwa Ibom State, Nigeria. He began to hone his talent for art at the age of 12 years old.
Early piece of his work includes portrait of: Tiwasavage, Chineduikedieze (Aki), Dprincemavin and Emmyjeffrey e.t.c.
Apart from Gallery and Exhibition work, Diyen Dan create portraiture work for client and art lovers.
Diyen as popularly called is a gentle but smart young artist who is really creative in terms of drawings and
paintings which is actually his area of specialisation in the fine and industrial art department.
As a results of his hard work in the university,he was nominated for the honour of the best student fine artist in the school of which he deservingly won without much contest.
He is gracefully working on his projects as he just finished his final exams some weeks ago,and as a culture in the school; all final year students are normally baptized (as in when celebrating birthdays) with a lot of water in their final day of exams and seriously,you need to see how he was celebrated by lots of friends and believe me,he was really soaked with water!
He is so good in drawing and even more amazing in paintings! He spends most of his hours in the department's studio drawing and painting.
Most of his recent painting/drawings are actually in stock for department's exhibition scheduled to hold anytime soon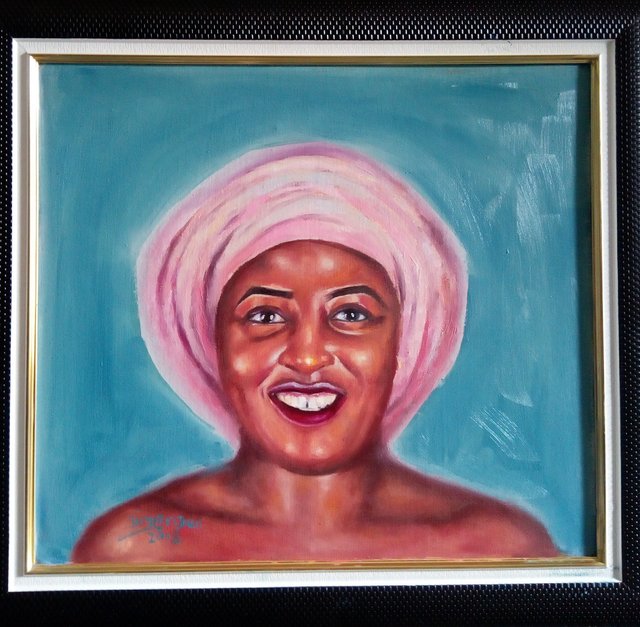 Apart from Gallery and Exhibition work, Diyen Dan also creates portraiture work for client and art lovers. Because of his great works, clients who loves their pictures to be painted or drawn has most atimes approach him to draw their pictures; be it a family photo,personal stand- alone pictures and trust me, he has been delivering the jobs so perfectly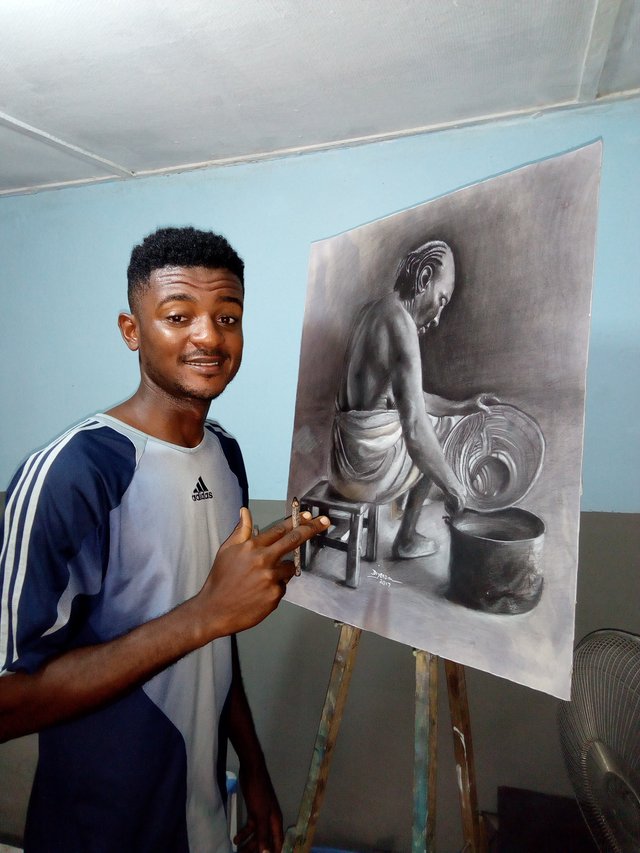 Some of the his current lovely landscape paintings are extremely amazing
Diyen Dan's project layers was featured on the 2017 calabar carnival and exhibited at the cultural center Calabar in Nigeria. His recent project Adorned was recently exhibited at the Akpoke's gallery of art Calabar.
CONNECT WITH HIM VIA:
• https://www.facebook.com/diyen.dan
• WhatsApp 08068776987
Watch Out For more paintings from Us!