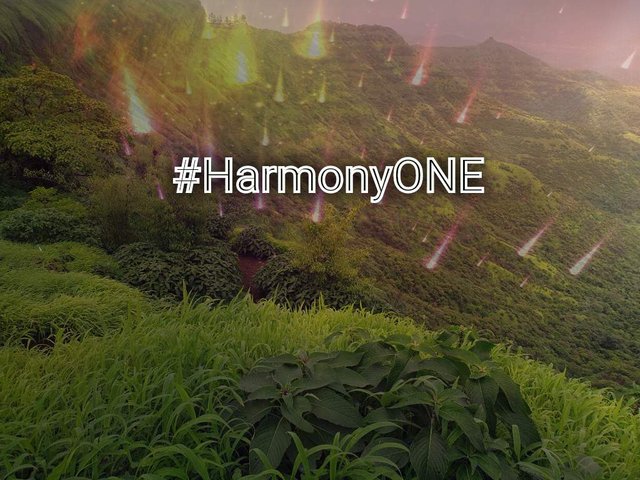 Image source - Photographed and edited by me
Harmony.one is a digital asset, it has been trading on various exchanges like Binance, Binance DEX and a few more.
$ONE tokens are available in 2 variants at present:
1] ERC based ( Ethereum blockchain )
2] BEP2 ( Binance Chain )
Harmony ONE tokens are secure, safe, fast, advanced and upgraded compared to many other tokens.
Harmony ecosystem is ideal with excellent team members and partnerships.
---
Now for the ongoing Harmony ONE contests, there are quiet a few I know that are ongoing and even maybe more. Feel free to comment any bounty or resource links in the comments.
• Contest (i)
Article writing bounty and resteem bonus for accounts with more than 100 followers... Please check the details at https://partiko.app/originalworks/6-700-steem-1-300-usd-sponsored-writing-contest-harmony?referrer=skrjifen or https://steemit.com/contest/@originalworks/6-700-steem-1-300-usd-sponsored-writing-contest-harmony
---
• Contest (ii)
You'll need a Binance account for this one, you can easily sign up for a free account by tapping here to register on Binance
Already, on Binance? You may proceed to https://www.binance.com/m-one.html?lang=en
About the ongoing Binance promotions:
🏆ONE trading competition to Win a Share of $50,000 ONE
Promotion period: 2019/08/09 0:00 AM to 2019/08/16 0:00 AM (UTC).
Users with trading volume of at least 1,200 ONEwill share a pool of $50,000 ONE based on the proportion of their ONE trading volume against the total trading volume of eligible traders during the competition period. This includes buys and sells across an y ONE trading pairs.
Reward Calculation:
Rewards for each user with at least 1,200 ONEtrading volume = (Each user's total trading volume / Total eligible users' trading volume) × $50,000 ONE
🏆 Run a Pangaea Node to Win $250,000 in ONE Tokens
Source
$STEEM can also be exchanged or traded at Binance.
---
Steem Hard Fork (HF21) coming up, view the countdown & learn more at CoinGecko https://www.coingecko.com/en/explain/steem_hf21
Thank you and have a wonderful time.
Posted using Partiko Android