So, I got a comment on my post about Gab being attacked.
In part, the user said this:
Defending gab is basically defending hitler and you can freeze peach all day and night but it doesnt change the fact that nazis are losers.
I wanted to address this, because it's such a mess of a comment.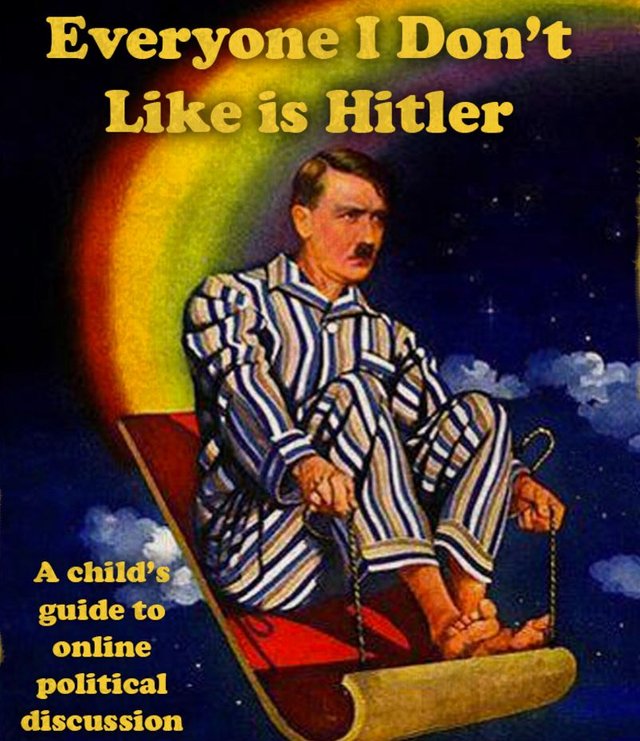 Defending Gab is defending Hitler
This is one of the most ridiculous comments that you'll see all the time on the Internet.
It's a total vacuum of intellectual rigor and decency.
The error with this argument is that it presupposes that by defending a platform's right to exist, you therefore support all of the content of its users.
It's Godwin, and it's total foolishness.
I can support Gab's right to exist as a platform for users while denouncing violent rhetoric from neo-NAZIs.
And as you can see here, there is a community of Jews who defend Gab because they believe in free speech.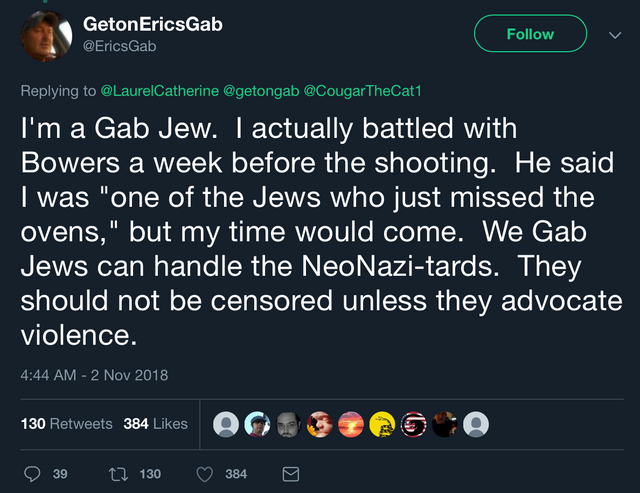 Are these "Gab Jews" defending Hitler when they defend Gab? Really?
If you believe that, I dare you to go say it to this guy directly.
Insulting free speech
The main thing I can say about this is that you defend the destruction of free speech at your own peril.
"it doesnt change the fact that nazis are losers."
This is a total non-sequitur: defending free speech has nothing to do with NAZIs except for the fact that their speech is just as protected as anyone else's.
Everyone should be allowed to speak their views, even if you think those views are wrong.
As @emergehealthier said in the same post:
Freedom of speech was meant to protect speech people don't like! Driving offensive speech and ideas underground, deprives of the opportunity to openly discuss issues. Without open and free discussion, resentment grows and people cling tighter to the prohibited ideologies being expressed.
I'll finish with this comic, which relates: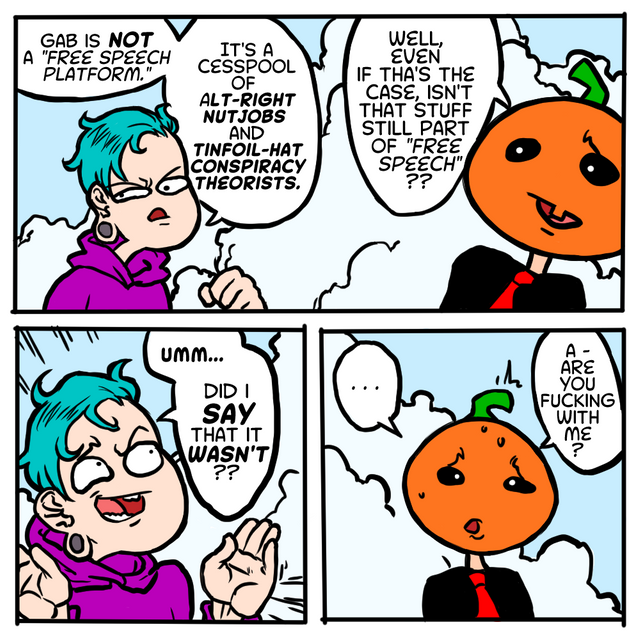 http://www.mrpumpkinface.com/?c=14