Book: Richest Man In Babylon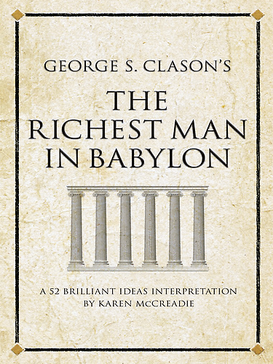 Source
The Richest Man In Babylon by George S. Clason is a must-read personal finance book. Rather than being a textbook on personal finance, the book communicates its lessons though a series of parables set in ancient Babylon.
The general lesson of the book is that one's financial situation cannot improve until one decides to save money. If spending always equals income then one's financial situation never improves.
However, simply HAVING money does not improve your situation, either. In order to increase financial freedom, one must increase income. To this end, savings must be put toward worthy investments.
The book does a much better job illustrating these concepts than any summary so I highly recommend reading it. If you have read it already, leave your thoughts in the comments!