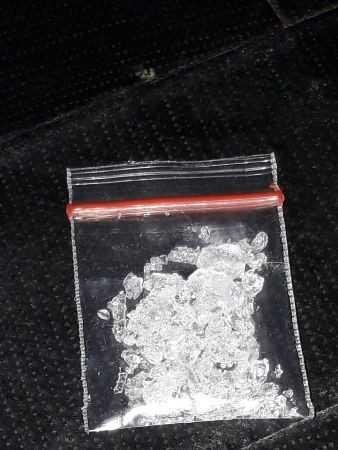 In general they know that metamphetamine or sabu-sabu ( an area indonesia ) is illicit goods consumed , also is bad for the health .Most of the people Consuming the sabu-sabu who has a fortune of the secondary level , but today who have possessions at the lower level still consumes illicit drug the different say .According to the experts medical , reason they use sabu-sabu because has an effect that can cause pleasure very high , increase confidence , self-esteem , increase courage and does not cause shame .But the indonesia forbid its people to Buy and sell the goods because it can render generation the people in which front , although the government has indonesia forbids , the goods can still in the indonesia .
The Indonesian government through the National Narcotics Agency (BNN) said the price per gram of shabu-shabu (Drugs) in Indonesia is more expensive than in other countries. The head of BNN compares the price of 1 gram of shabuels in China for Rp20,000, in Iran with a value of Rp50,000, the price is up 100 percent when entering Indonesia with the value of 1.5 million rupiah, no wonder the country includes drugs to Indonesia.
Secara umum masyarakat sudah tahu bahwa metamphetamine atau sabu-sabu (Daerah Indonesia) merupakan barang terlarang dan tidak baik bagi kesehatan. Kemungkinan orang mengkonsumsi sabu-sabu tersebut yang hartanya tingkat atas misalnya artis dan pejabat, tapi di zaman sekarang masyarakat di tingkat menengah dan tingkat bawah juga mengkonsumsi obat terlarang dengan beralasan berbeda-beda. Menurut para ahli medis, alasan mereka menggunakan sabu-sabu dikarenakan memiliki efek yang bisa menimbulkan kesenangan yang sangat tinggi, meningkatkan kepercayaan diri, harga diri, meningkatkan keberanian dan tidak menimbulkan rasa malu. Namun pemerintah Indonesia melarang masyarakat jual-beli obat terlarang yang bisa merusakkan generasi bangsa, walaupun pemerintah Indonesia melarangnya, barang tersebut tetap bisa masuk ke wilayah Indonesia secara ilegal.
Pemerintah Indonesia melalui Badan Narkotika Nasional (BNN) menyatakan harga per gram sabu-sabu (Narkoba) di Indonesia lebih mahal dibanding di negara lain. Kepala BNN membandingkan harga 1 gram sabu di China senilai Rp20.000, di Iran dengan senilai Rp50.000 harga tersebut naik 100 persen disaat masuk ke Indonesia dengan nilai 1,5 juta rupiah, tidak heran negara tersebut memasuk narkoba ke Indonesia.