Will Kohli make this test his own
India are 110/5 at the moment and need 84 runs to win the first match of this test series and take the lead.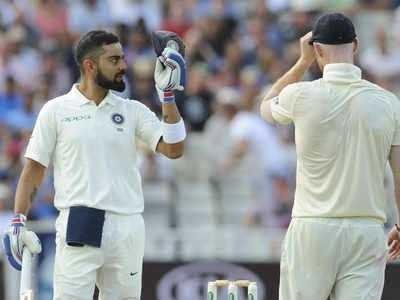 SRC
As I'd already discussed in my last post the strengths and weakness of both the sides.
As expected, we're just 84 runs or 5 wickets away from a result and it's still hanging in the balance. English bowlers would be itching to have a go at the Indians in the morning. The only thing standing between them and victory is none other than Virat Kohli.
I think India are slightly ahead at this time because Virat Kohli is still there.
England's weaknesses were once again realised. In the first innings, they slumped from 216/3 to 287/10. So the last 7 wickets fetched them just 71 runs.
Even in the 2nd innings, they collapsed to 87/7 before Sam Curran played an exceptional knock showing everyone that he belongs in International cricket.
England also continued to drop catches and this time it was very costly.
India's batting too has not stepped up. None of the Indian batters except Virat look comfortable with the seaming ball.
Talking about the bowling, both sides bowled really well. England could have finished India quickly in the first innings but Virat was simply brilliant. This is where a bowler touching 150kph is important in test cricket.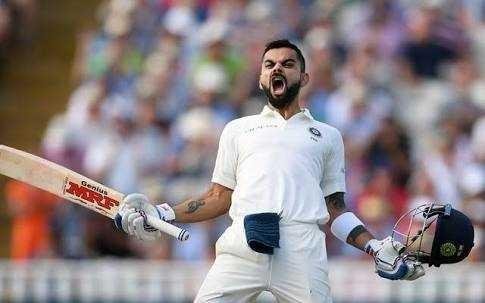 SRC
Virat was the star for India as expected. His score of 149 in seaming conditions was simply brilliant. Granted he was dropped, but that didn't take anything away from the masterclass we witnessed.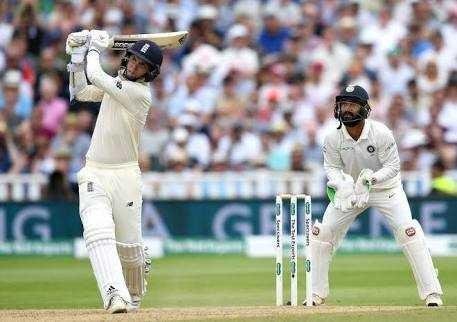 SRC
For England, it was Sam Curran with both bat and ball. Curran took 4 wickets in the first innings and rescued England from an ominous position at 87-7 with an impressive 63. England have a respectable total all thanks to him. We are in for an exciting finish to the test match.
Check out my previous post about this match

Do you use eSteem? eSteem is a Mobile📱& PC💻 app. for Steem with great features. Also, you get Incentives posting through eSteem apps. eSteem Spotlight; eSteem provides rewards for it top users in Leader Board with most Posts, Comments and Highest Earners.
*** ###
Join eSteem Discord https://discord.gg/UrTnddT
###
Join eSteem Telegram http://t.me/esteemapp