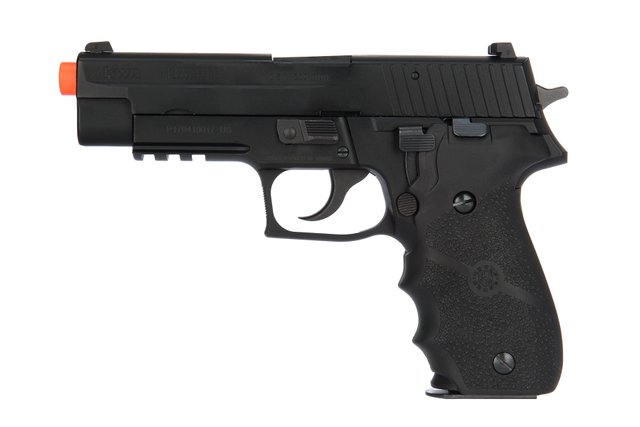 Source
---
So many people get into the sport of airsoft and do not know how to properly maintain their gear. This will be a post specifically about gas blow-back pistols and how to properly maintain them to ensure a long life.
What is gbb?
Well if the magazine for your airsoft pistol uses a CO2 or gas, then it is a gbb. All the following will apply to you.
Disassembly safety
Be very careful around an airsoft gun. Much like a real gun, always act as though it is loaded and dangerous. Keep mags and ammo away from the pistol and check it is clear every time you leave the room just to be safe.
remove the mag
check the chamber and ram out a BB if needed.
drop the hammer and field strip per instructions.
What is field stripping
This is the basic level of disassembly required for basic cleaning. Removing the upper assembly and then taking out the recoil springs and guide rods, as well as the barrel is a field strip.
Clean
check the inside for dirt or sand, remove with air, cotton swabs, or lubricant. Do not use alcohol
with the jamming rod and cleaning patches, swab the inner barrel until spotless.
Lube it up
Be sure to apply gun lubricant to the upper and lower guide rails before re-assembling. Once back together, apply some lube to the barrel right where it meets the slide at the ejection port as well as where the front end rubs the slide. Work the slide a few times to work the lubricant in.
Presto! A smoother, cleaner, and happier airsoft pistol. Happy gaming!