Ahoy mateys! Reverend Rum, world renowned Steem blockchain pirate and famous storyteller, here.
Ever since I told the story about how I met me parrot Hercules (God rest his soul) and embarked on me pirate lifestyle [https://steemit.com/blog/@reverendrum/a-eulogy-to-me-parrot], I've been receivin' questions about me motives for going along with the command of me parrot. So, today I thought I'd expound upon me reasoning for taking up the mantle of pirate and sailing off to raid the thirteen seas.
So ye see, I originally just decided "Me parrot wants to go to sea, mise go along with the whims of The King of Parrots". Little did I know at the time that Hercules planned for us to become freebooters, but he clued me in on his plans during our arduous bike adventure towards the harbor. I'll tell ye some tales from that adventure someday.
"You are my human partner and I require you to don the Triangle Pirate Hat of Destiny, my boy, SQUAWK" squawked The Parrot King, pulling a beautiful pirate hat out of his napsack. It was the most beautiful hat I'd ever seen, and still to this day gazing upon it fills me with joy. "SQUAWK! Wearing the TPHoD(r) is a privilege few have received, Boy. It would behoove you to accept my offer."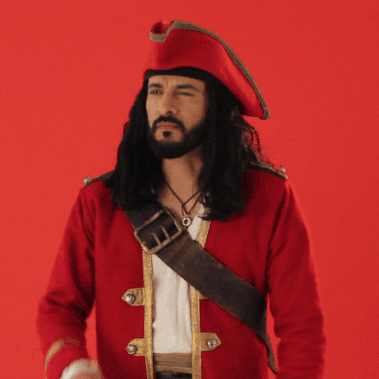 I played it cool: "Well that's a neat hat, but what else is in it for me?"
"Booty! Booty galore! SQUAWK! Booty, shiny as the sun, as far as the eye can see. Unfathomable levels of booty. Enough booty that you'll never want for anything again. We will live for the booty. We will die for the booty. The allure of booty is too strong to resist." Hercules and I drooled a bit, like Pavlov's dingos.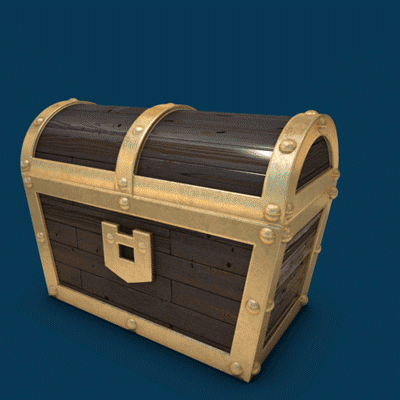 "Sounds interesting, but you've gotta make a better off than that..." I played it cool again, but not cool enough. Hercules saw the glitter in me eyes at the prospect of booty and was not fooled by me facade.
"SQUAWK! BOY, if you intend on deceiving me, know that I will peck out your eye. Do not disappoint me again."
"Yo ho yo ho a pirate's life for us!" I gulped.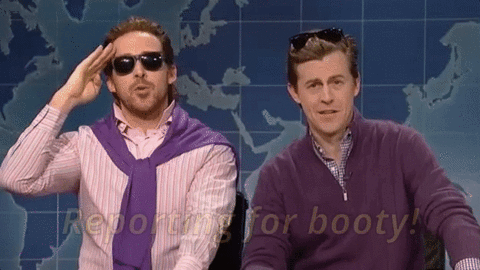 "You've made the smart decision, SQUAWK!"
Now let me tell ya something, me hearties, Hercules was right. There's plenty of booty to be garnered as a buccaneer! Plenty be an understatement. One time I amassed such a fortune that The Maiden's Desire began to sink. I had to bury it on a deserted island (I know it's cliche, but it was bury it or throw it overboard).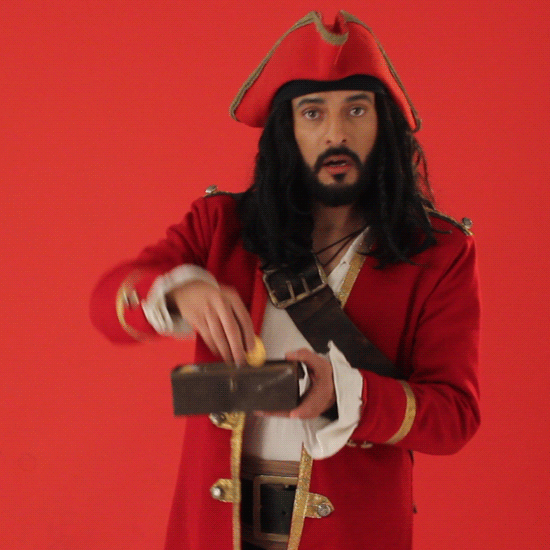 Also there's adventure, swashbucklin, wenches, magic, rum, and most importantly: freedom!
And that's the tale of how I was coerced decided to take up me career of pirating. That and the fact that me bike was transformed into a pirate ship.

Any other pirates out there on Steemit? Sound off with y'er best YOHO! and I'll give ye a full upvote from the pirate extraordinaire Reverend Rum. Set sail, friends; until next time!

A collection of topical gifs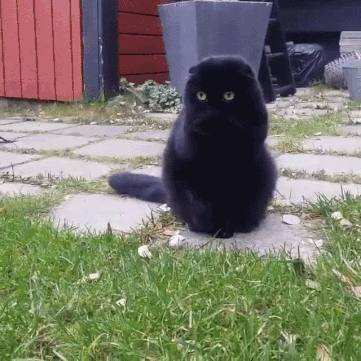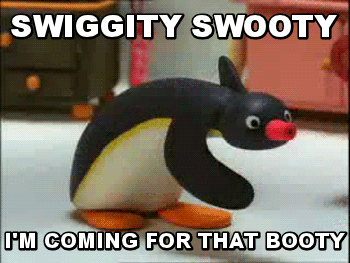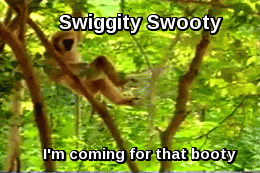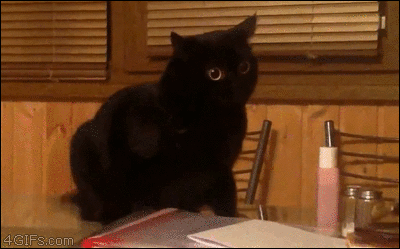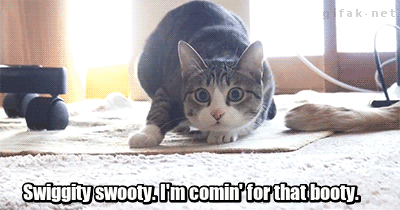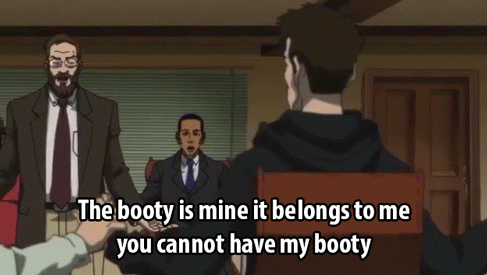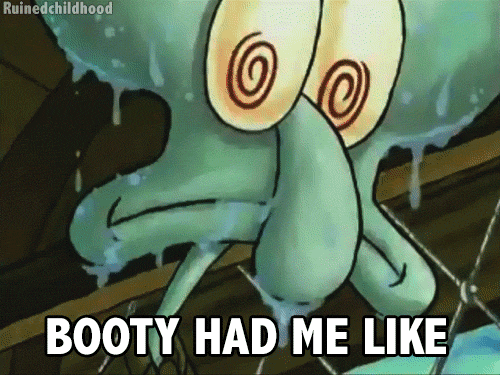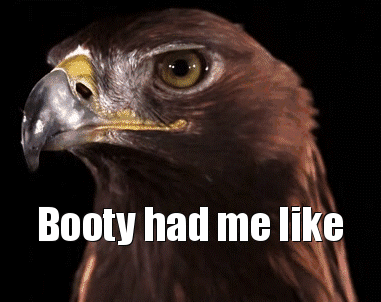 Sources (side note, seems people on Giphy seem to have a fundamental misunderstanding of what booty is): https://giphy.com/gifs/picoadw-fun-red-muMcDfcllEWx95S5Ov, https://giphy.com/gifs/picoadw-fun-red-yy2ogxBEXm5NYyszu8, https://giphy.com/gifs/fixed-swiggity-swooty-A7mrYIaSrEl20, https://giphy.com/gifs/ohpmYo0tN21LW, https://giphy.com/gifs/booty-swiggity-swooty-2M0I74Lvwy4O4, https://giphy.com/gifs/swiggity-swooty-cDNzMeAQK1Oog, https://giphy.com/gifs/h1hiCDCnmC0Qo, https://giphy.com/gifs/13QrjsVpNRXX8c, https://giphy.com/gifs/rPRZGCE2GuREc, https://giphy.com/gifs/myltMCEZZpAgE, https://giphy.com/gifs/snl-nbc-3ov9k4g5WOfJolWwtW, https://giphy.com/gifs/treasure-chest-lXiRm5H49zYmHr3i0