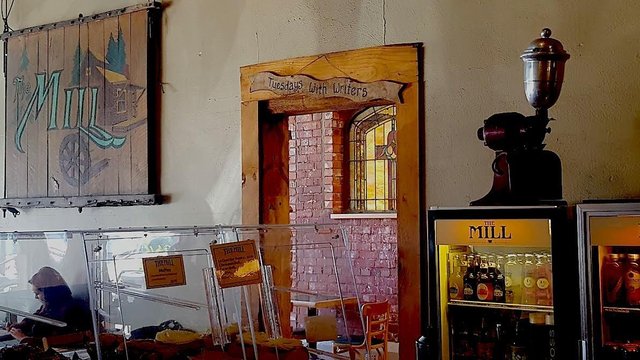 Dear friends have coffee with me right now, I am here. Just go through this door, turn right and I will greet you. ;)
Yes, I am in a different coffee shop this morning. I like it here near a University and lots of education types in here. People reading, visiting and some writers. The problem in this town is finding a writers group to join.
You'll see in the photo above the door it reads Tuesday Writers. Well they met up years ago and all mostly published. I met a lady that asked about the sign and they reaffirmed.
We spoke briefly and I told her I saw where poets do a meet up else where in another coffee shop. She tells me she went with her computer ready to interact and what she found was a room of 60 people listening to published authors reading from their books. I bet some of them were the ones that met here.
Not sure of a solution at this point because I would not want to lead a writers group even if I were qualified (I'm not).
My husband did a different type of meet up group and it takes lots of time.
We had to show up whether anyone else does or not.





@jaynie from #steemitbloggers created this awesome divider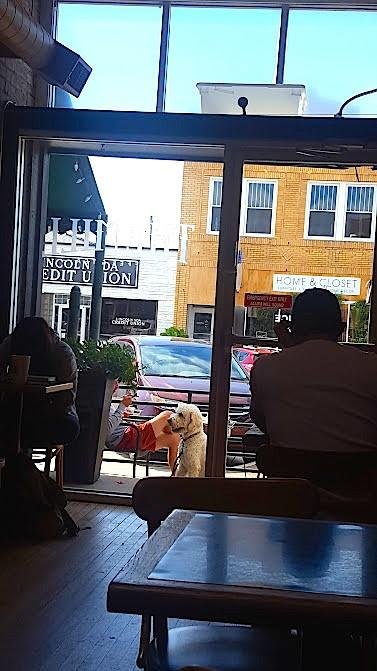 You can see out the window we have sun today. I took this shot from where I am sitting after going throught the door.
quote for title
I'd rather take coffee than compliments just now. ~Louisa May Alcott



As far as Steemit, I am in some great groups. Recently, a few people added me to their groups. When you get the invite, click it to go to discord is like waking up in a new exciting place. Sometimes it takes some time to see if it is a match.
I believe this one is @bananafish, @f3nix invited me. So far I did a Haiku. Remember I am learning.




This post created with #esteem created by @good-karma

Find me in these discord groups, let's support each other. Thank goodness for @Ginabot and Discord.
#steemitbloggers – a great group I invite everyone to explore. The support I have experienced in this group is phenomenal. @jaynie leads the group in a very open way.
#steemusa – These are members living in the USA or aboard from the States. It seems to be group effort and anyone that joins is warmly welcomed.
#photofriend – This is a group of photographers enjoying each others photography. If you post photography consider joining this group.
Now part of this discord group:
Be sure and check out @steem-ua Get Upvoted by @Steem-UA
Here is a great link for a post written by @cryptocpus for more information. The discord link is on that post.
Follow @Steem-UA to know when these projects come into fruition.


Thanks for visiting,
@rebeccabe
upvote, comment, resteem


Got this the other day for 2 years on Steemit! #originalcontent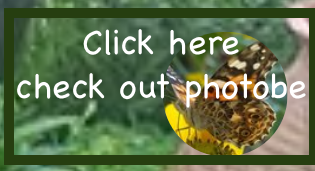 Made by - @rebeccabe