About last year, I was interviewed for a position (won't say which) where they used Hackerrank as a tool to conduct the interview. I found that besides being an interviewing tool, it was a good way to build some clout amongst the job search crowd by building a profile and collection challenges as trophies. I have been gradually working on my profile.
As part of that, I am going back over some of my previous challenges and redoing them. I want to record my progress here and share with you all some of the solutions to help those that are interested to better understand problem solving in software development.
Practice
If anyone of you are interested in using Hackerrank, you should sign up. They have practices available to help improve your software development knowledge. Here are some skills they have available for practice

Learn
You can also learn through tutorials they have available.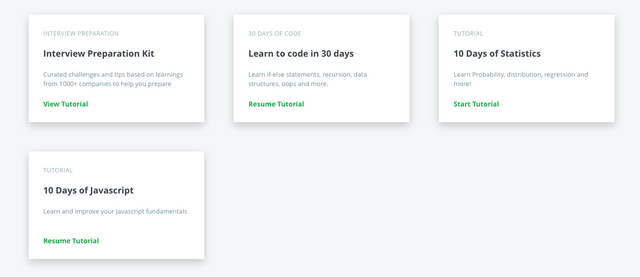 Get Certified
There are also a collection of certifications you can get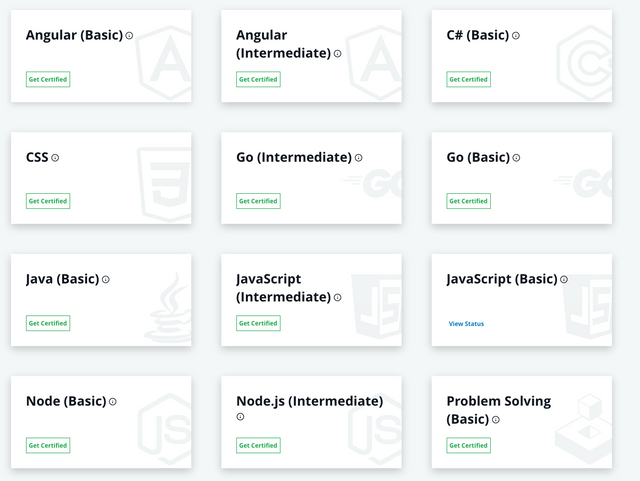 I can imagine these would be useful to prospective employers.
Competitions
Regular contests are held monthly or sometimes even more frequent. This is a good way to advance the leaderboard if you are the type that is more interested in proving how good you are to others or even to yourself.