The Graffiti Temple!!
Hi!!
Do you know how animals mark their territory by peeing on it?
Yeah?? Well, I have got a story for you...
|
When you visit the PHILAE TEMPLE, from its walls you will realize, humans and animals are no different.
They both love to leave their mark on their territory.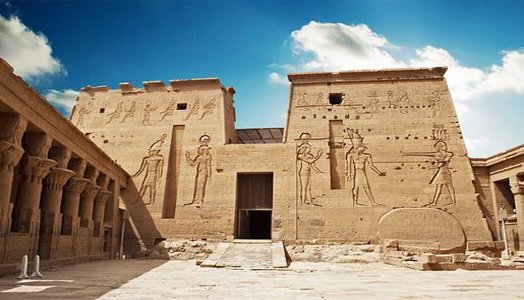 |
|
This Philae temple was built by ancient Egyptians who wrote their stories all over these walls.
But at some point, the Christians came and they put their mark instead. They put a cross on the wall
and erased ancient Egyptian writings. Because this became a Church.



|
|
Then the Romans came!!
The Muslims came
The French came
The British came
The scientist came
And even the lousy tourists came.........
|
Each putting their mark on the walls of this very temple for thousands of years.
This unique temple has writings from so many different people who left their mark there,
just like how animals pee on a wall or a tree to leave their mark.
|
|
That's Philae temple, see you tomorrow.
|
If you like it follow @pankuvirat, upvote, resteem and leave a comment.