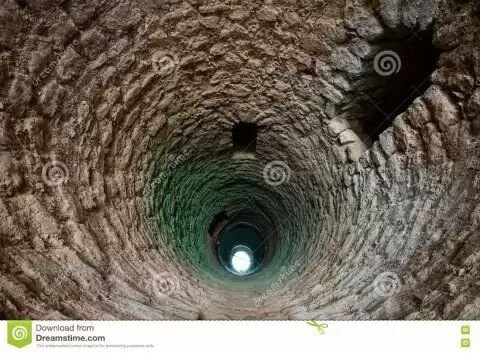 What is in the Earth's surface. It is a matter of great curiosity. Most of us want to go How far can we dig the ground so deep.
After all, how deep can the earth be digged? Today we will read this article and know it. We will also learn how much we know about our Planet Earth.
It is a fact that many people have tried to go inside the Earth inadvertently knowing that we often see that the corpses are not burnt up only.
Rather, they are buried and buried for 6 feet in the ground to bury them and this practice has been running for thousands of years.
But it's all right, you know.
The world's deepest station is 105 meters below. It is in Ukraine country. It's just a beginning, not one of the compositions created by human beings, Japan's Sikar Railway tunnel.
Apart from being 240 meters below the earth, apart from Norway, 287 meters below 2 underground tunnels have been made.
All this has been possible due to the technique of moderation. But in 1862, humans dug a well by hand.
Woodingdean is a place of England. The depth of which is 390 meters and it is still present so deep in the sea Submarine.
But even deeper is the world's deepest cave vrtoglavica cave which is in the country of Slovenia, its depth is 603 meters from ground surface.
It's such a deep cave that if you jumped in it's surface then it will take you 11 seconds to reach.
But you know that in the Utah State of America, the meter is a deep valley in 970 .. in which the building like Burj Khalifa can easily fit. Kennecott Copper Mines It is definitely deep but it is 4 kilometers wide.
But nothing was done in Musical concert with a musical band Egonizer under 1410 meters in Finland. Friends, if you feel like you have come in a lot of depth, it is not so.
There is a mine in such a 4000 meter depth in Africa. It will take 5 minutes for you to reach the depth, but it does not mean that the human has reached just such depth .
James Cameron, director of the Titanic film, has returned 10908 meters below the surface of the Pacific Ocean and this is the deepest part of what happened to the Pacific Ocean Major.
Nobody has ever dared to go ahead. But even then the Soviet Union dug 12262 meters deep in a polhole in Russia.
Humans will always try to reach even greater depth because there are such things under our earth such as oil natural gas metals etc.
which we need a lot of friends Finally, we pray to God that you are always healthy and happy.