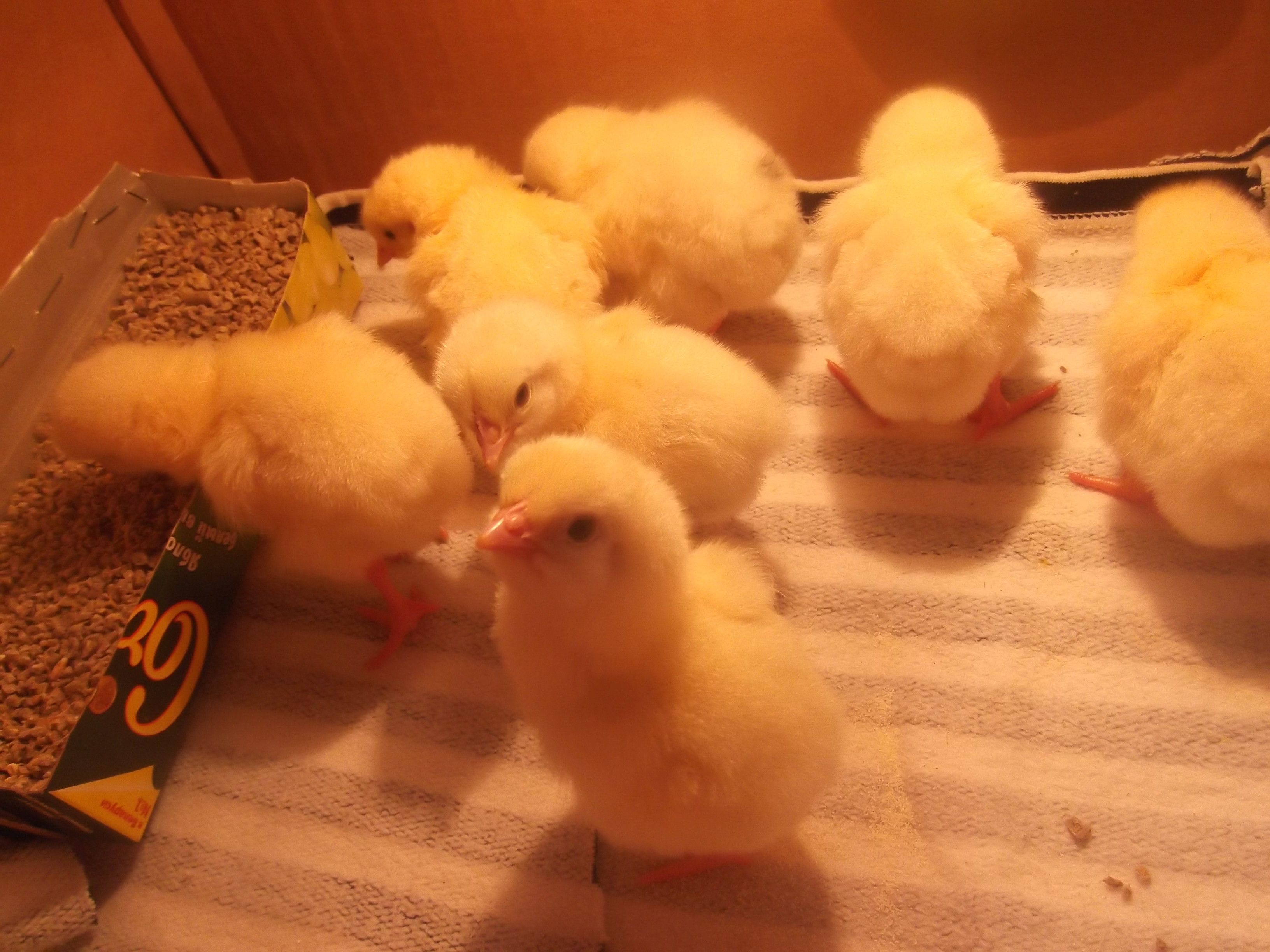 I have long been engaged in the cultivation of chickens of thoroughbred chickens. Some I took out myself in the incubator, some of them hatch themselves, some I bought at the age of 1 day or more. In this cycle of posts, I will tell you and show how I grew chickens bought at a factory at the age of 1 day.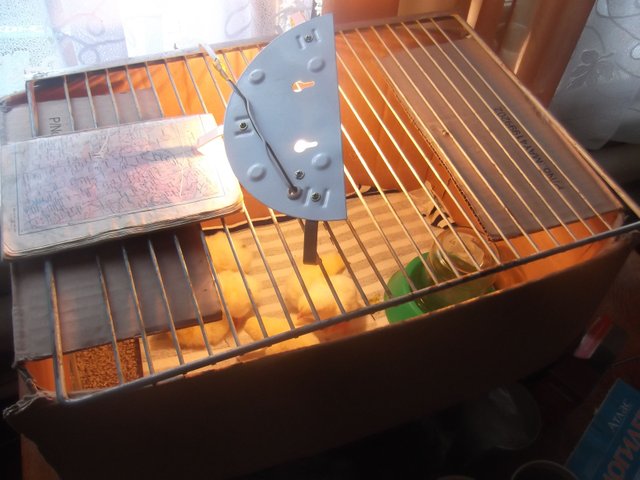 This was not my first experience. Earlier, I raised my hen Donnie from a small chicken.
https://steemit.com/blog/@mashla/wonderful-story-of-donnie-hen-carrying-huge-eggs
Therefore, it was already easier to decide to take several chickens. And yet, I was worried. And very carefully prepared. In advance, a brooder was made-a special box with heating and light for keeping small chickens. I did everything myself. Later the brooder changed with the growth of chickens.
The brooder was made from an ordinary box of cardboard. I covered the walls and floor with a heater on foil, covered it with an iron grating and put a lamp on it. The lattice is exactly iron, so as not to burn out from the lamp. The lamp can also be hung under the cover, but the chicks jump on it and can get burned. Inside the box, I directly adhered to the walls the cardboard feeders and a separate box with small gravel. So they do not take up much space. A drinking bowl is an ordinary cat bowl with a can in the middle. Very comfortable and the chickens do not overturn it and wet themselves.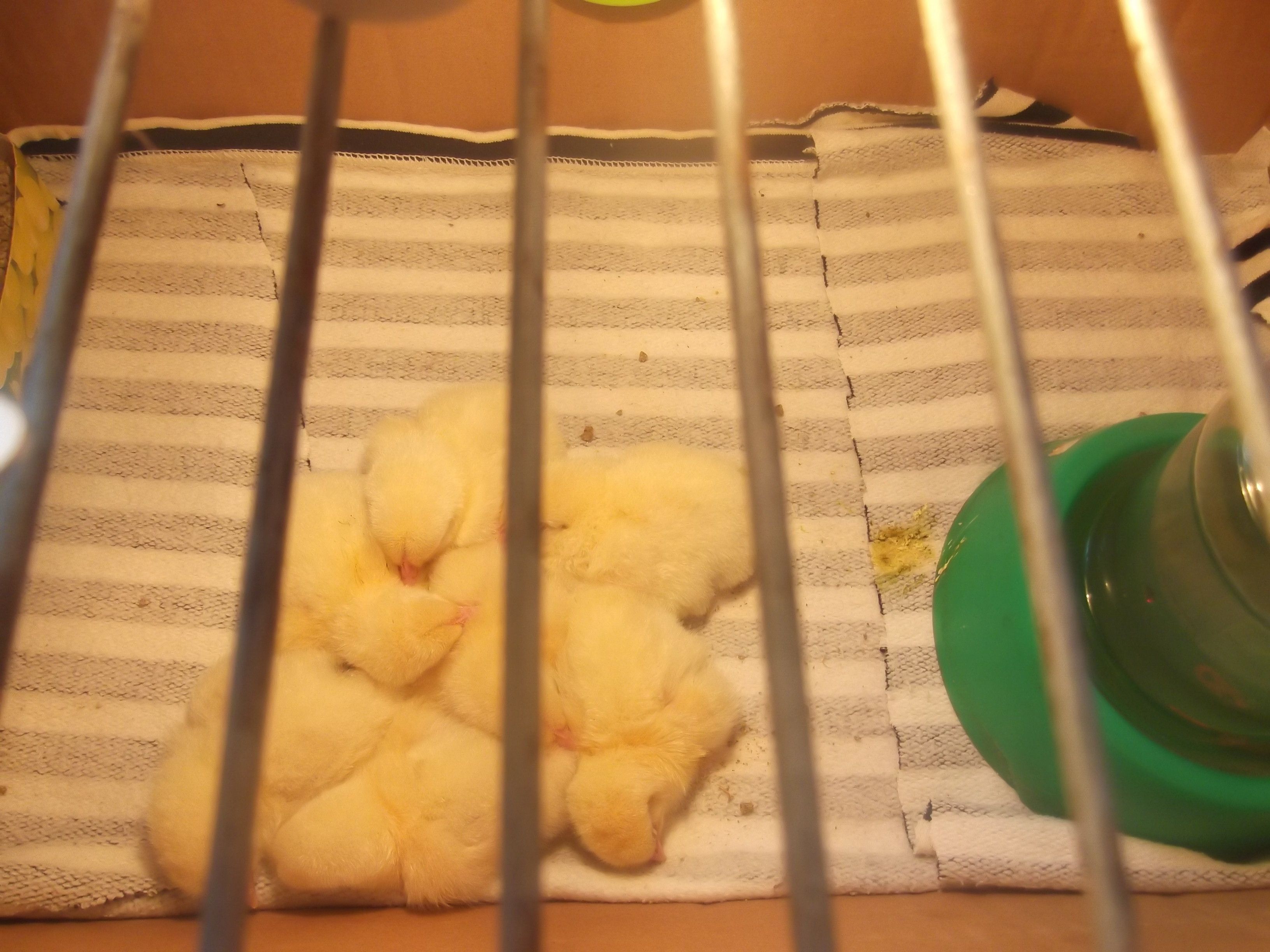 When I settled into a chicken brooder, I did not leave them for the first time. I was afraid that they would be cold or hot, that they would turn a drinker or something else would happen. But then I realized the main thing: if the chickens are comfortable - they are silent. They just quietly eat or sleep, do not climb one on another. As soon as the chickens start to disturb something - they will let you know about it with a loud squeak. I began to go less often to the box, only if necessary.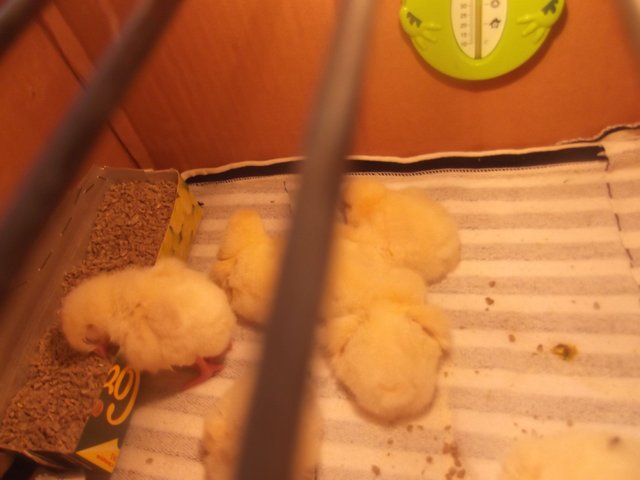 Some chickens fell asleep right through the meal, right on the trough. It was so funny to watch! As a litter, I used a soft cloth for the first time. it is rather troublesome, it was necessary to often wash them, dry and change. but the chickens were always warm and soft, very comfortable. I changed their bedding, as children change diapers)))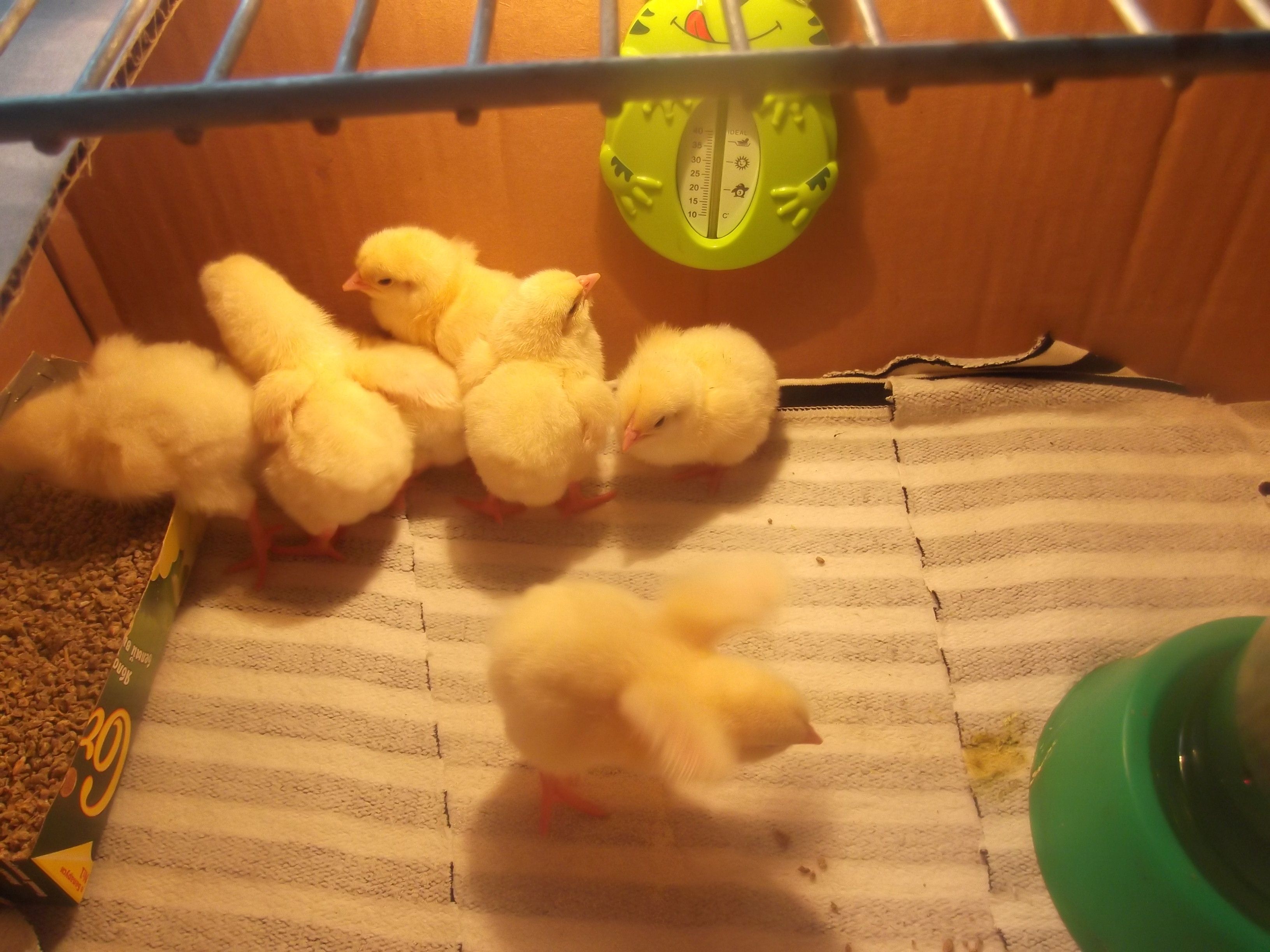 I really loved my chickens. I was happy every time I approached them. They were so cool! And they thought it felt. In the future, they grew excellent chickens, quite tame, like kittens. They were my friends. But I'll talk about this later.