This is the house that nearly broke us,
Luckily we had the courage to walk away from this picture perfect life.
Coming from nothing, as I did, I always dreamed of a life like this, and this being the house that Louise grew up in, she always dreamed of owning it.
I have already told the story about how we turned our backs on this life HERE,
This is about how giving it all up has actually given us so much in return, and hopefully, it can show others that it's possible.
"Have you completely lost your mind?"
This was all that went through my mind as we were turning our backs on the "dream life"
The thing is, all the fears we had were not ours, they were the fears of the people around us, just like all the old dreams we had were not ours either.
I believe that the 50% of couples who split up, do so because they don't see any other way out of their miserable lives, apart from getting a divorce.
"I see it as my duty to show people there's another way"
OK I would like to say at this point that if you have found a way to have the house, the cars, the dream job and still have a healthy family life then I salute you, but for everyone else who is stuck in that dead end job and being up to your neck in bills, housework, stress and having constant arguments with your partner then pay attention, this advice might just save your family from splitting up.
It's all about priorities, and your nr.1 priority should be your family, so find a way that you can spend as much time with them as possible with the ones you love, and this should start by getting rid of your TV. this is a tough one but trust me, once it's gone you will really start to see the world and your loved ones in a different light.

Get rid of everything that cost too much money, we now have an old car because it cost next to nothing to own, we don't have a phone contract we use pay as u go, that way we don't get any surprises.

Look at alternative lifestyles, there are lots of different ways to live and make a living, just pick one that suits you, we chose to build a tinyhouse truck, and I just work part time to top up our savings. If you worry too much about how it will all work out then it probably won't work out, just do it, and figure the rest out along the way, we have been doing this for 4yrs and it works great.
You will have to make serious sacrifices to simplify your life to the point where all you'll have to think about is your family, once you have achieved this, your life will have new meaning, you will start to see the true meaning of life, and you will never, ever let "things" get in the way of true happiness

This is not an easy way out, there is no easy way out, you will have to adjust to this new way of being and there will be challenges along the way, this is how life works but because you don't have all that other shit to think about, you will be able to deal with these challenges a lot easier trust me.
What we have gained by giving it all up.
It's actually hard to put into words just how much this has changed our lives, but if you can imagine what it's like to never worry, to be so carefree that anything and everything is possible, and to have the time to share all of this new found freedom with the most important people our lives is priceless, its priceless and at the same time, it doesn't cost a single penny.
Follow us on our journey of a lifetime
Peace and love to the world.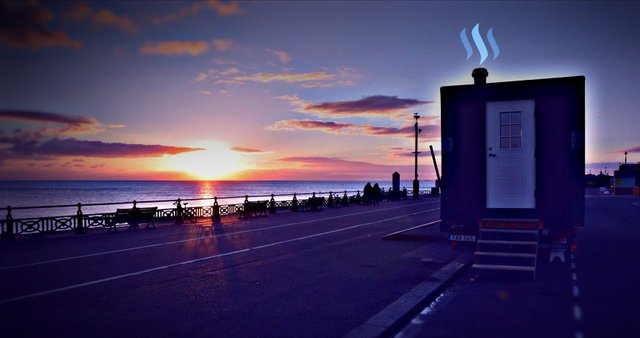 I know I have done similar posts to this one before but I really believe in what I'm saying, and will keep banging on about it till I feel it has helped someone, and I have a lot more followers now, so sorry to my older followers if you are getting bored of it.