---
---
---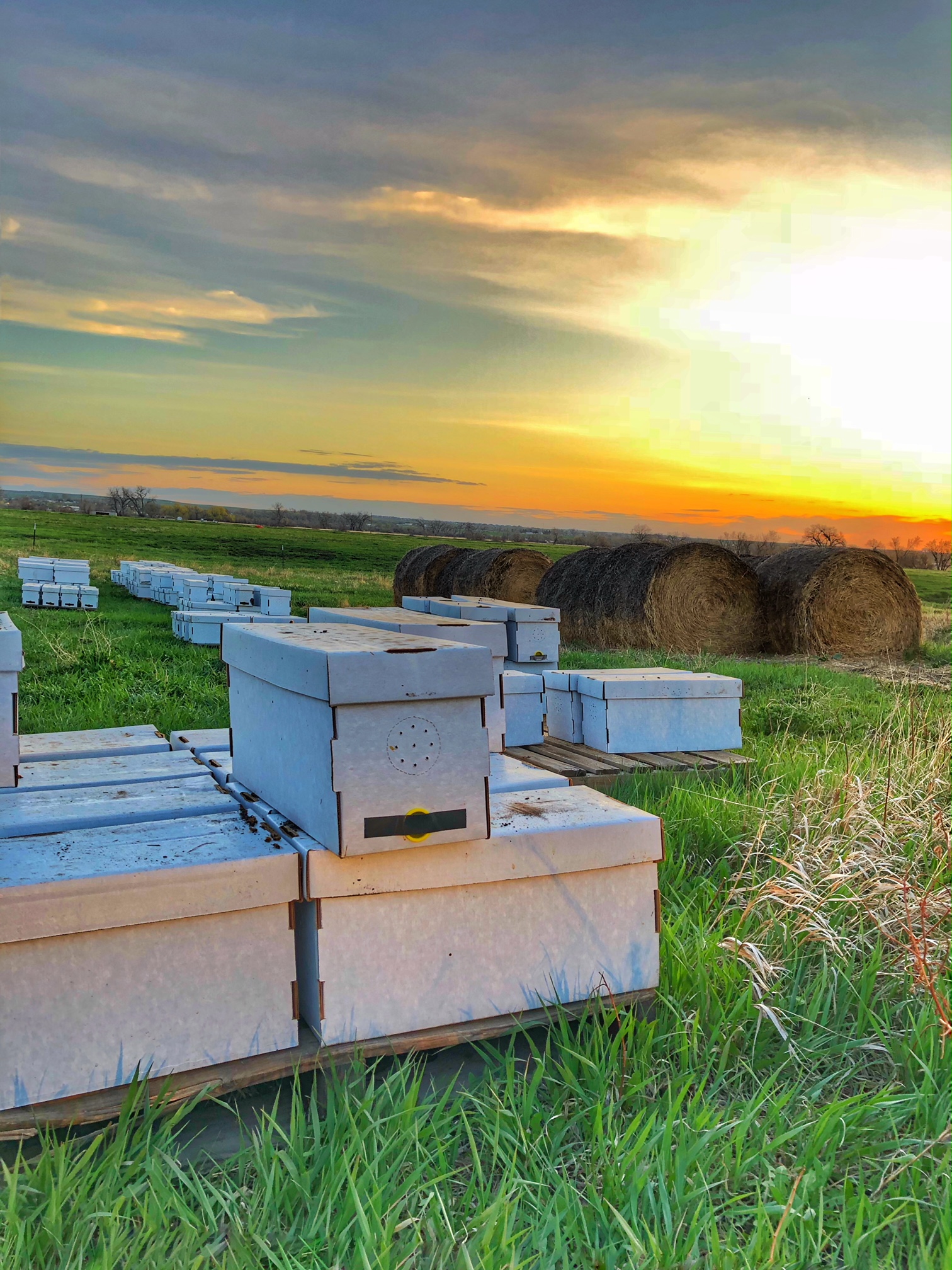 ---
Yesterday we were up before the sun to make the hour drive to pick up our new bee colonies. Sometime this year we plan on experimenting with queen rearing to multiply our own colonies in house, instead of purchasing bees from an outside source. But we aren't quite to that point yet, and wanted to go ahead and add additional colonies now, so we went with Bee Nucs again this year.
What is a Bee Nuc?


Nuc is an abbreviation for a Nucleus Colony, and are essentially just a small colony taken from a large, established hive. They consist of around 4 frames with drawn combs that contain eggs, larva, workers, brood, and a laying queen. They are packaged in a box that can be opened and closed to allow the bees to come and go as needed.
Bee Nuc vs Bee Package


The other option when purchasing bees is what they call a bee package. This is simply a box of about 4lbs of bees with a queen. It does NOT include frames, comb, eggs or larva. For us this is not an ideal option for the following reasons;


It takes 21 days for any new eggs laid to become a worker bee, meaning you have 21 days before there will be any growth in your hive whatsoever.


Without the brood present, bees may decide to just leave the new hive. Having the brood and eggs present ensures they stay and continue to grow. They will not leave the brood.


The bees have to start from scratch with no stored honey or pollen.


For us the Nuc allows the bees to start growing the hive immediately with all the resources they need readily available to them, making for a healthier thriving hive overall.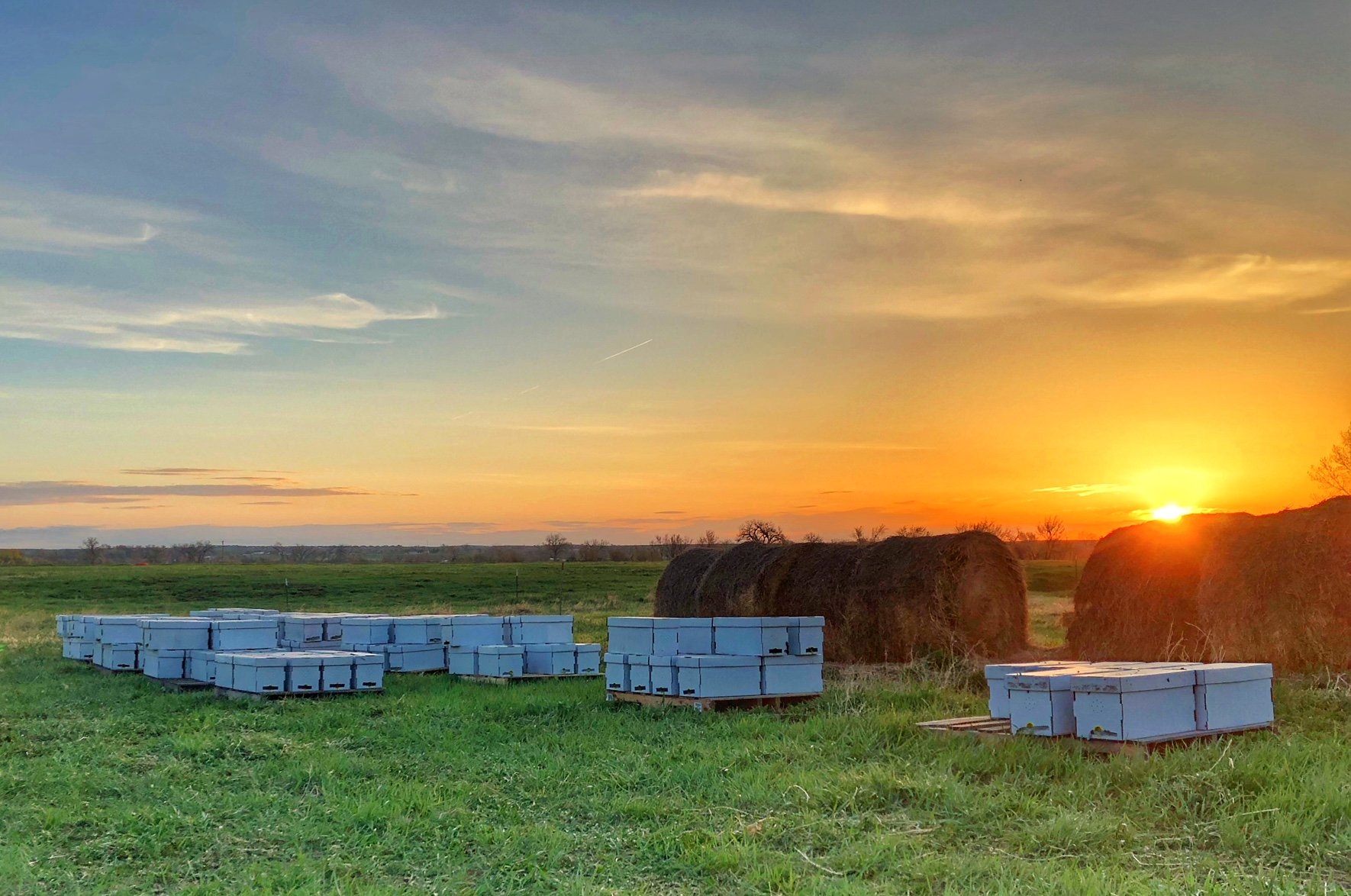 Sunrise over the field of Bee Nucs


Setting Up The Bees


Once we arrived home, the process of placing the bees in the hive is fairly simple.


First just remove the number of frames that is included in your nuc from the hive, in our case it was four, plus a couple more so you have room to work. You may need to remove some wax built up from the sides of the frames so that they fit together nicely.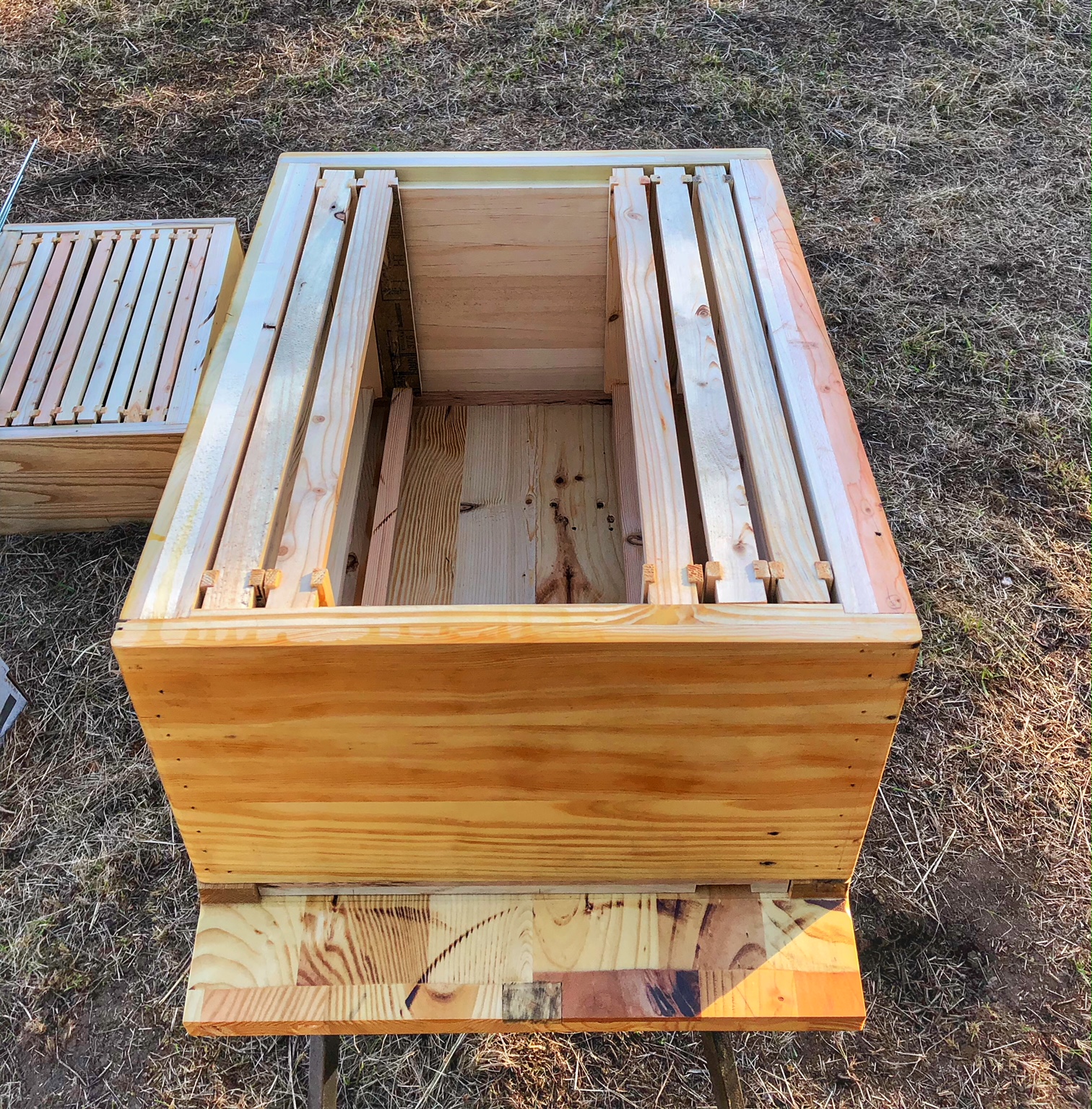 ---
Then simply place the full frames from the nuc box into the center of your hive box.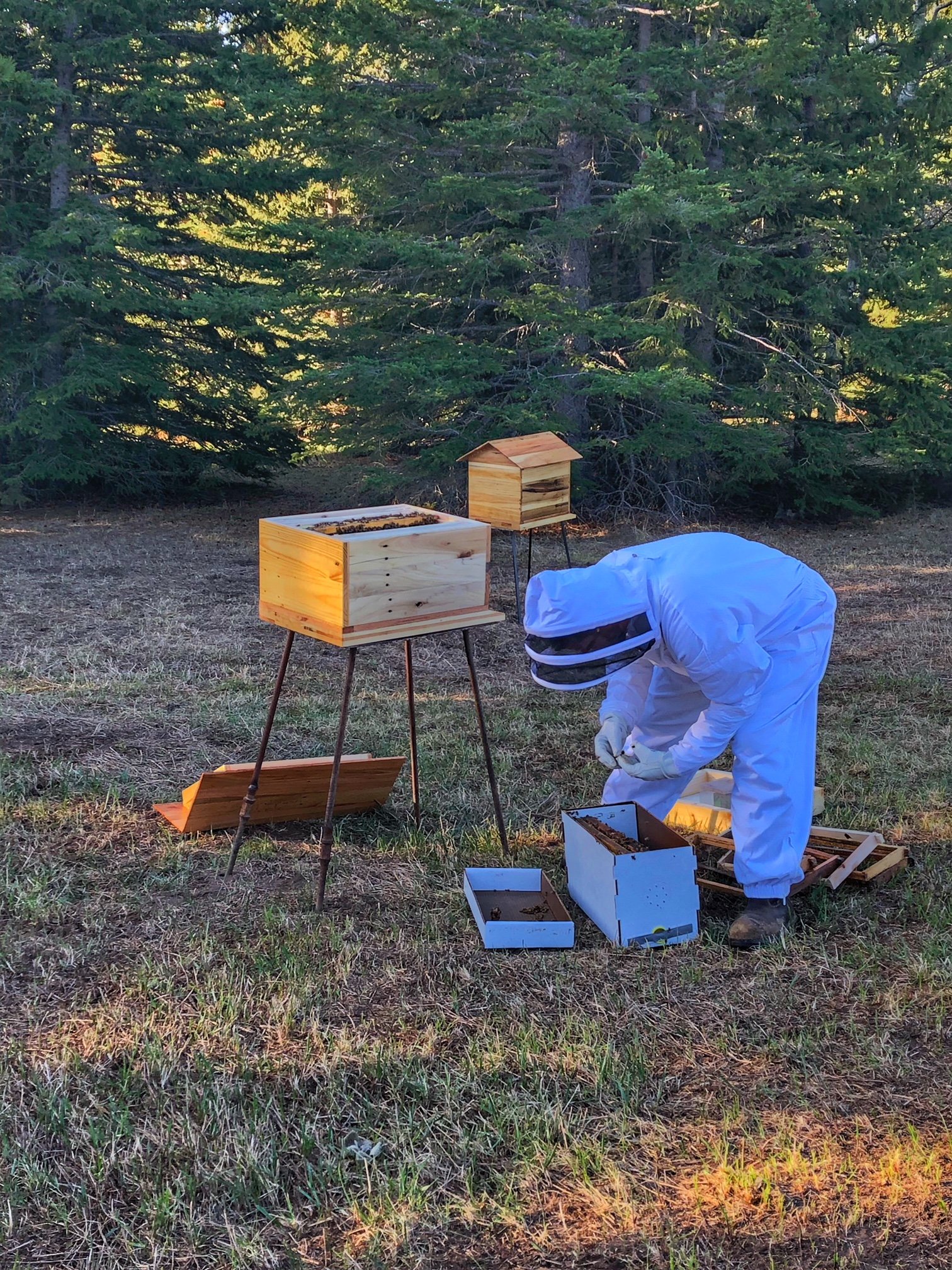 ---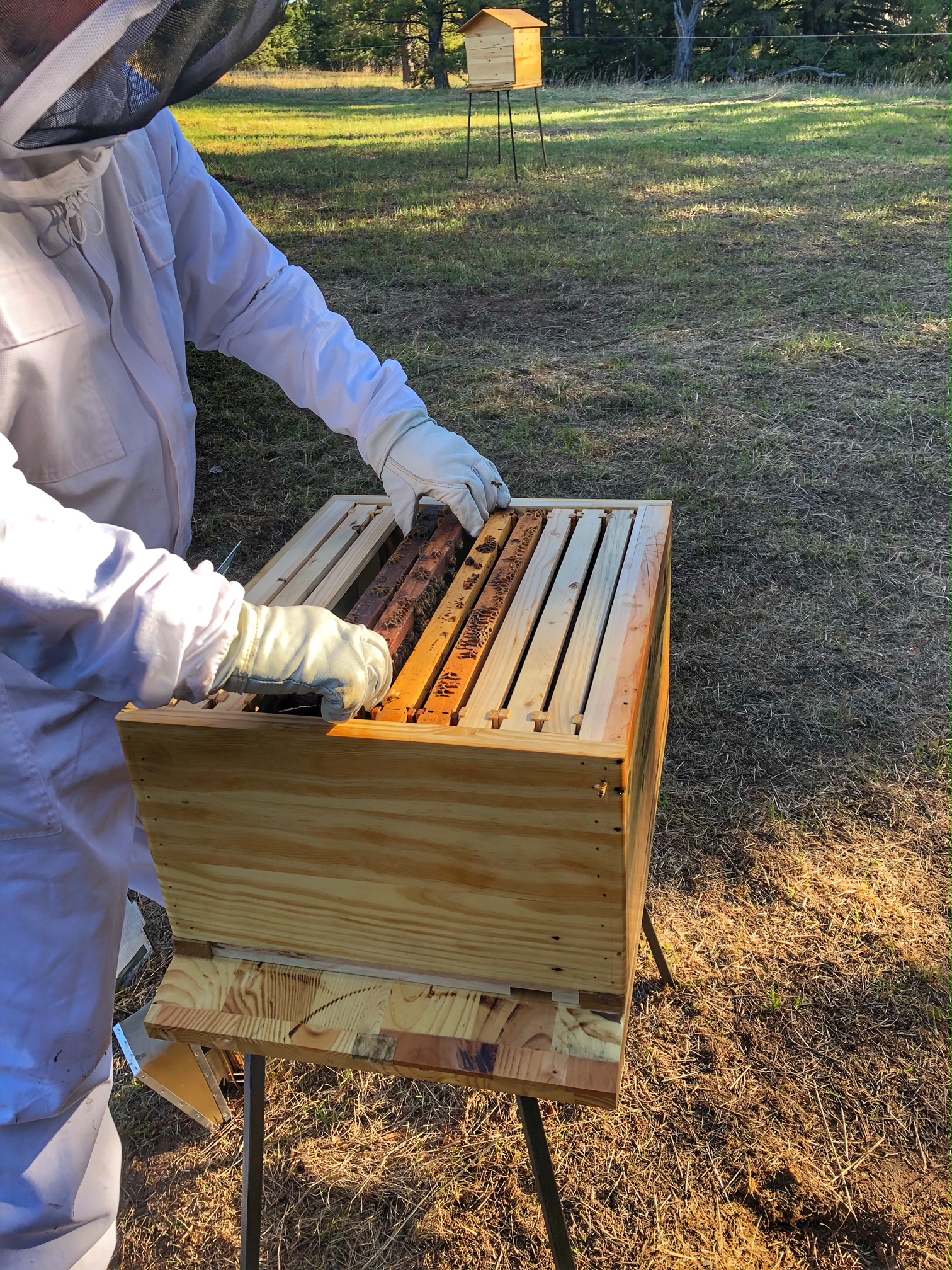 ---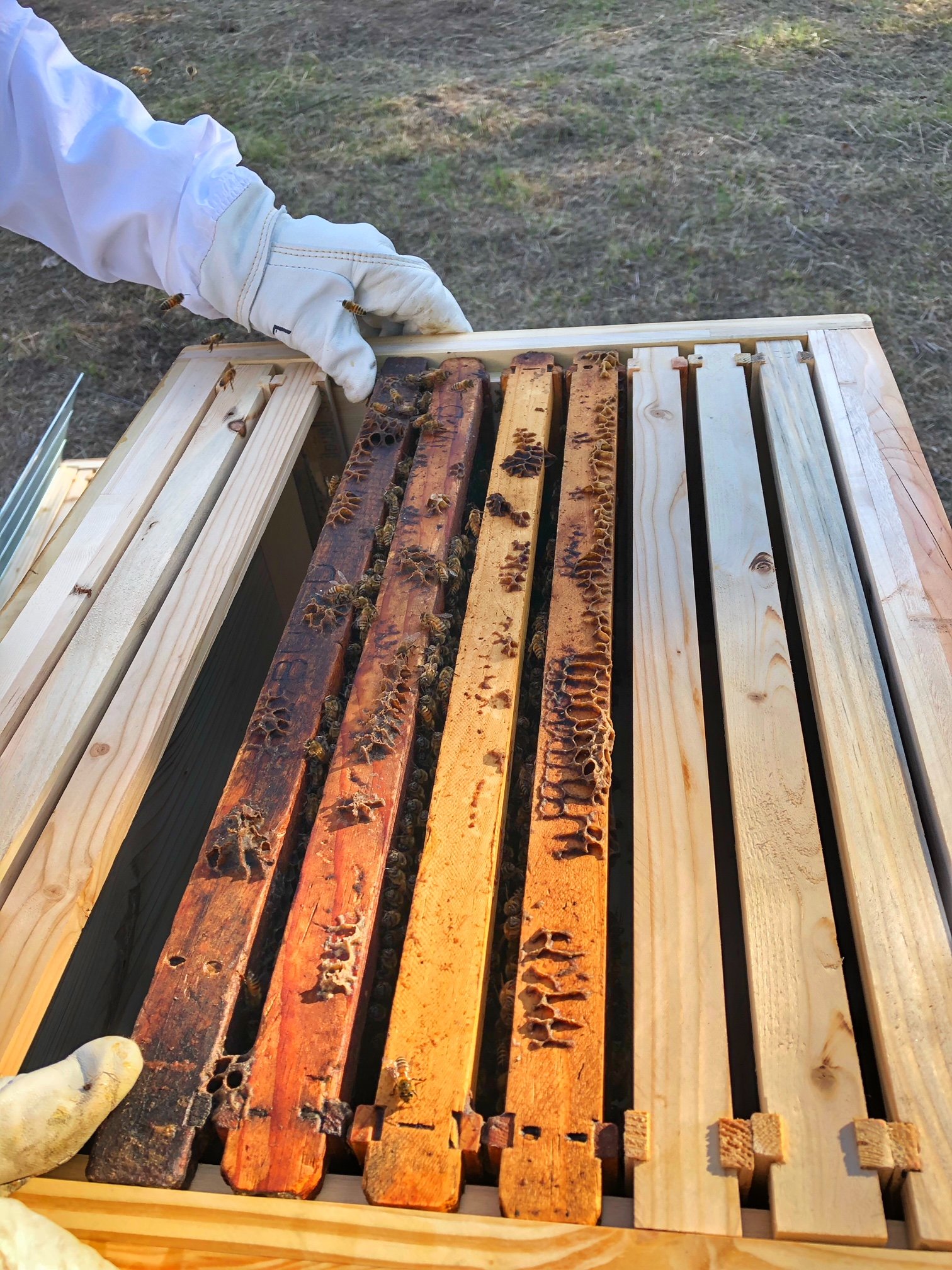 For the record, hubby is in full suit because the bees were a bit upset about all the movement from traveling... and because he swells up like a balloon if he gets stung. I on the other hand, had no protection on while taking these photos. During the whole process, I was not bothered by the bees a bit... they really are quite calm and non aggressive.


---


In the beginning of the season we do like to provide the bees with food and water until all the flowers on the property are in bloom. Other than that…they are pretty hands off. They will begin to multiply before your eyes! The bees have been a great addition to our Homestead and we recommend them to everyone. Not only are they vital for our ecosystem, but they provide a substantial income for the Homestead as well. If you have ever been interested in keeping bees, but just don't know quite where to start, reach out to us! We will help you with anything we can. Stay tuned for more Beekeeping Adventures!


---
---



Thank you for reading,


Happy Homesteading