Hello, Steemit!)
A few weeks ago my husband and I decided to visit the observation platform of the Ostankino Tower, to admire Moscow from a bird's eye view. The weather was excellent and the viewing platform was open to visitors, the tower greeted us warmly and gleamed in the rays of the August sun.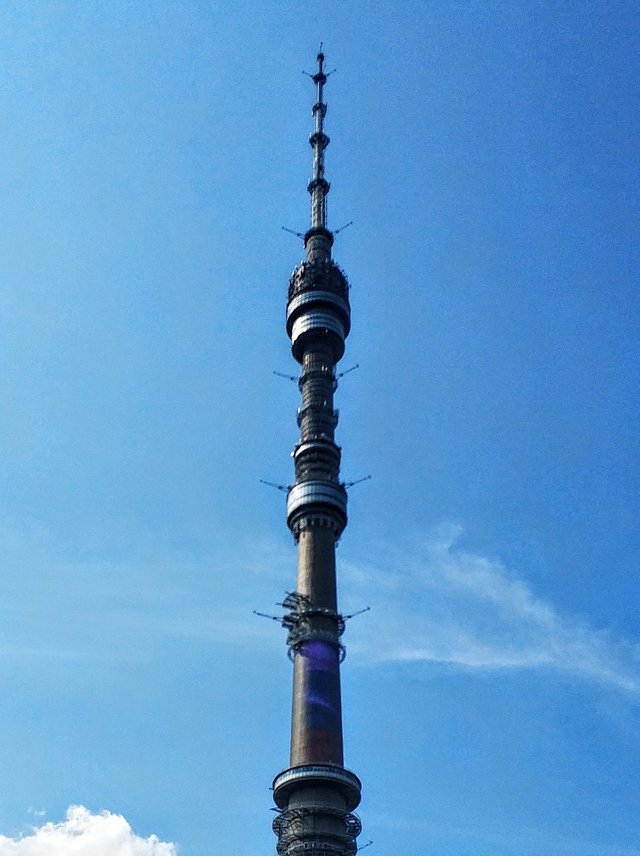 After defending a small queue, we finally went inside the tower. We had a sightseeing tour, therefore, while we were waiting for the set of the group, we got acquainted with the history of building the Ostankino Tower. The height of the tower is 540 meters, it occupies 10th place in the world in height, the highest construction in Europe and Russia.
In the lobby of the first level of the tower you can see the tower mock-ups and historical artifacts.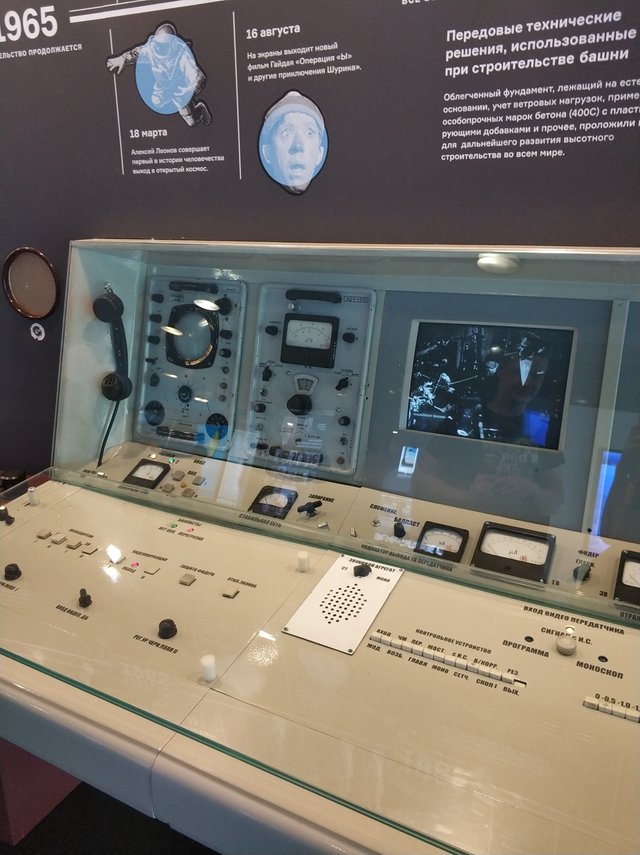 When the group gathered, the guide invited everyone to a large elevator, the speed of which is 7 m / s, we climbed to the first level of the tower.
After wandering along the internal staircases and platforms hanging literally over the abyss, our group climbed onto the technical balcony. Everyone was forced to wear helmets for safety.) The view was beautiful, but a little ordinary, as from the height of the usual high-rise building, I wanted to climb even higher.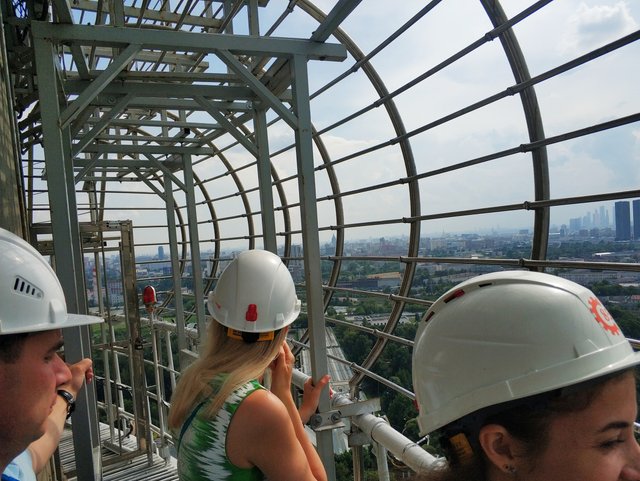 Then our group went up to the viewing platform. The height of it is 347 m.
And here are truly charming views of sunny Moscow.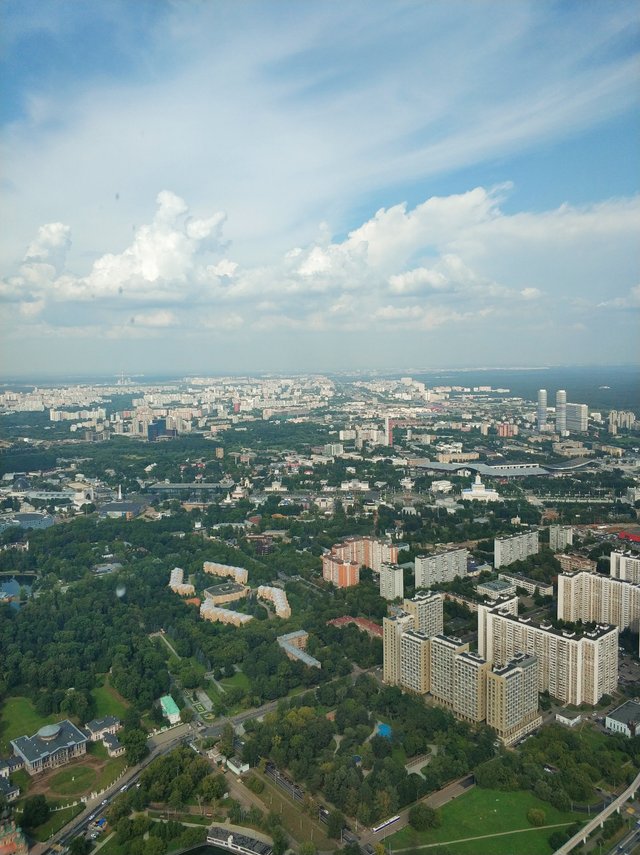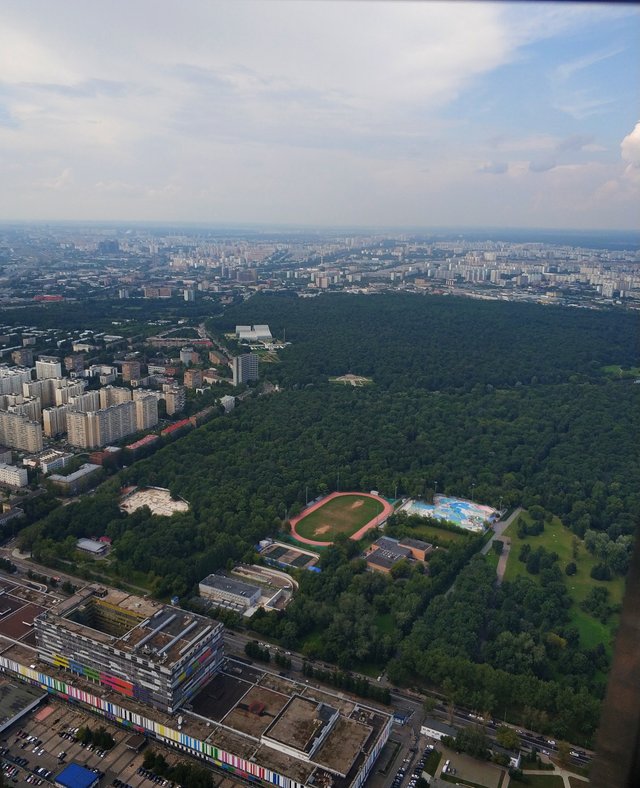 A small haze hung over the city, without it a review would be even further and better.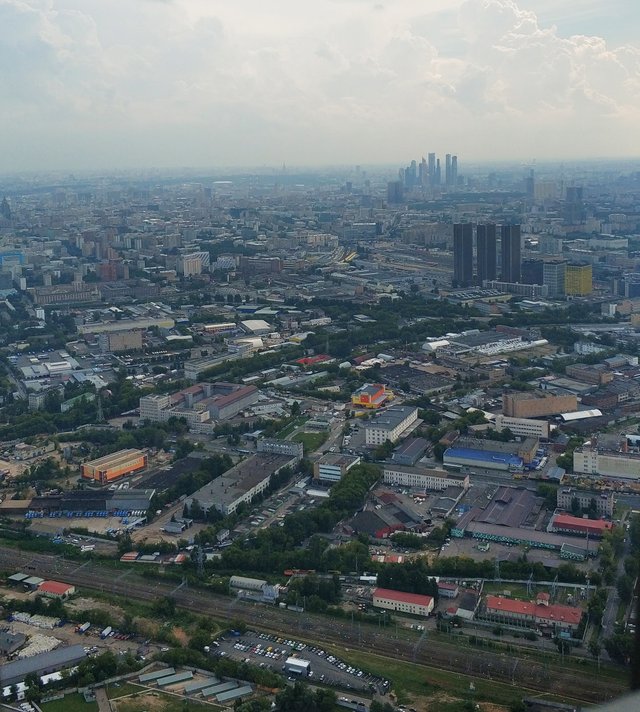 Here you can see the city through binoculars.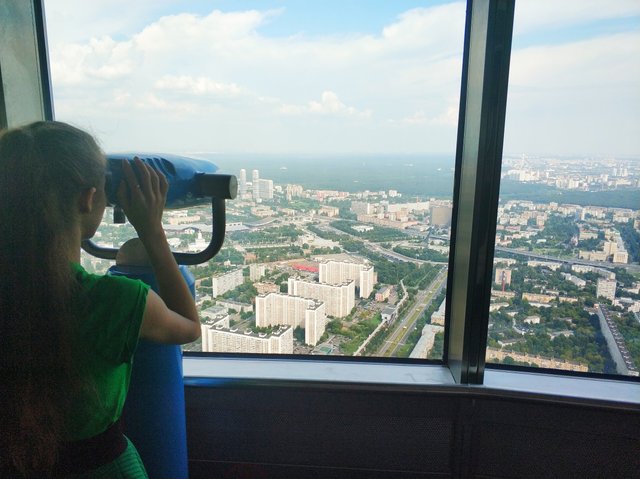 For a little adrenaline you can stand on the glass floor.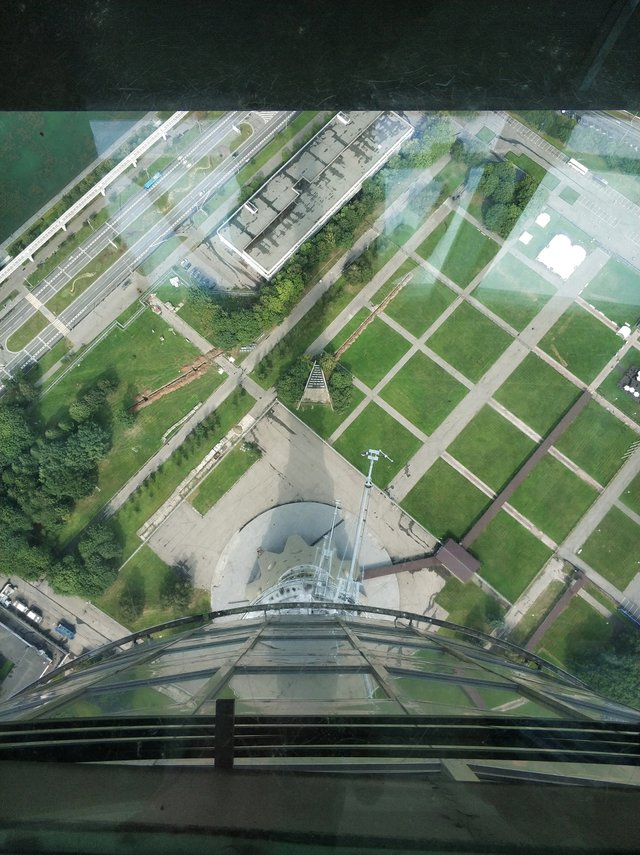 Most visitors do not like to get up on this glass, preferring only to look down and go further. But I liked it.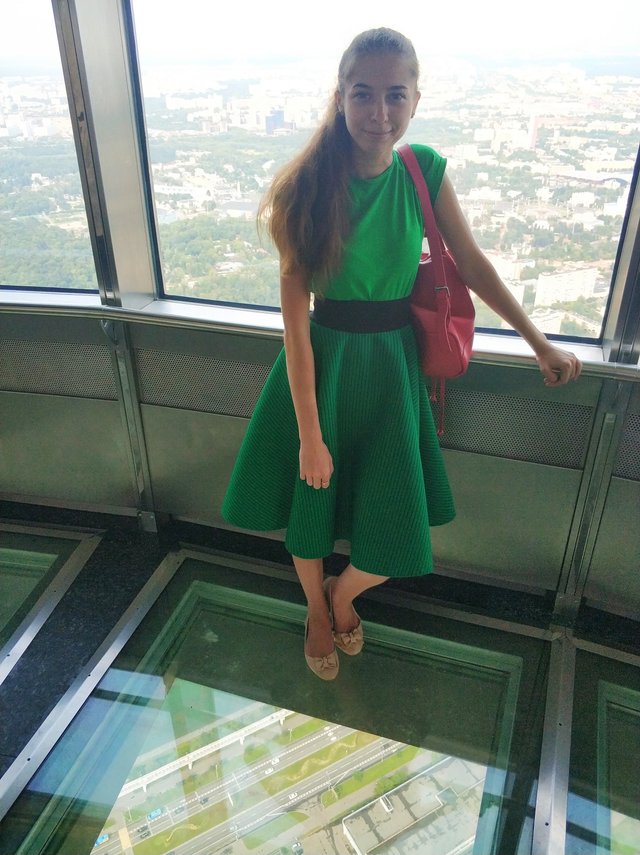 The viewing platform is all glazed, but by the stairs you can go to its top, where visitors are separated from the abyss by a metal mesh. The species here are even more exciting. The height here is 340 meters.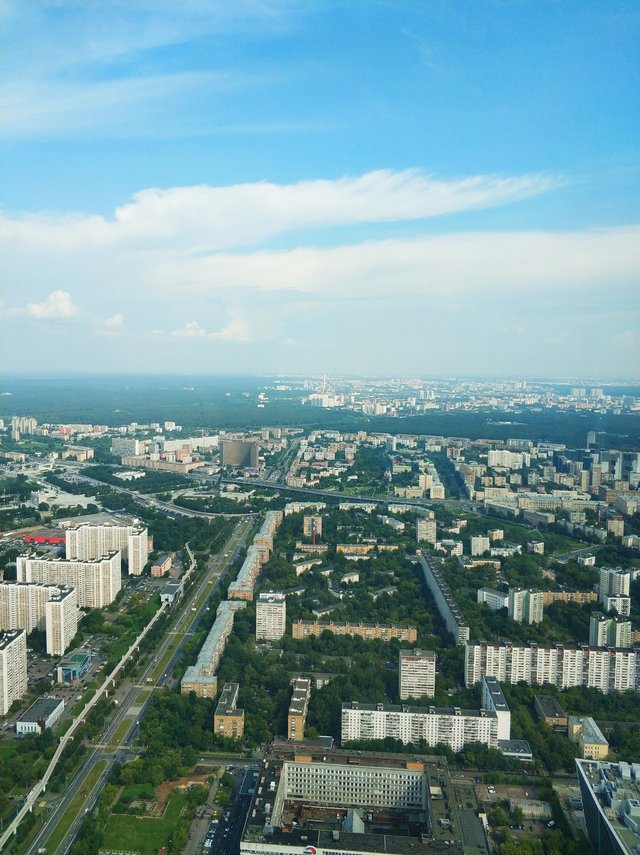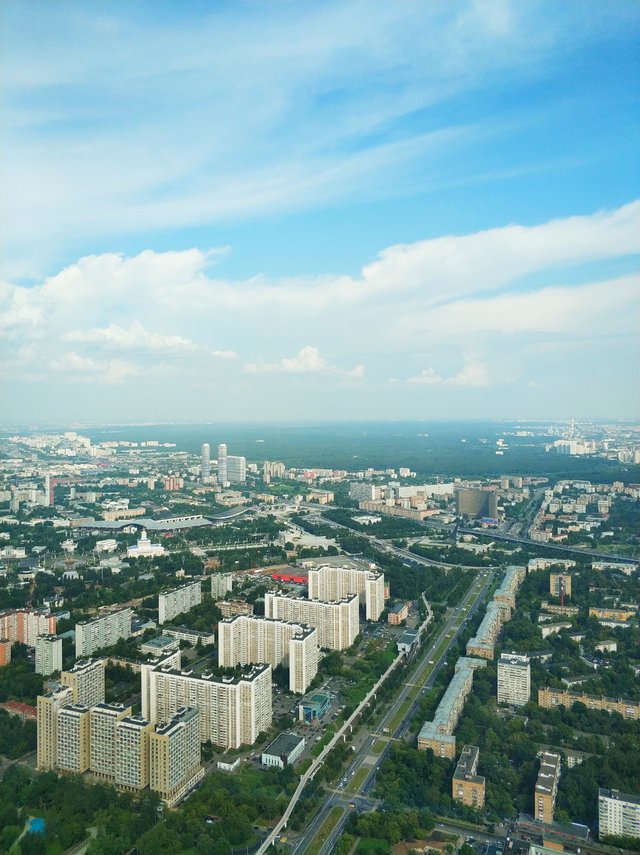 I really enjoyed the tour, since in my childhood I was not lucky to be here.
Thank you for your attention! If you like my post – please, subscribe).
I apologize if you find mistakes in my text. Unfortunately, my English is not perfect.