My steemit experience - month 2 update - influence, strategy, upvotes and more.
I joined steemit in April, and May was my second month on this site. May was indeed very fruitful month for me as I learnt, shared, and interacted way more than my first month.
Here is what my bio showed last night at 11:59:59 PM -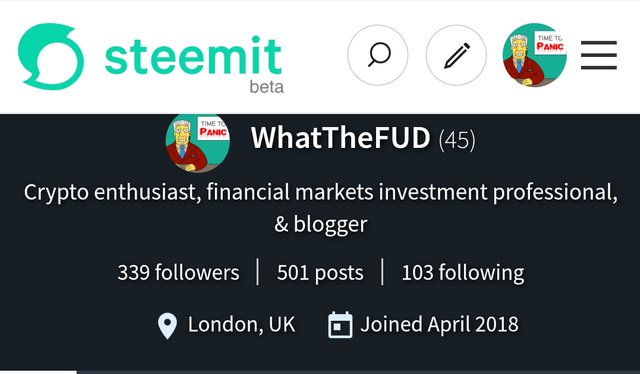 Here is what it was at the end of April -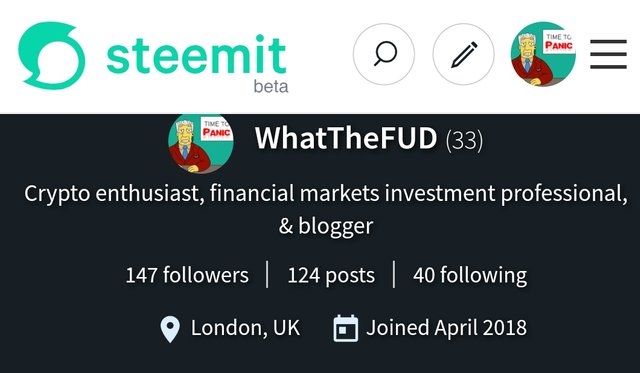 In terms of progress, my progress level increased by 12 levels in May compared to 8 in April, I was able to more than double my followers (although its quite irrelevant given that most are bots) and more importantly, I started following 63 more people.
Now to me, the most important result was increase in influence level as this requires upvotes from other steemit users, and given that I dont use bots and never will to promote content, my content gets very little views and is easily lost in the huge pile of constantly increasing new posts. So what changed? How did I manage to get up to L45?
Rather than creating blog posts only on cryptocurrencies, I focussed on following other early adopters (mostly witnesses) to increase my knowledge and to interact with them. I tried to make comments that give some perspective and add value and the content creators were kind enough to upvote them. The bulk of the massive increase that you can see in my posts is actually from comments. Special thanks to all the steemians who helped me during May including @eevinneb @full-measure @krnel @ura-soul and @monkeydnima

this helped me find new genuine followers for my original content who support my posts. Special mention to @clearbluecrypto who has been kind enough to sometimes be the sole upvoter of my posts.

I also got involved in a flag war because of my comments against haejin. However, some of my comments against haejin were rewarded, one specifically was rewarded $15 and the most i have ever earned on any post (and probably will in the next 6 months). Here some steemians were very kind to generously upvote my comments, incliding @fulltimeangel @fulltimegeek @lyndsaybowes and @fenghuang

I was helped by @theluvbug as he/she/they not only upvoted my content but also resteemed it. I also used a service called @dustsweeper that I got to know of from @davemccoy. It helps you ensure a payout on the post that earn less than $0.03. Please check them out if your earnings are low and your content does not reach out to many people.

I tried to write about other things that interest me, such as mechanical watches and shared photographs from places that I have visited. This needs more work and the success was more one-off on some initial posts.
Guys, steemit is hard work if you really want to enjoy your experience here. You can get bots, buy influence but for me this is an experiment in which i want to see if i can be successful here without doing any of that. I want to see if someone who does not have the means to invest capital can succeed here or not.
I am sharing this so that others out there, who are trying to evolve as a blogger on steemit or want this place to be a source of extra income for them can find some of my experience helpful. If you do, then please let me know in comments.