Time flies indeed! (An Introductory post)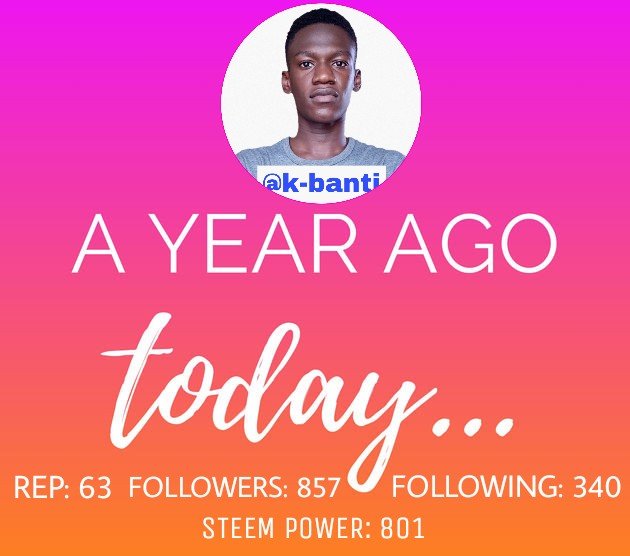 Today marks a year my first blog was published on the Steem blockchain. Generally, back then when I was introduced to steemit, I was told an introductory post was the first thing to be done. After my account verification on the 27th of December, 2017. I published my first blog on my 3rd January, 2018. It was an introductory post, i.e a blog about myself.
Let's have a quick look at my introductory post from a year ago.
Hello steemians, I'm Kayode by name, I'm aged eighteen, A christian by religion, am also known as K-banti. Am a student at the higher institution currently at my 2nd year. I study Electrical/Electronic Engineering as a course. I was introduced to this platform by @kesolink whom I got to know where I was undertaking my Industrial Training(IT) program. He told me steemit is a platform where one post and earn. He said it's a limitless platform where anyone of any class can join. What amazes me the most isn't about the earnings. It's how much joy it brings to him @kesolink whenever he's on steemit. So I also made that decision also to be among the team, where we make one another happy and share joy.

About Me:
I'm a good looking responsible guy who's jovial and have lots of innovation. I'm so much love electronics. It's what I have passion for. I deal with electronic repairs and build specific circuits just for the start tho. Haven't invented any circuit yet buh hopefully one day I will. I also carry out Electrical works although its limited to simple house wirings alone. I love to study a lot which is the source of my knowledge. I share whatever I feel it's valuable for the world to know. I write stories based on my experiences. I share anything I find amusing. I'm someone who kind of like trends, although I'm not so obsessed about it. I'm a lover of games, movies, and songs.

My Impression About The platform:
When I joined steemit and found out it was true, I was like wow so this is it. Viewing other people's posts, the write-up, the pictures, the videos, and lot more were very interesting and i found them incentive. It's really a community to be among.
My Purpose:
Once again I'm happy to be a member of this community. My purpose here is to share my innovations with the world. Enlighten the world on new things, share thing I find interesting and what will continually keep a smile on people's face, and most especially to make new friends and also lend a helping hand. I also intend to share this beautiful and interesting platform to my family and friends out there. I hope to render an effective effort in the support and upliftment of the community. Thank you! One love Steemians!
These were my words from a year ago! I believe "my impression about the platform" and "purpose" hasn't still changed. I'll keep working and keep achieving. The Steem blockchain has become my hobby.
My Stats After A Year:
Reputation = 63
Followers = 587
Following = 340
Amount of post published = 1938
Steem Power = 808
Estimated Account Value = $294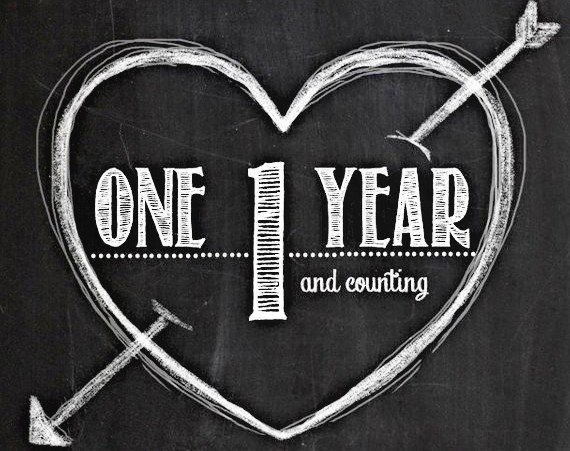 Documenting!...
Post came in few hours late.....
...
THANKS FOR VISITING MY BLOG
BEST REGARDS
@k-banti