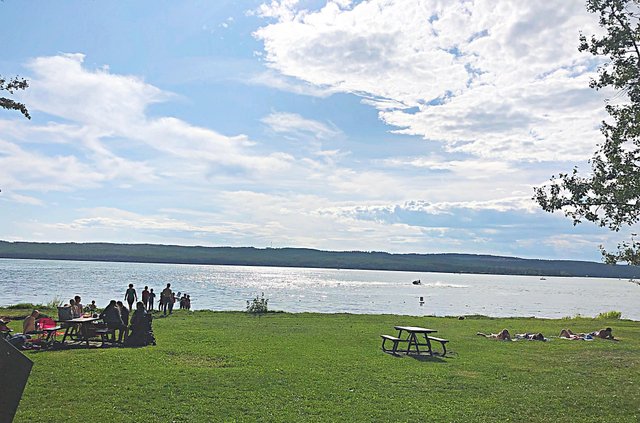 ---
Hi everyone!
How's your weekend going?
I would like to share little bit about my miserable weekend today.
So, I was so excited this morning, since it's a long weekend and my hubby doesn't have to go to work till Tuesday.
We looked up on the weather-man it says supposed to be nice day above +20 degrees and it won't be any rain until tomorrow morning. So we decided to go for a night simple camping at one of the park located about 15 minutes away from our house, it's called Beatton Park.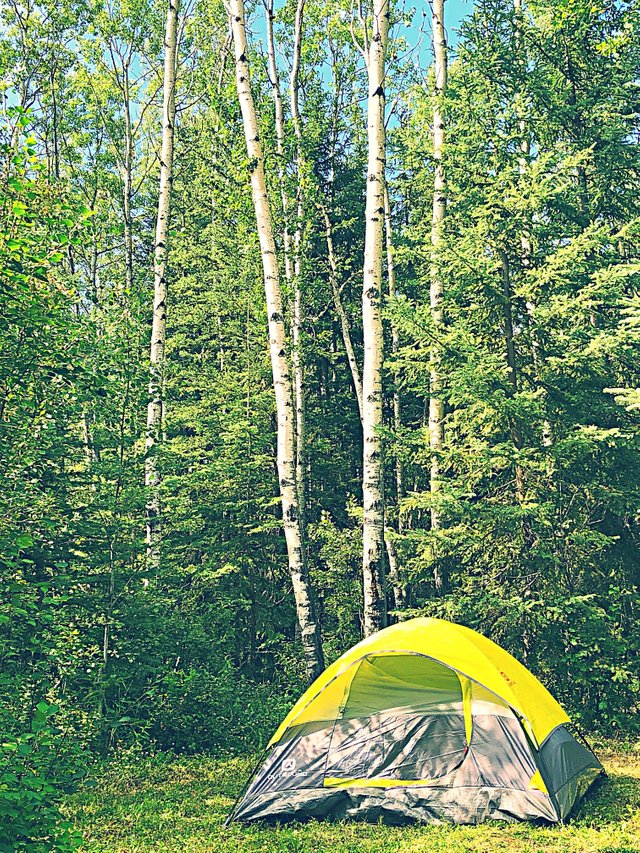 We set our tent ready, it was around 1pm, and we weren't so hungry because we kept eating our snacks while driving on the way to campgrounds.
So we decided to lay down and watching YouTube before we continue to explore the lake area.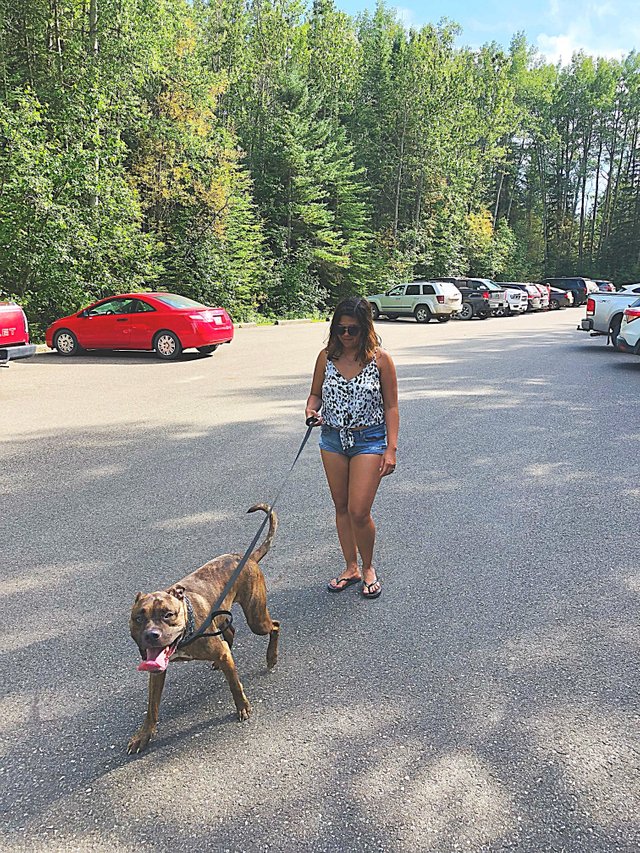 After couple hour, around 4pm we went for walk. Our plan was to go to the lake area, which is like about 10-15 minutes walking from our tent,
When we were about to reach the lake, we realized that we're not allowed to take the pet to the lake, puffft....so I had to walk alone around the lake, and my hubby was waiting for me out of the lake area.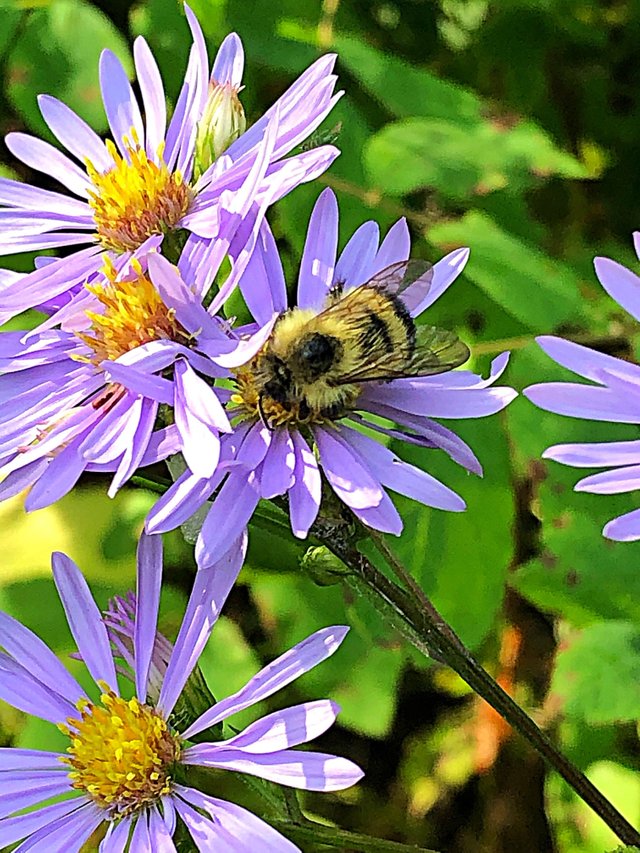 Of course! along the way, I tried to find any pictures to share it on steem.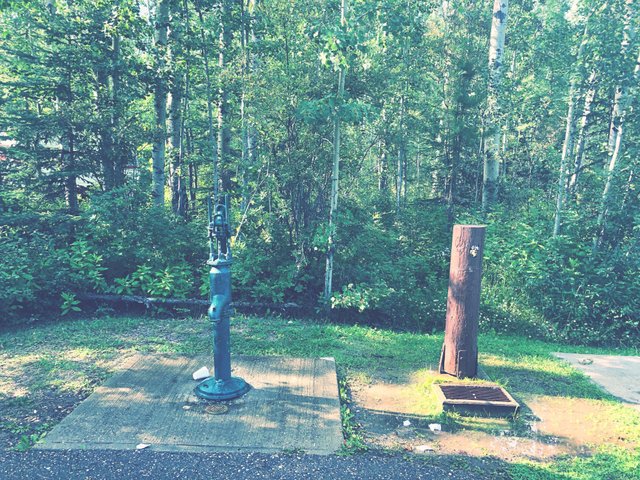 After that, we headed back to our tent. Went to filled up some water for our dog.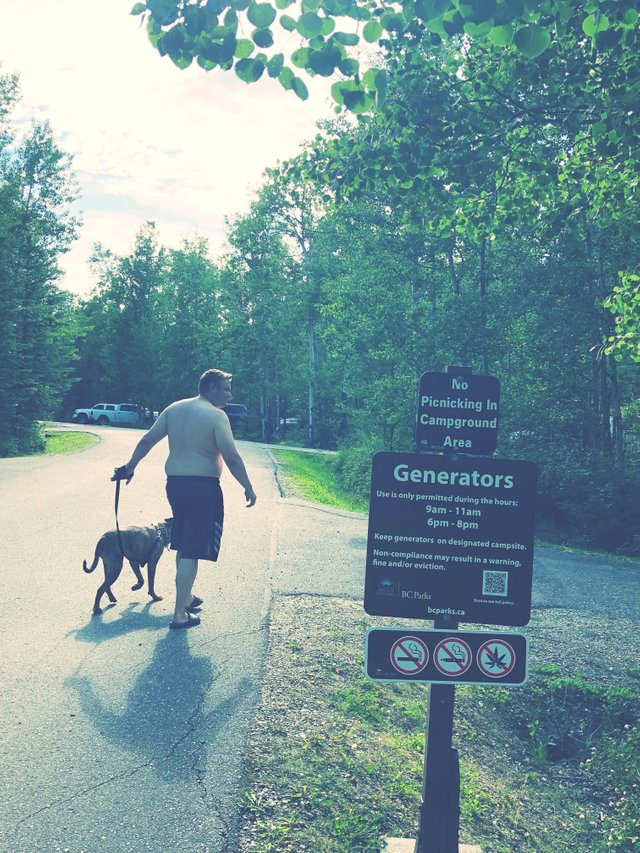 Lol, look at that big white guy 😂🤣
(That's my hubby)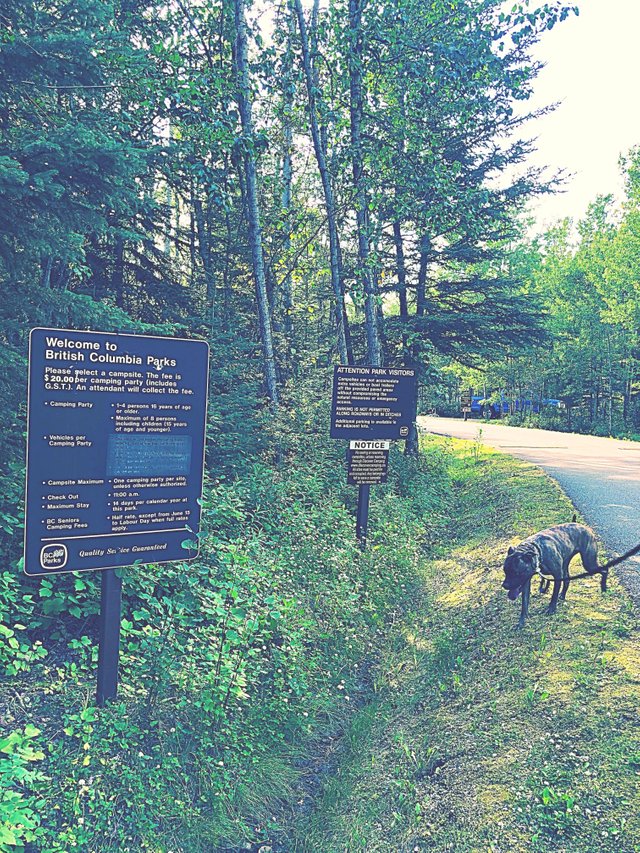 Hmm, little bit suspicious! The sky turned to greys...oh no! Don't tell me is going to rain!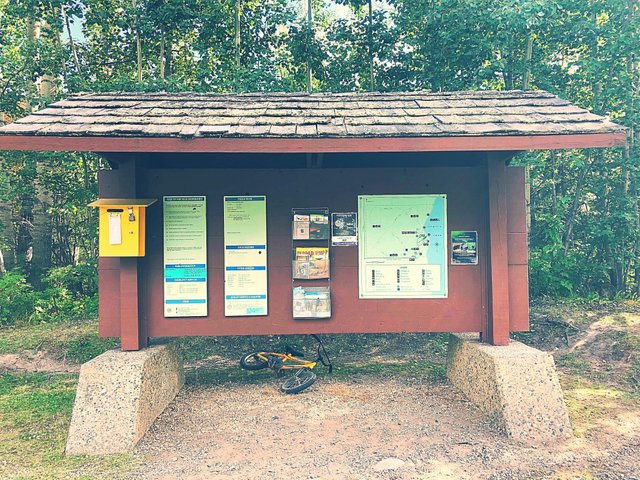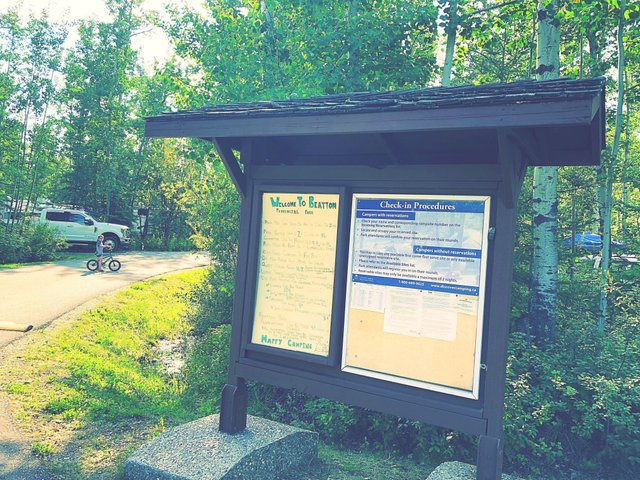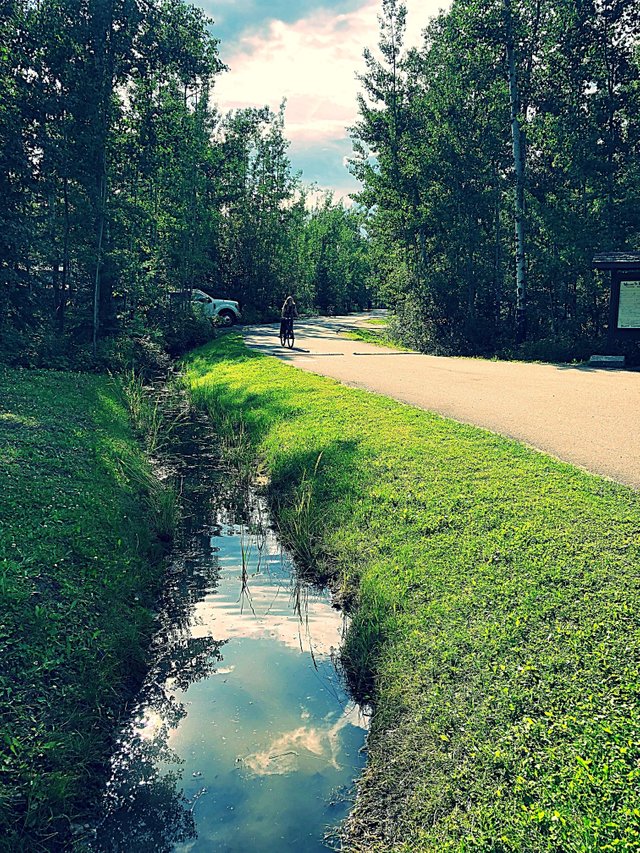 ---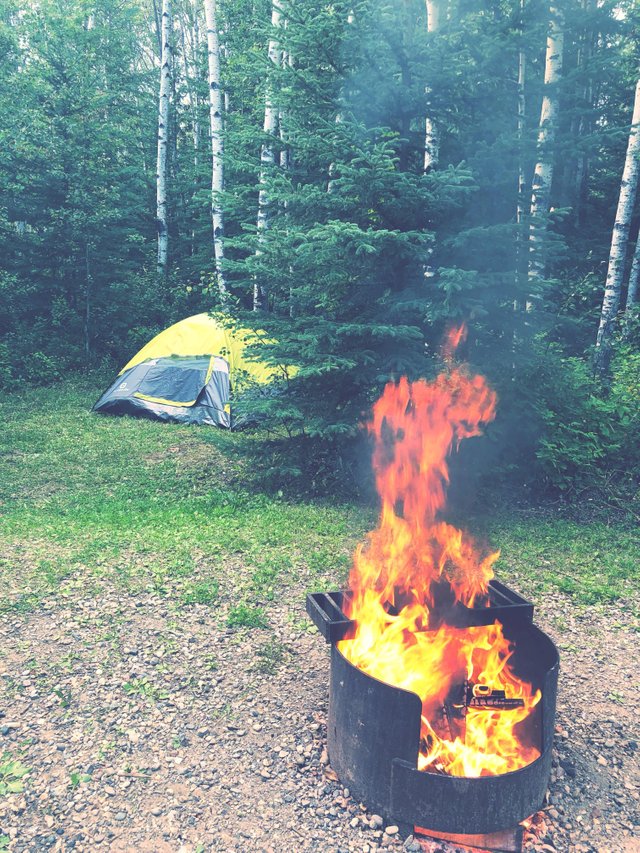 After the walking, we got little hungry. My hubby set the fire to do some barbecue. While I can't wait for the barbecue I was having salad for starters 😂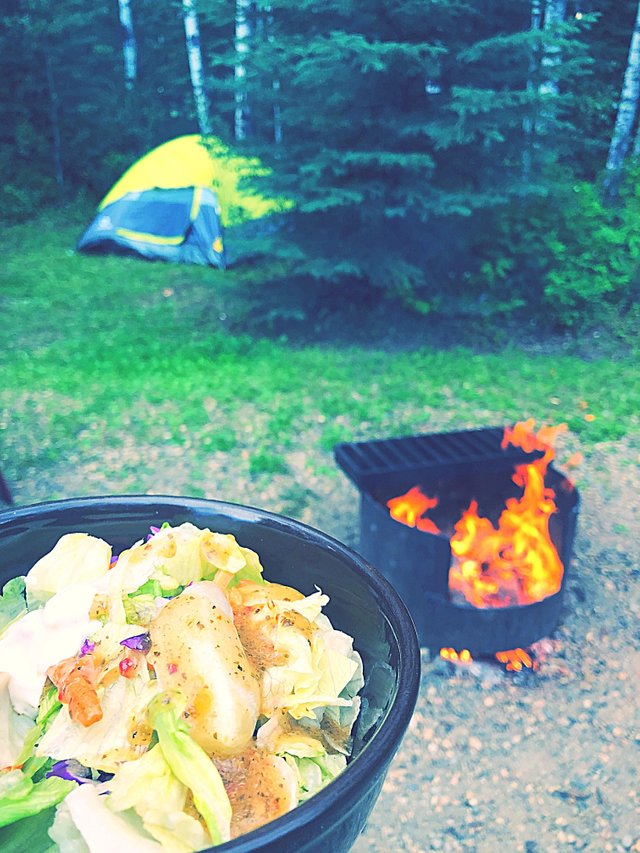 ---
And yeah....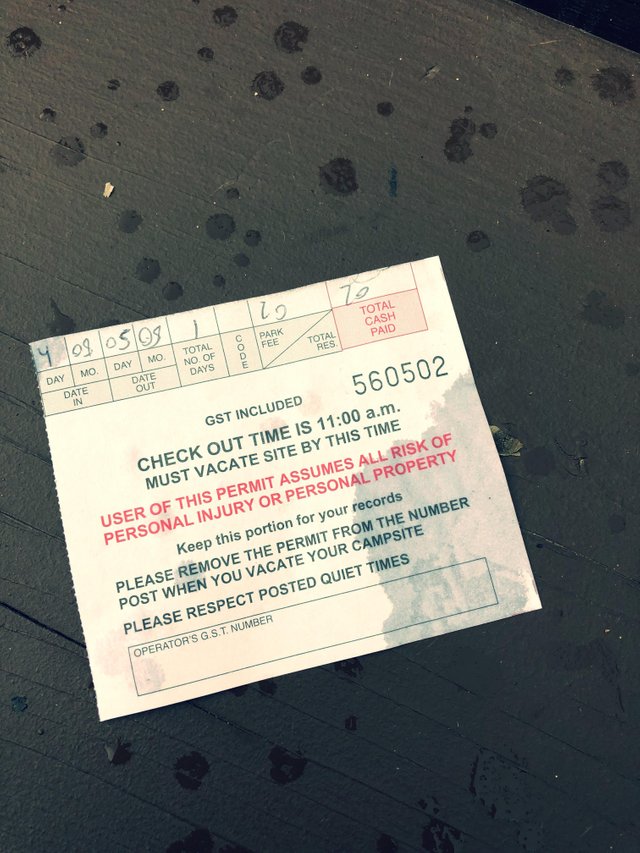 The sky started to showering us!
We were just starting to grilled our hot dog, and the rain getting heavy. We ran in to our tens and fall asleep until about 6pm and the rain haven't stopped.
Really...it turned my mood off, and my hubby checked back the weather-man says is still going to be rain until 10pm and even thundery.
So he suggested to just pack and go home, because we can't even grilled our food. I guess he was just so hungry and grumpy 😂😂
and yeah, around 7pm we already packed our stuffs and GO HOME!
doesn't it sound terrible? Lol it does.
I was so grumpy also, but well..that's the problem if we don't like to camp using camper trailer. For us, camping is has to be in the tent, not a camper. Classic eh...🤣🤣🤣
Oh well, we'll probably try to go for another camping next weekend if the weather is good.
Hopefully 😇
Anyway, thanks for stopping by!
Hope everyone have a nice day, not miserable day like I had.
Xoxo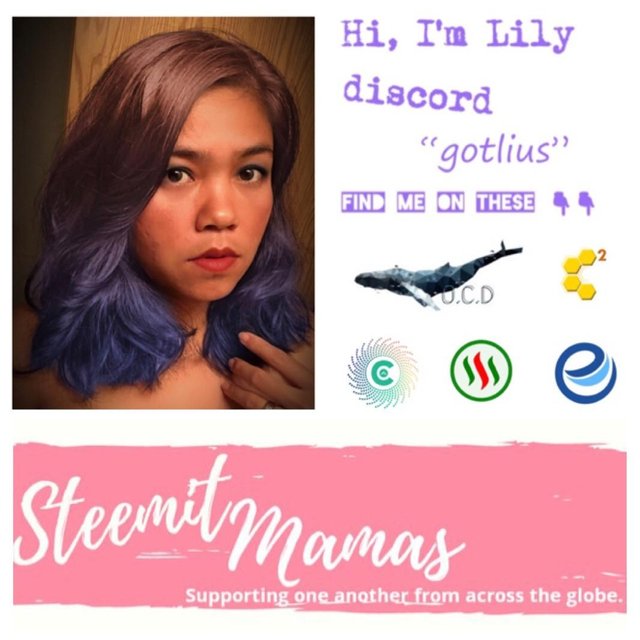 ---