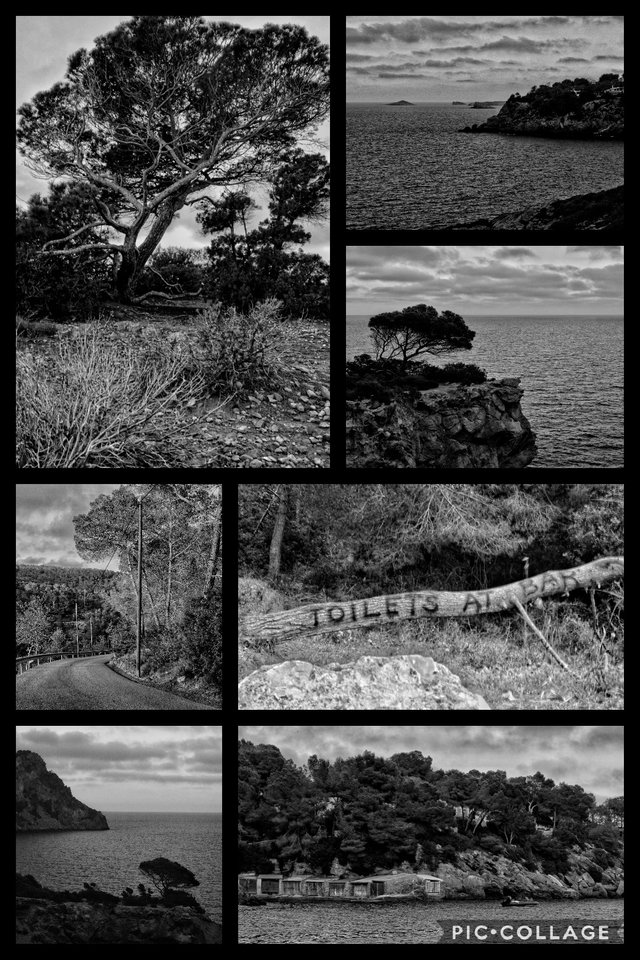 Today's hunt for pictures left me with a big surprise. So I would like to start backwards this time.
I am looking for a secondhand bike to buy here on Ibiza and guess what... I found two broken ones next to the recycling containers today. Isn't it funny, when you're really after something it seems like the universe provides it.
So before founding my treasure I was actually on my way to make some cool pictures again. This time I took a road less traveled and end up on majestic looking cliffs once again.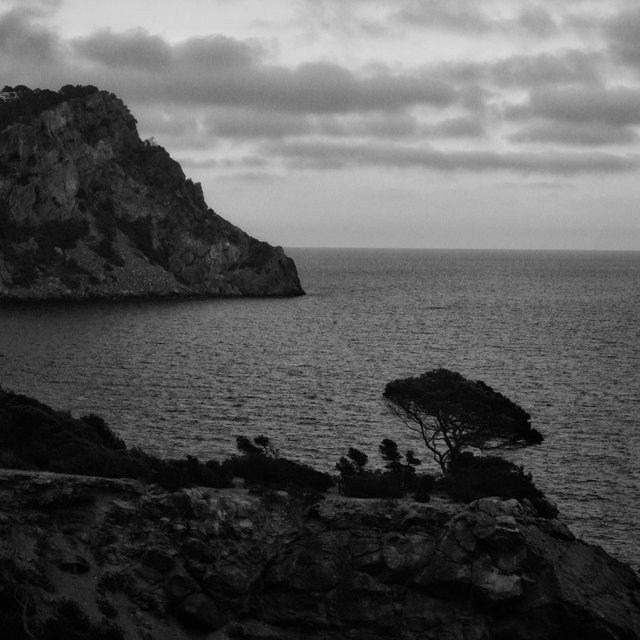 This black and white post effect makes the whole atmosphere so dramatic, it is almost as good as it was for real.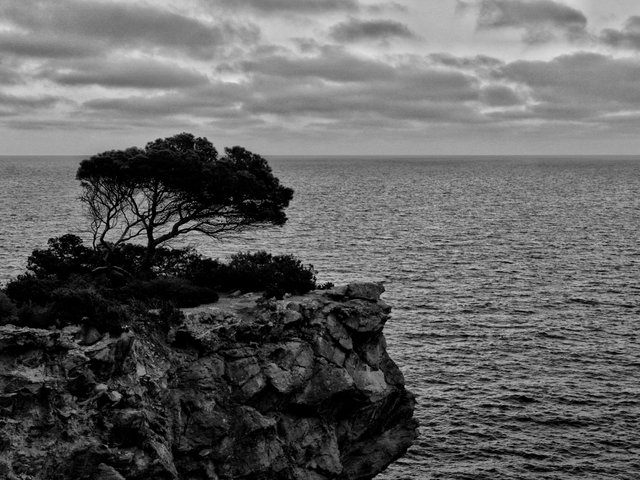 Other side of the view was showing more sights of civilization and fancy hotels once again dominated the scenery.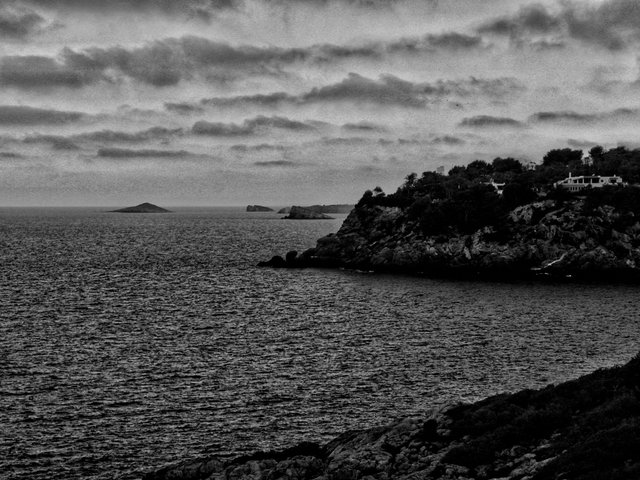 I remember taking this photo already thinking, oh man that cannot be good anymore, the light was really going away fast. But again as we have post-production available, even this photo looks amazing.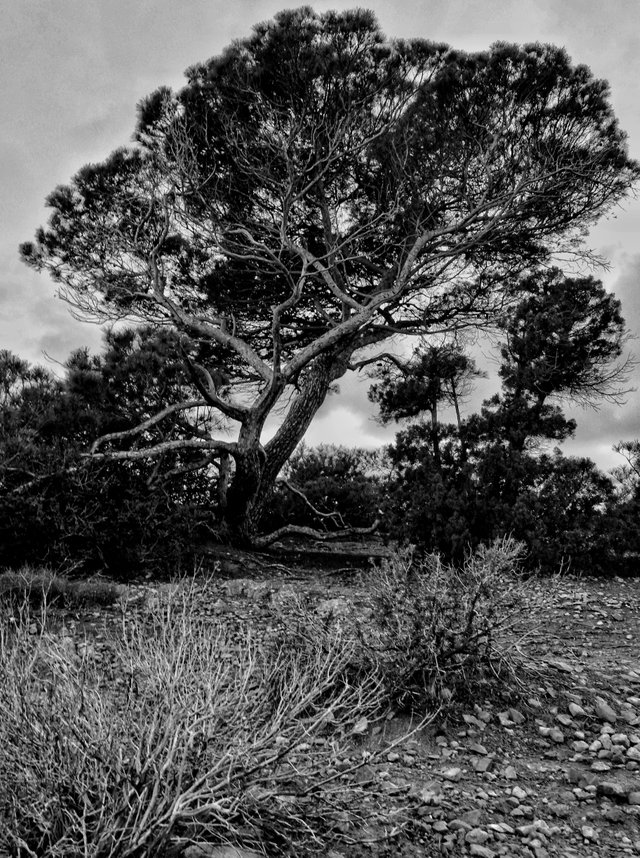 Now I would say on my way back, but as I have started this story backwards I'll just keep it short and say that on my way to the beautiful spot with almost 200° views I stept over a really small private beach.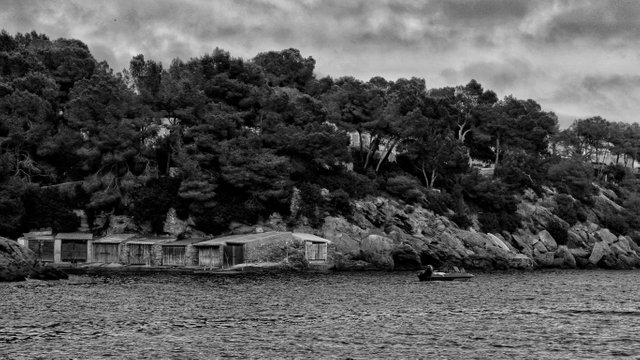 There was a little kiosk there already closed, but I could see they might be busy sometimes as they had to put out signs like this for the public...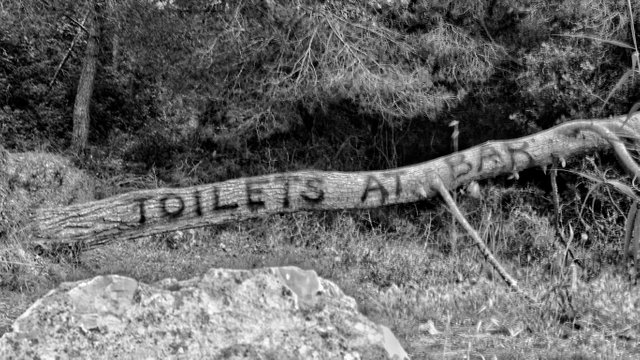 Getting there wasn't an easy task as I don't have a bike yet and my flipflops starting to be worn off. But even the roads around Ibiza are scenic and absolutely stunning.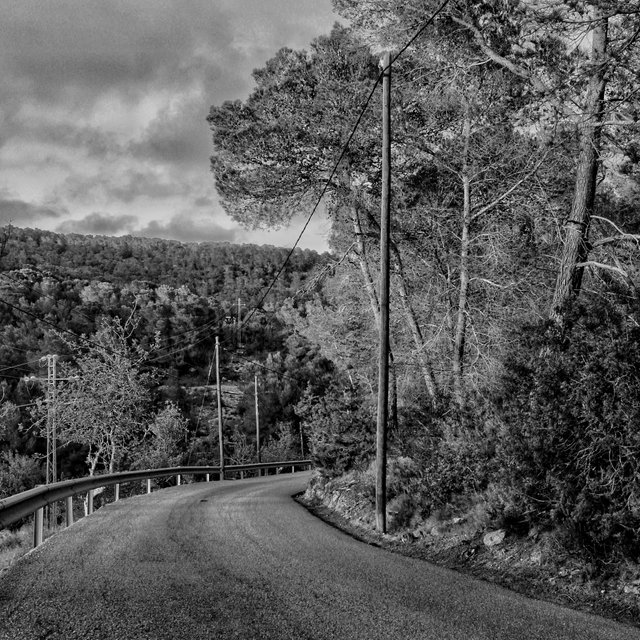 For more interesting content, please visit my profile as every little upvote helps. If you have any thoughts or maybe some suggestions what to do or visit here on Ibiza, let me know down in the comment section.