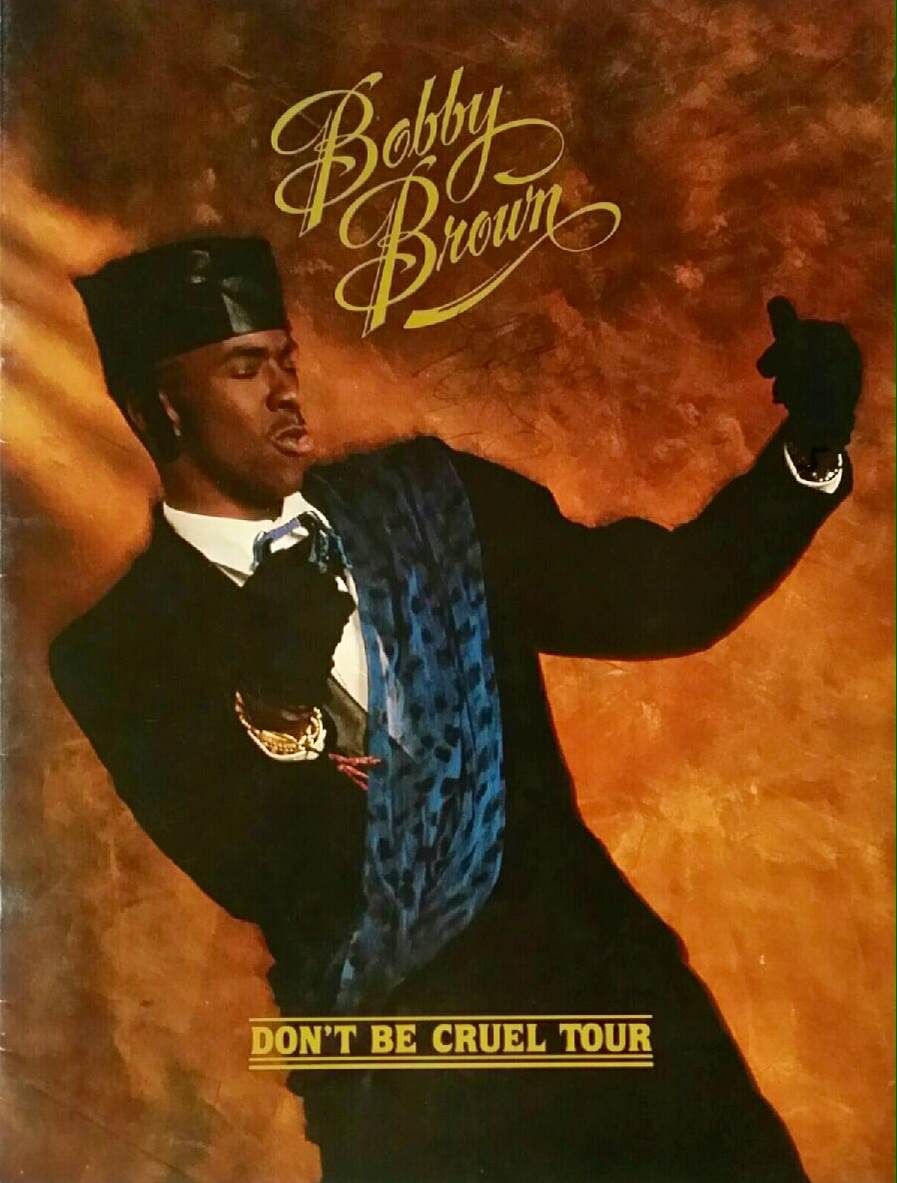 I really, I had planned to tell you how I had met almost the entire Jackson family when I was young and fan. Unfortunately I can not get my hands on the most interesting photos, from my meetings with Katherine Jackson, Jermaine, Tito, Latoya (yes very gorgeous at the time)
I would find them, promised, and I would make a post by the way.
But I had a crunchy story to tell you ...
HOW I MET BOBBY BROWN IN THE 90's , AND ALMOST BROKE MY LEG !!!
I met bobby brown, it was at the dawn of the 90s, bobby brown was betting for the promotion of his album :
"Dance y'a know it"
It was also part of the gostbusters 2 soundtrack and was in full swing.
He was on tour in France to present his "DON'T BE CRUEL TOUR".
He was young handsome, with a crazy talent, a lot of energy, and he had of course not yet met our dear beloved:
Whitney Houston (RIP)
Me and my friends were fan, and had already booked our concert place, it happened the : May 23 1990
The great day arrived, my friends and myself, waiting almost every afternoon in front of this concert hall, to be sure of being in the front row.
After hours of waiting, the door opened ...
We all started to run, in order to make parties of the first to enter the room.
We climbed at full speed a climb, and it was at that moment that I felt my knees doing: CLAK CLAK.
I did not immediately feel pain, and continued my course.
The concert begins, I am at the first, surrounded by groupie who screams, bobby brown enters scene.
He took me 20 minutes to feel a strange sensation in my knees, like the impression that my knees no longer held, and bent in the opposite direction of my joint, very scaring.
I immediately asked for help, to the security staff and finished the concert in the stands.
The concert was incredible, bobby was at the top, his dj killed the turntables, and it was he who made me want to become dj.
I found the official program of the tour, it is a pleasure to let you discover , here it is :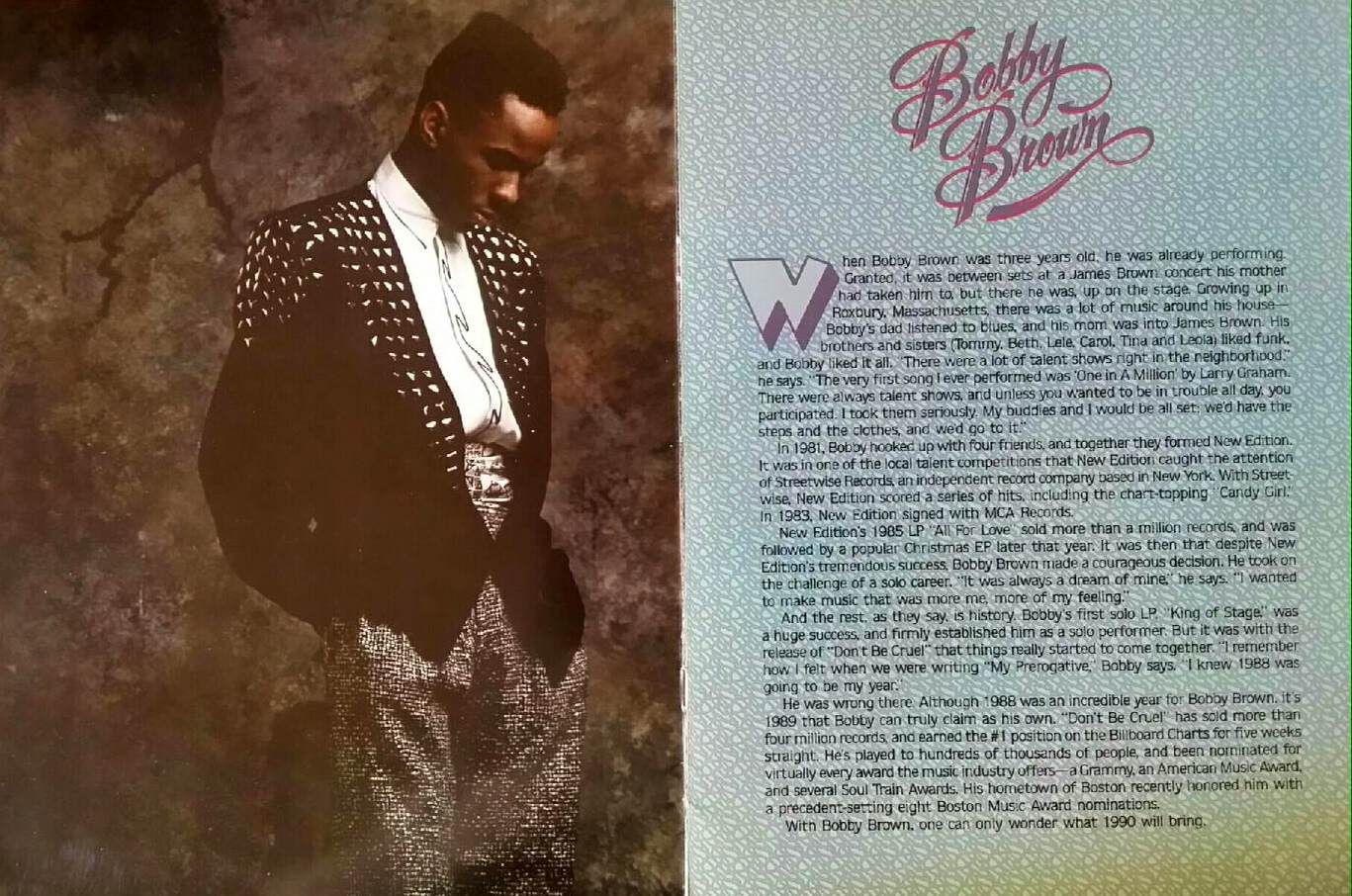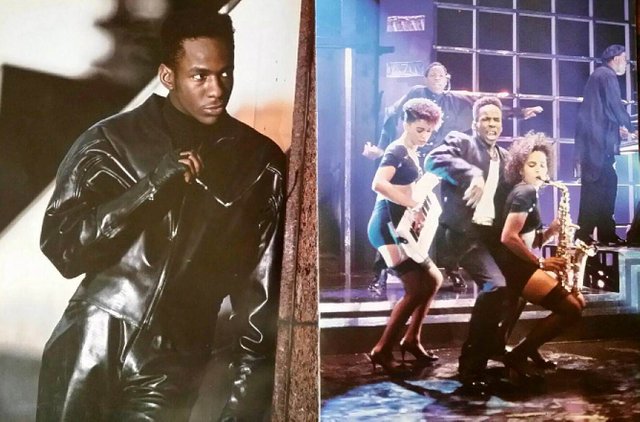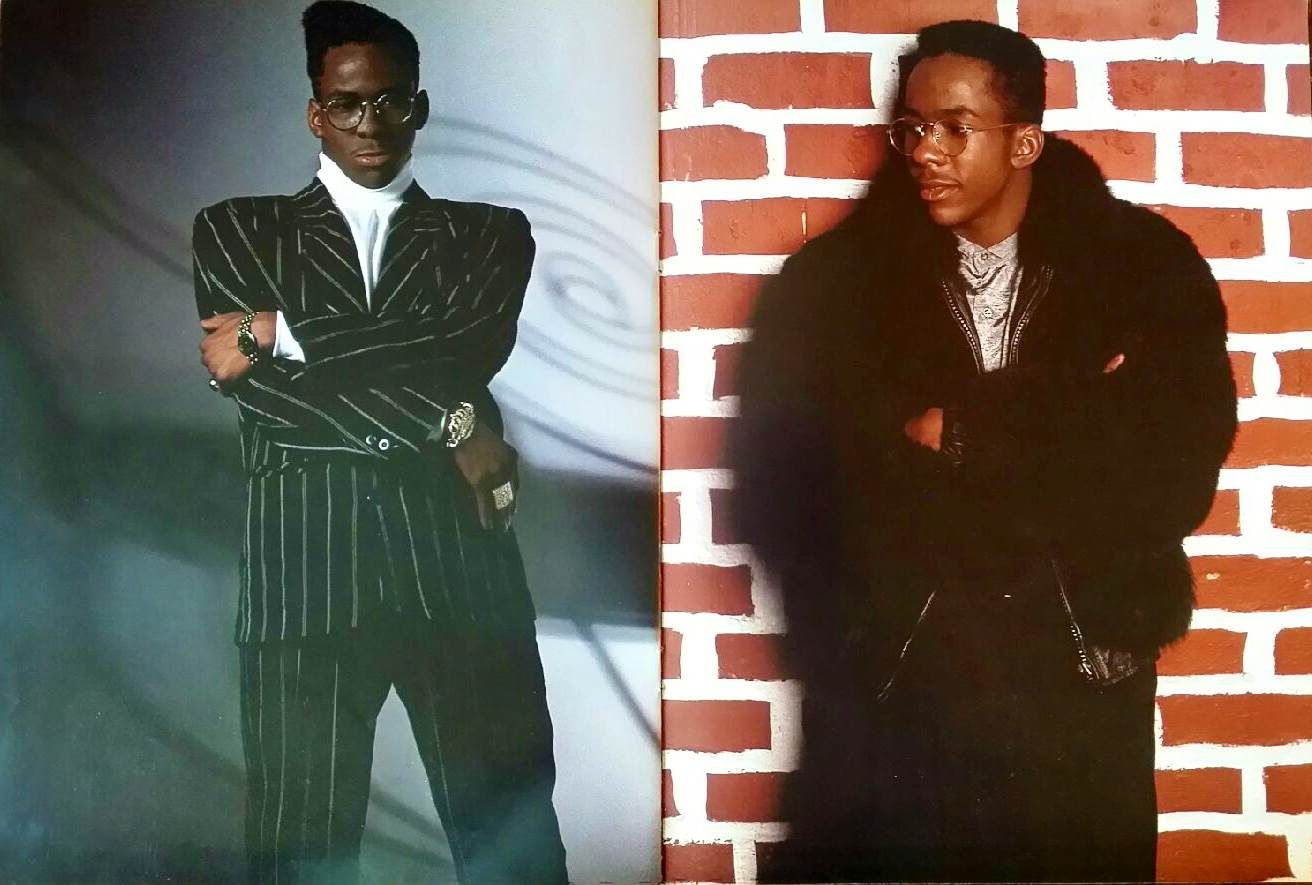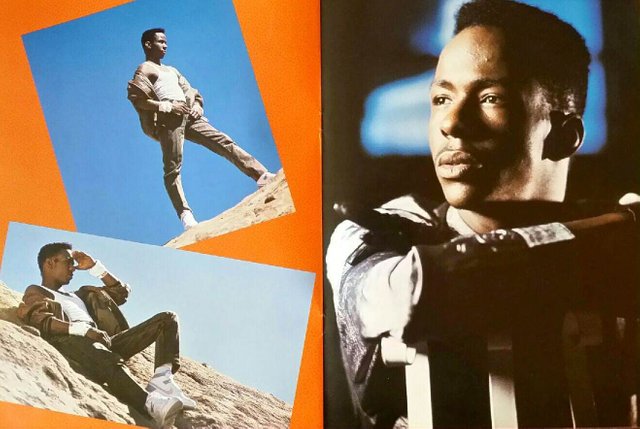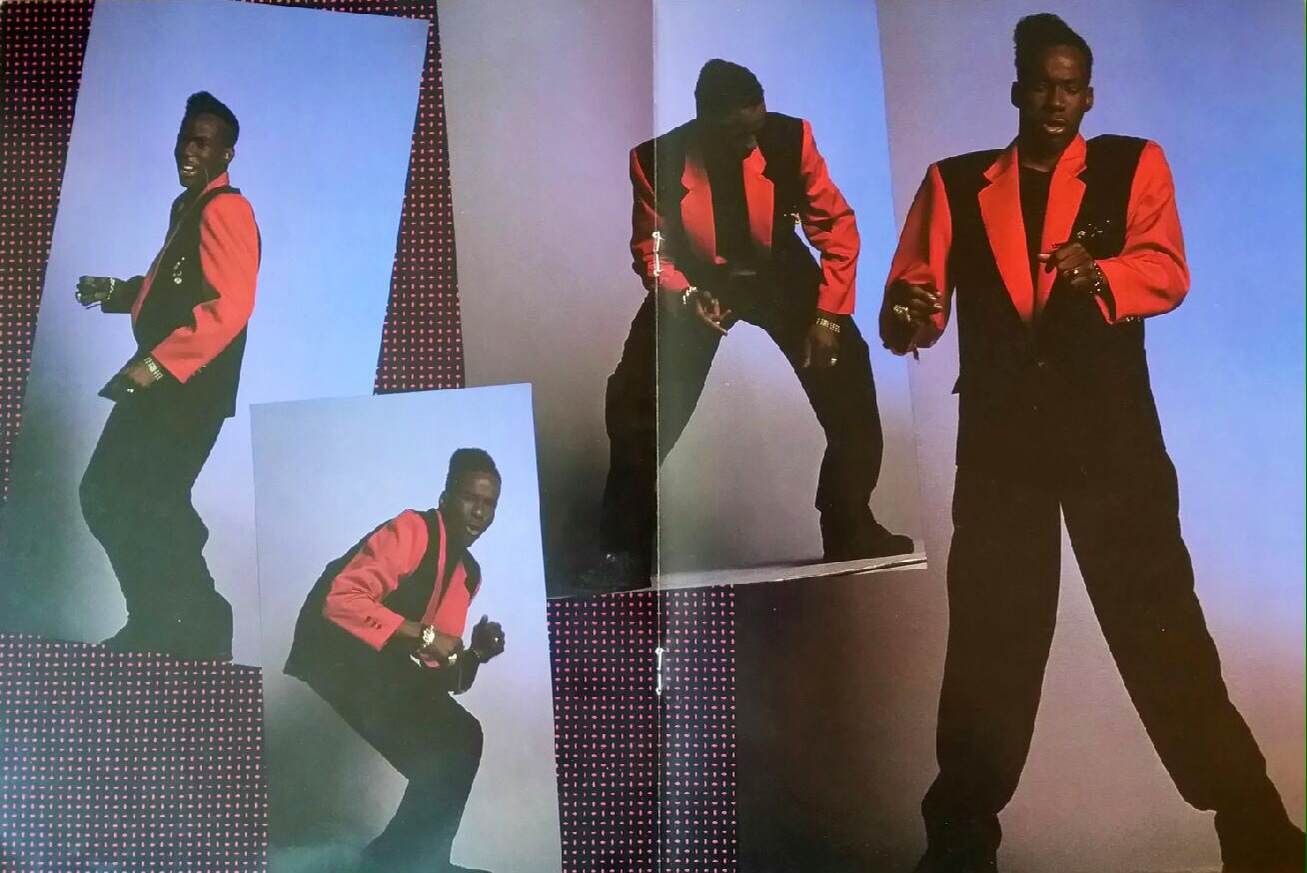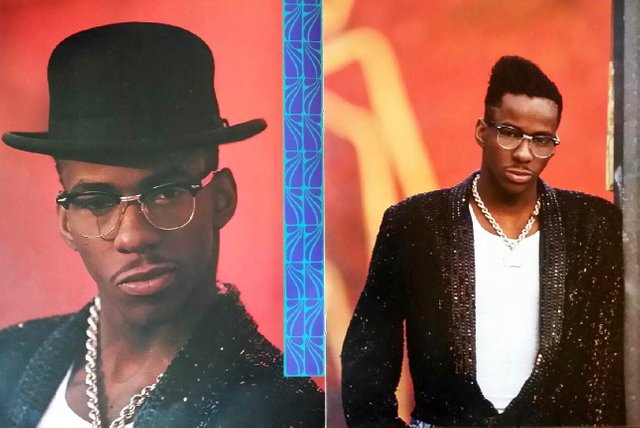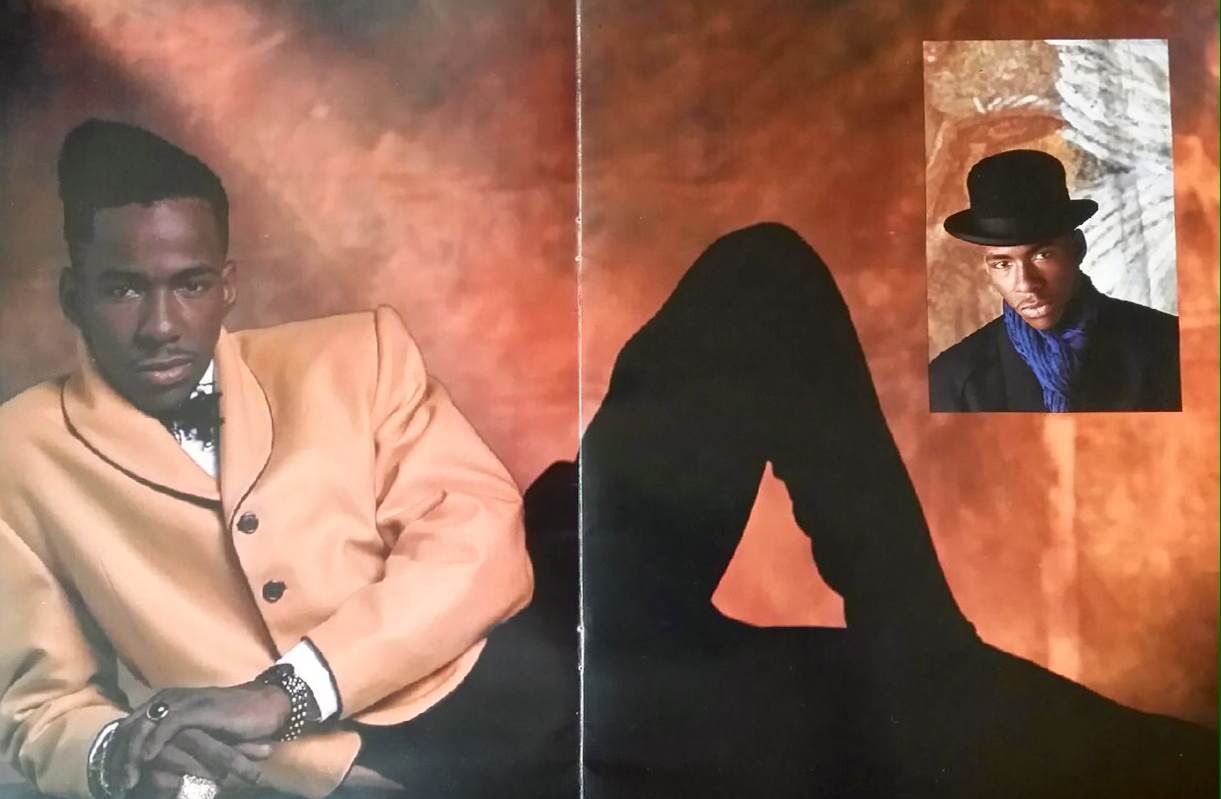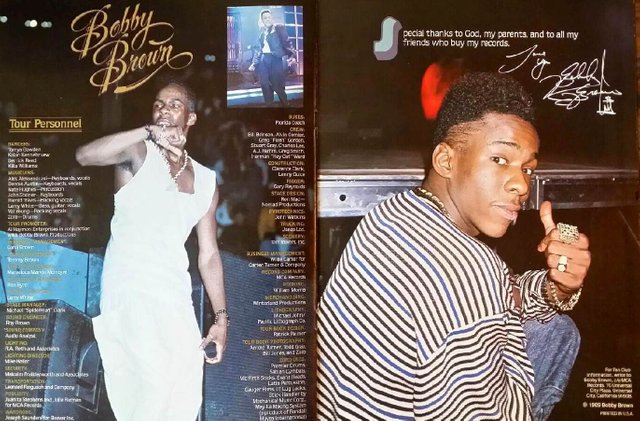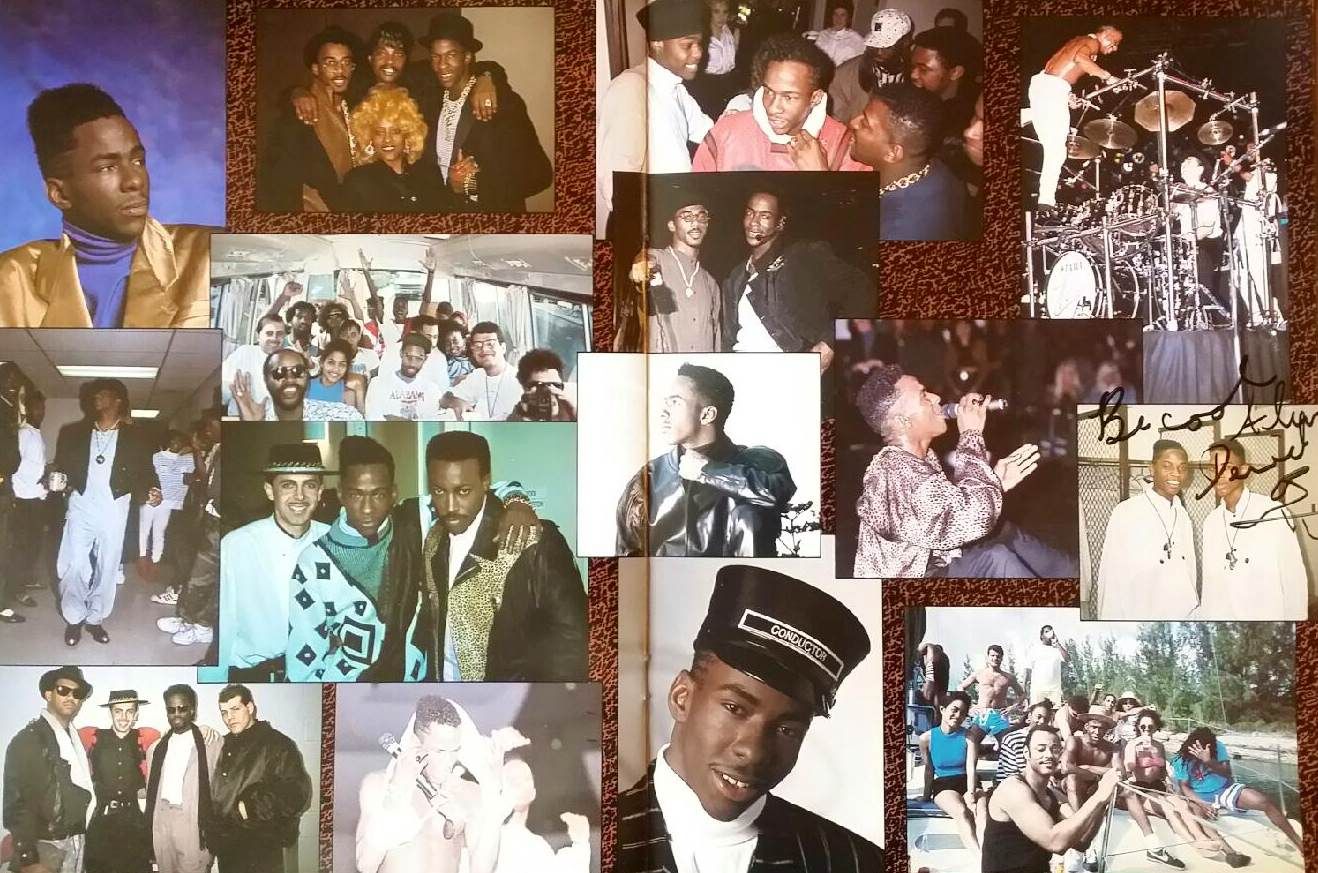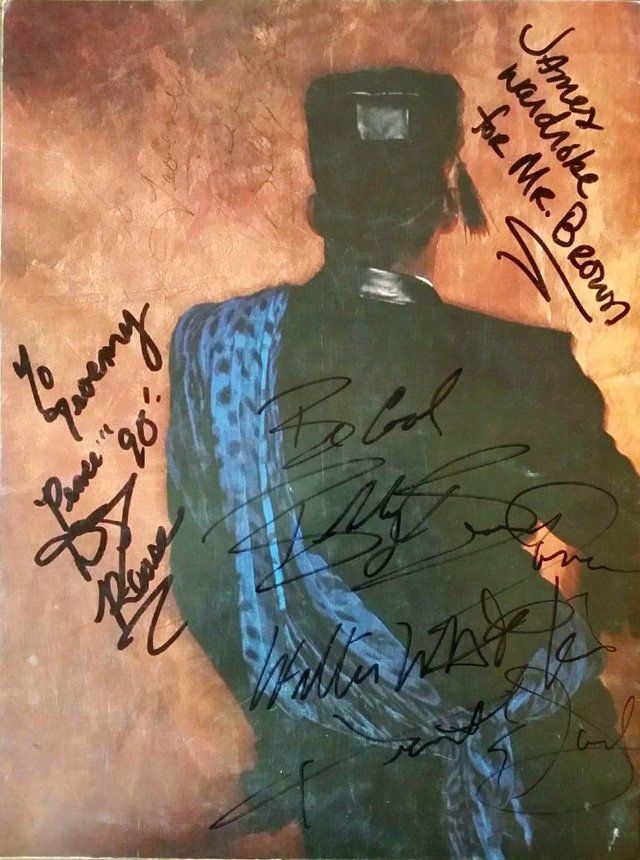 The whole staff signed my program the dancers, bodyguard, dj, and of course Bobby brown in the center of the photo
The concert finished, my friends and I even decided to go very quickly to the hotel Warwick on the fields elysée, in order to succeed to meet bobby brown and get autograph and photos.
My friends was getting ripped off and I started to feel a very strong thief who prevented me from walking properly, yes I had a sprain ...
I am still arriving at the hotel and bobby brown and arrived a few minutes after me, what a luck!
Some fans were already there but I managed to attract his attention, he immediately asked me what had happened to my legs,
I told him that I was hurt at his concert, it was Really sorry and immediately offered to take a great picture of him and me, it was a wonderful and unforgettable moment, ilet you admire this memorable photo and the joy on the face of this kid, that I was...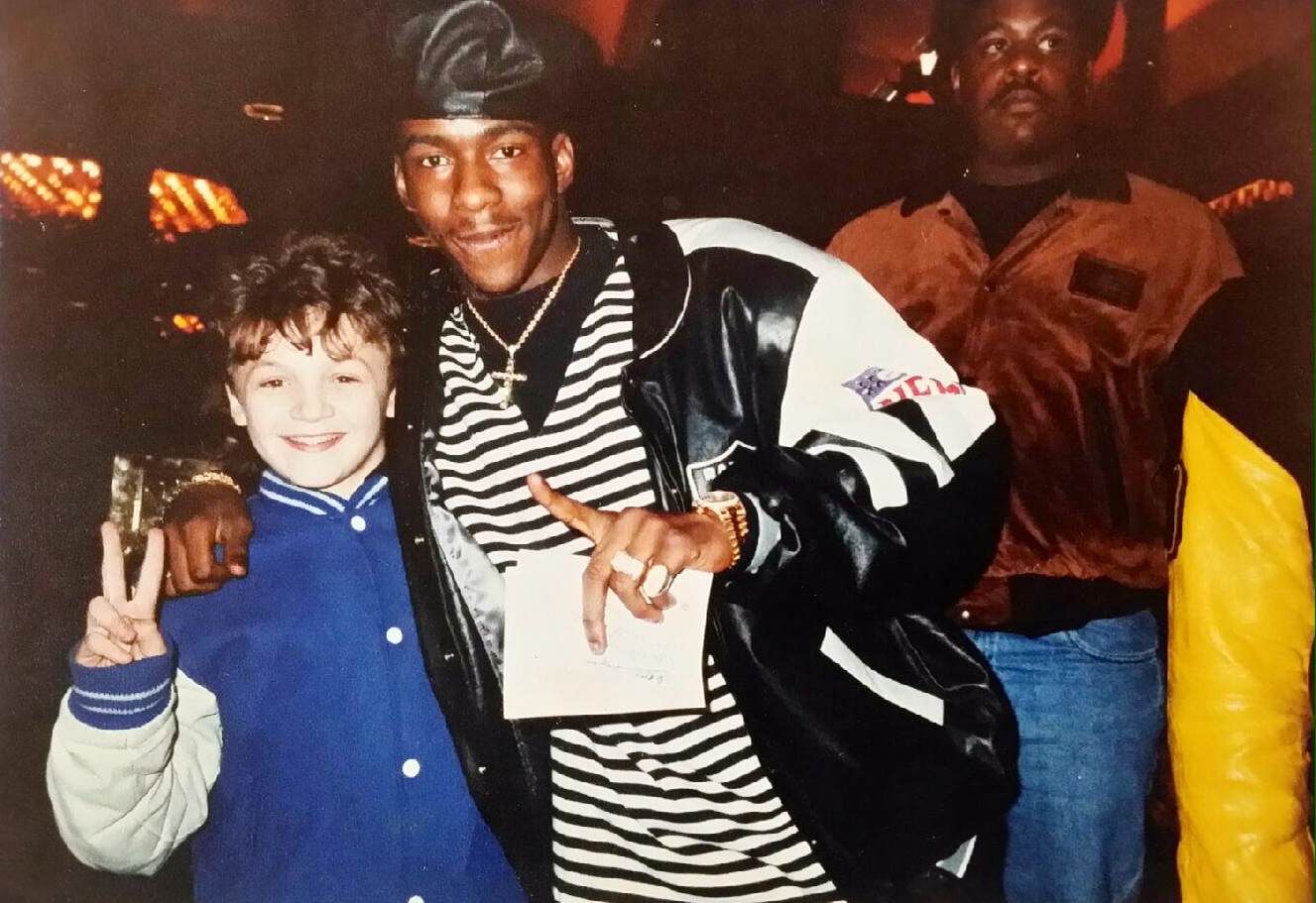 Bobby Brown and me
I hope that it is nice memories and precious photos and documents will please you...
And you know the rules , don't hesitate to comment and upvote...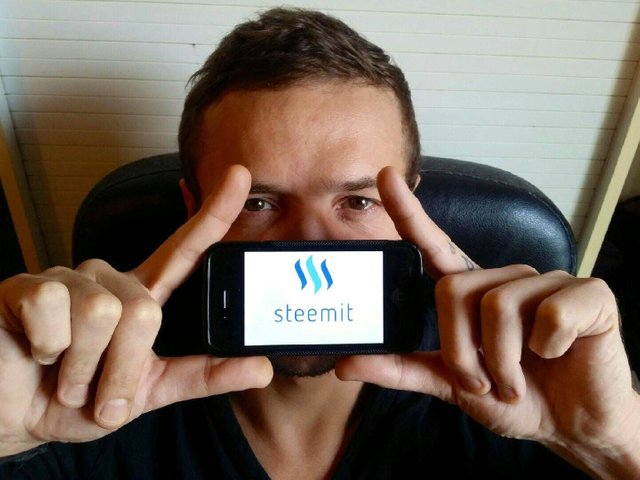 Give me the steem force
LOVE