I love watches and this is by far the coolest thing i've seen in a while! Meet the "Encrypto"-the world's first functional Bitcoin watch made by luxury watchmaker Frank Muller known across the world for creating exquisite timepieces which offer original designs.
Franck Muller seems to have kept the Bitcoin universe while he was designing his new watch. The QR code of Satoshi's Genesis Block address has inspired the design of the dial.
A custom designed B within an emblem of circuitry, while the laser etched public wallet address elegantly sits as a QR code in its polished frame. Customers can customize both the dial and the band of the watch. Some models even include precious metals and diamonds in the dial and frame.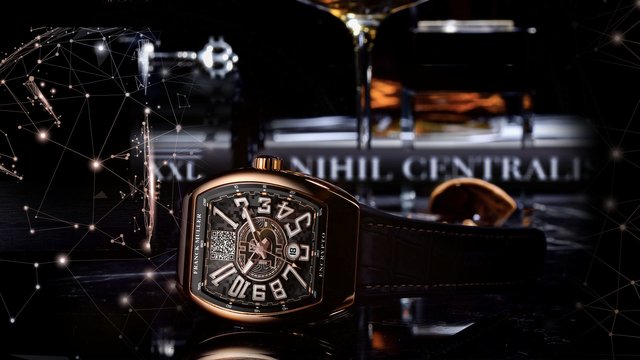 According to their pr: Each timepiece comes as a two piece "Deep Cold Storage" set, with its own unique public address etched on the dial and a sealed USB containing the private key. Users can add their Bitcoin to their wallet or check their balance directly through the dial.
Considering that many people view Bitcoin as the digital gold for millennials this seems like a great choice for crypto enthusiasts who shop in the luxury segment.
The price if you are wondering isn't exactly cheap. If you have purchased your Bitcoin Lambo then this is probably pocket change for you.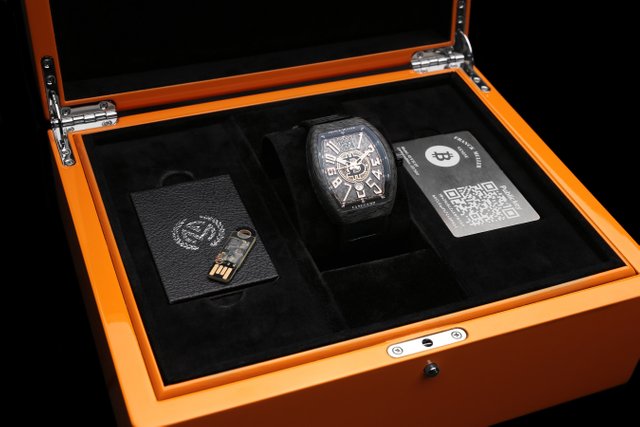 The watch's cold storage wallet uses offline generated, non-deterministic TRNGs (True Random Numbers Generated) that cannot be hacked. The method for storing Bitcoin is quite popular among hodlers and early adopters due to its increased security and peace of mind.
Rather than rely on slips of paper, users can scan the QR code on their watch to check their balance and deposit BTC in their personal safe, or their fully insured deep cold storage vault if they are buying BTC from Regal Assets.
You can find more details about this amazing timepiece on the official website here. I find the watches quite appealing although the prices seem to range from $9800 to upwards of $38000.
There's a mens and ladies collection so there's quite a few options to choose from. I liked the mens collection. Be sure to visit the official site and check out the range. I'm gonna keep dreaming about it until Steem goes to $20. :P
---
If you like my work kindly resteem it to your friends. You may also continue reading my recent posts which might interest you:
---