Happy 2020!
waves
Hiii! So, it's already past midnight in many areas of the world, and it will be midnight here in 2 hours, so here's my New Year's post wishing you all happiness and amazing things in the new year! It's been about 3 months since I last felt inspired to post, and wasn't sure I'd make one before the year's end, but here I am! Can you believe we are heading into the 20's decade already?! It certainly snuck up on me for sure. 2019 was not quite the year I had envisioned, had a few hiccups with my health to say the least, but that's okay because 2020 will make up for that. And I learned a lot this year about healthy eating and healthy living. Also read some amazing books this year. Two of special note I must mention: "The Power of the Subconscious Mind" by Dr. Joseph Murphy, and "The Untethered Soul" by Michael A Singer. Also had some pretty good times with my amazing partner @synrg, a couple road trips, going to his cottage, hiking, camping, climbing, doing fun photoshoots, celebrating both Solstices, walking the dogs, and cooking a lot of amazing Daal. He brings much joy into my life, and always makes me think about things a little more deeply as well. For that, I am grateful. What are you grateful for this year?
I am liking the theme I'm finding in other blogs and vlogs on how 2020 is the year of "2020 vision" - a year to get clear on our vision. How do you interpret this idea/theme? What things are you letting go of this year, and what do you want to manifest in the new year? For the new decade? Do you have any resolutions? I am certainly ready for a change of scenery, whether that be my home location, or just more adventures. I want a year/decade of positivity, peace, joy, fulfillment, dreams coming true, insight, connection, clarity, wisdom, loving energy, amazing adventures, bliss, exultation, good health and vitality. I feel that New Year's Eve is the best time to set intentions because a new year is like a new slate. Just like the new moon, except it only happens every 365 days when the Earth has made it's incredible rotation around the sun again.
Reach for your highest goal, my friends. And keep climbing till you get there.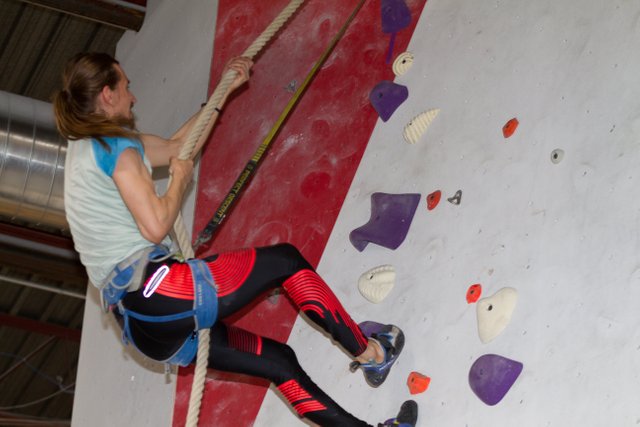 photo is of @synrg
Happy 2020 everyone!!!! Have an amazing celebration! <3