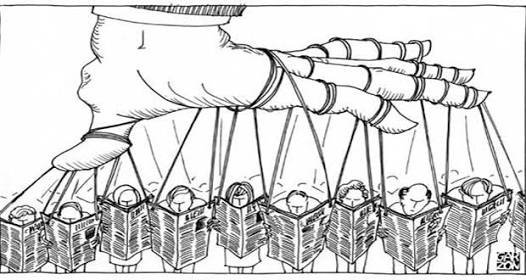 I want to use the Libyan War example to disprove the notion that credibility from generally accepted public opinions is a criteria for the acceptance of their truths over truths subject to facts, the best criteria which in my opinion describes truth.
During the Arab spring amidst growing dissent from a faction of the people, the UN gave NATO approval to establish a 'No fly zone' area and help keep the peace. This quickly shifted to regime change which became the priority of these countries.
According to the champions of the regime change, they were pursuing a "better society for all Libyans where human rights will be respected". That was their truth, and they manage to pass up Gaddafi as an evil dictator to the rest of the World.
Now Gaddafi certainly was no saint, but as at the time the uprising did begin, Libya was the No 1 most prosperous country in Africa from one of the poorest when he took over. So why will he never be seeing as nothing short of an evil villain – because those who wanted regime change had more credibility in the eyes of international observers.
Well we keep seeing the aftermath of the ousting and wonder how different things may have been if facts had been considered thoroughly rather than opinions based on 'credibility'.