Friendly reminder about DKPromoter service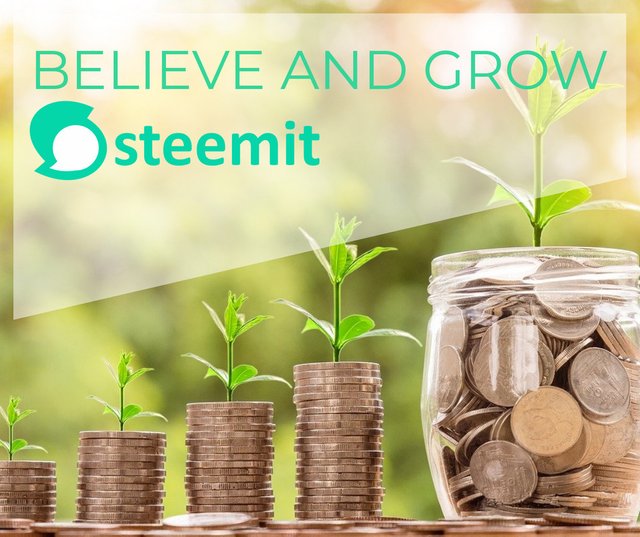 DKPromoter is a service available to Steem users that operates with private investment. The mission is to help users with less visibility to improve the position of their posts as well as to offer a way for users to reward or tip each other.
Although we are not against self-promotion, we prefer the system to be a platform for collaboration and help between users.
What is DKPromoter service for?
To promote publications for visibility.
To tip publications.
What is DKPromoter service not for?
To milk Steem with fraudulent self-publications.
To guarantee a return on investment by buying votes.
For the owner of the service to rip off a couple of Steem from users (seriously, dude; I don't have time for that).
If you want to get a return on investment you can delegate Steem Power to DKPromoter and participate in the daily dividend distribution (80% of the revenue received for advertising publications with votes).
Request for support
The service is fully automated through a bot. The bot receives the reward payments and calculates the value of the votes by reading Oracles to know the current Steem/SBD price.
However the final value of the vote or post payment cannot be guaranteed as it can be affected by issues beyond our control.
If you detect any bug or problem in the system you can open a support ticket by leaving a comment in the affected post.
Try to be polite and respectful. We will reply as soon as we can; be patient.
If you prefer to take the route of fud, insult, accusations of fraud or derogatory comments against the service, you will automatically be blacklisted and will not be able to continue using the service.
How to invest in DKPromoter bot

Get Daily Return by delegating to the bot and earn a passive income on your spare SP while helping the Steem Community

500 SP
1000 SP
2000 SP
5000 SP
10000 SP
20000 SP
How to promote content
Send at least 0.1 Steem or SBD to @dkpromoter with the link to the post you want to promote in the memo.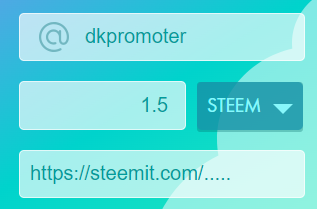 Min mana voting power: 85%
The value of the vote may vary from time to time depending on the total number of votes your post receives and the value and reputation of those votes.
This service is provided by @marcosdk Witness