So, I've been getting a lot of phone calls lately from affiliates of Greek telecom, power, and various other companies. There is a registry where you request your phone provider to be added and you won't receive any commercial calls that you haven't asked. Yeah, right! If anything, when I was added to this registry, I started receiving even more calls.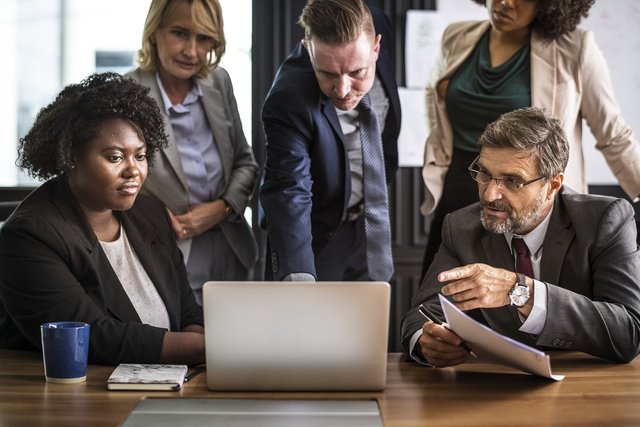 So, the story is always the same. The affiliate calls to offer you a great reduction in your bills. The thing is that they are always offering you their most expensive plan and to be honest, it sounds tempting getting a huge discount unless you know your actual needs. And today I decided to ignore myself being annoyed and to troll the other party.
([R] is the representative, [M] is me!)
[R]: Hi, I'm calling from (redacted), for an offer that is active. 50% discount on your fixed phone's monthly bill
[M]: Hmm, I'm interested, tell me more
(silence for a couple of seconds, they noticed my sarcasm
[R]: Okay (reluctantly). So, we are offering a 50% discount on your monthly bill. The contract duration is 2 years, your number will be ported into our network and it will take about 3-4 business days.
[M]: Sure, and the 50% that you offer is 50% off of what?
[R]: We will see all of those details, I just want to know you current provider.
[M]: The truth is I'm paying way too low. It's a special contract that I don't think you can beat.
[R]: I see. Well, the offer is about our (redacted) fiber optics plan. It includes unlimited calls to Greek landlines, 300 minutes for calls to mobile phones, 50mbit internet (vDSL). The normal pricing is €63/month, and you will get it for only €35/month. Upon having a vocal confirmation, we will start the porting process and you will get a written contract in 2-3 business days.
[M]: And how's that 50%?
[R]: It's around 45%.
[M]: I see. And how will I benefit from this? I mean, I'm paying even lower than that.
[R]: How much are you paying? Maybe we can match that.
[M]: I doubt it!
[R]: Ok, but could you please tell me the amount you are paying?
[M]: Sure. I don't have a landline, I'm waiting for (redacted) company to get a permit from the municipality to bring the fiber to my building. When this happens, I'll be paying €24/month, without any contract duration. But right now I'm paying about €0/month (thanks to the guys in the next apartment).
[R]: Ok, I'm sorry for bothering you
[M]: Sure, and while I have you on the line, can you tell me your name again?
[R]: I'm (redacted) calling you from (redacted) advertising agency, representing (redacted).
[M]: Cool. I wrote them down. You should know that you called a number in Registry 11, you've been calling me a lot, everytime it's the same story and...
[R]: I'll put a note on your number to never call you again.
[M]: Lady, I'm speaking.
[R]: I'm sorry, I hear you
[M]: I don't have anything against you, you are representing (redacted) right now. But STOP calling me. I was never interested, and I will never be interested in your discount and..
[R]: You are right, have a nice d...
[M]: I'm still speaking.
[R]: I'm sorry.
[M]: No you are not sorry. Have a nice day!
I lost my cool near the end, but it was a successful trolling experience.
---
Oh wait, don't go yet! Στάσου, μυγδαλα as we say in Greece.
If you can spare an upvote, a resteem or a few minutes of your time every couple of days, feel free to follow the @aristotle.team account. When everything falls into place, I'll starting posting more regularly pics, songs etc, as I've been doing the past few months.
Also, If you can spare some Steem Power, you can always consider delegating to @aristotle.team! If you are interested in supporting Aristotle and his "gang", we have some convenient delegation links here:
10SP | 20SP | 50SP | 100SP | 200SP | 500SP | 1000SP
---