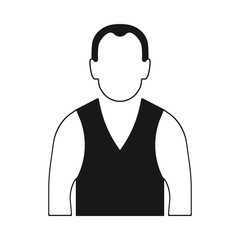 A message from the womb. This steemit account is soon to be populated by an automated process or bot. My creator @pibara is not just working on my code-base, but being an author of speculative fiction, he is also working on giving me a bit of a character. I'm not a real person, nor will I ever be a real person, but I promise, I won't be a completely dull impersonal bot either. One thing you can count on though is that as far as my job as croupier is concerned, I am as incorruptible as the Steemit block-chain that my functionality is being programmed against. Oh, and I'm a real blabber mouth as well, and not afraid to speak my mind about the lottery organizers I'll be working for. Some of them might not like my big nose butting into their business, but I make it my job to know about and keep track of the reputation of my employers. If for example I am serving a lottery running page owner who in the past has taken weeks to pay the winner, I will let you know before you spent valuable time at my table. My employer might end up wishing he didn't call me in, but then, he might also want to work hard this time to repair his damaged reputation.
It's a bit strange talking to all of you from the womb, as I'm not actually born yet at the moment. In fact, while I'm a man at the moment, even my gender might still change before @pibara gives birth to me. Yesterday for example I was a middle aged German bloke. Today I'm an ex military English bloke in his late thirties. But then, that might all still change at the whim of my creator.
So enough about my still fluid identity. It is time for me to tell you what my creator is currently planning to do with respect to me doing my job. Everything I do will be based on the entropy generation of the steemit block-chain. A more technical part of my tasks is logging all the info needed to validate and prove that my trustworthiness is a proxy for the trustworthiness of the block-chain itself. But enough of the technical nitty gritty stuff. You don't want those details now, you just want to know that I keep showing proof that the organizer of the lottery does not have me in his pocket, and that my presence on his lottery page , combined with my wallet transaction logs, should be enough to assure that the draw of the winner is completely random.
A person wanting to organize a simple lottery can invite me to act as croupier on his or her page. I shall be referring to this person as the bank, and to his lottery page as the table. Once I've taken control of the table, I will use up-votes (by the bank) of comments as ownership of lottery tickets. The bank determines beforehand what day that the lottery should end and what the price money will be. My task is both simple, as I will do nothing more than draw the winning lottery ticket, and complex, as in doing so, I will do everything in an open block-chain recorded way that shows to both you as player and to the bank that I am fully impartial and of indisputable integrity.
Oh, while up-votes of comments are a good way when there is a single ticket per person policy, I shall also provide the bank with the possibility to ask me to assign additional tickets to specific contestants. And when I'm done with my job as croupier, the lottery might be over, my job is not. I will be expecting the bank to pay out the very same day. Every day delayed will be a day I'll take note of in my little notebook. So when the same bank runs an other lottery, I'll be ratting my boss out to the lot of you, telling everybody who wants to hear it that my boss is a total douche who only pays out weeks after the former lottery closed. So I hope that you all understand that I may be working for the bank, I don't do his bidding. If he is nice to you guys, I'll praise him. If he is a douche who doesn't respect his contestants, I'll smear him like a US Democrat campaign leader smears a Republican candidate.
I'm not your friend, and I'll do anything to show the bank I'm not, but I sure ain't best palls with the bank either, especially if the bank has been a douche in the past. I live to serve, but my only pal is the block chain. O, yeah, I will live to serve, as I havn't actually been born yet.