Even though I've been posting fairly actively for the past months, I still find it bit hard to start for some reason. I don't know why exactly – perhaps because every time it is a small jump into the unknown, since I don't have any formulas, and don't want any.
But with my job, I am now at a point where routine is starting to kick in and the whole process of sorting is starting to feel bit more effortless by day compared to the beginning where everything felt clunky and slightly awkward. Now muscle memory is starting to kick in. I've adapted physically too, since my knees don't ache anymore after standing for hours – a problem I used to have.
It is actually rather pleasant to have a routine, and it doesn't even feel that dull, even though it is the same formula day after day. Sounds much like a nightmare, especially for a guy like me (if you know me at all)? Well, there's a lot more contributing to the "dullness" of a job, it seems to me, than the actual content of it. I would argue that the context – workplace and environment – actually make the biggest difference. Think about it: if you have some kick ass dude to dig through 10 km of granite with, you'll probably end up coming back even though the content of the job sounds like, well, not fun. It is a bit of the same in the job I have. Well, there are no "phenomenal people" there, so to speak, but everyone has been at least alright in my book, which I think could be phenomenal itself, since among the dozens of people there, I've yet to encounter a real asshole there. I'm quite happy being able to be a mailman, because based on the descriptions of my friends from working in warehouses, it could be that I've managed to pull the longer end of the stick when it comes to entry-level jobs in logistics – being at the last link of a logistical process, it makes it more humane, instead of moving things around according to instructions of a machine and not seeing any other human during the day (I've heard this is possible).
Contrary to the job, writing still seems to be a mystery for me. I used to do some actual well constructed posts, but nowadays not so much. The most interesting use case for it though is probably for self-expression. I don't even know how to describe it, but whatever I wrote in yesterday's post. I guess they are something like cryptic moments, as they are something triggered by the current sentiment, but which I feel like fragmenting and refining to a new form. Hiding much? Perhaps, but I would like to think it is part of a process. Not sure what type, but as long as stuff comes out, something probably happens.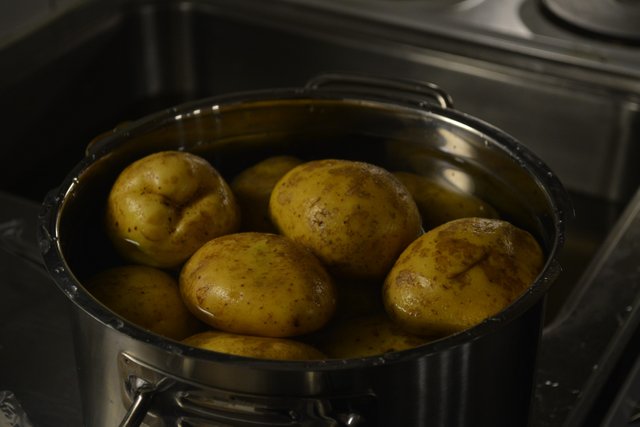 Here's just a completely unrelated picture of potatoes, because I cannot think straight about anything else. Oh, the title too... why do I have to come up with that every time? Well I guess you need something to click on...