Good Morning to all, as we see how South Africa losing 3 games in row, suddenly people talk about their legendary batsman AB De Villiers who took retirement in last year may but just get to know that in actuality he wants to play World Cup and some controversy going on with that topic so let discuss in details below.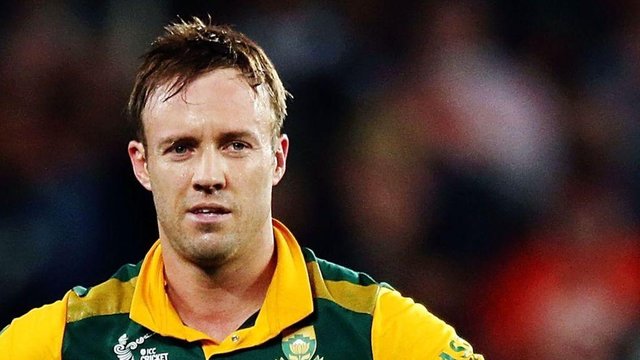 Image Source
We all know about AB De Villiers that he is one of the best batsmen in the world of Cricket who scored fastest 50 and 100 in ODI cricket. in last week, AB said he wanted to play the World Cup but selector didn't select him in the team and also lots of questions came to South Africa related to AB after losing 3 matches. South Africa still not able to win a single match from four they played and thus this topic becomes so hot all over the world because AB has lots of follower in all over the world and they all wants him to play the world cup.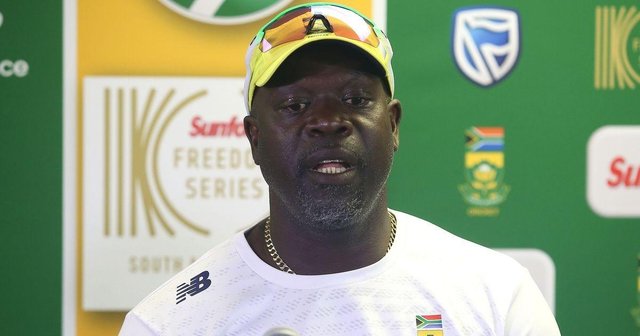 Image Source</center?

Ottis Gibbson who is the coach of South African's Cricket team said very well and true thing about this topic that if AB wanted to play this Wolrd Cup then there is no doubt he would definitely here because he is a great player and no one can drop him from the team but for it, its very late because during selection match, AB didn't tell that he will play matches and will available for selection after his retirement. Gibbson also said that it's his bad decision to retire from international cricket just before of World Cup because he is that player who can help to win the big trophy but he made his mind at that time to retirement.

we all want to see AB to play again in World Cup after announced his retirement and not AB but his all fans are more excited to see him world cup which coach Gibbson said but AB call him just before election day that picks him for World Cup as he wants to play but Gibbson said no its not possible because its against rules and laws as not available for selected matches as well as also retire so its not possible. I am also with Gibbson and its true because it's unfair with other team players as they doing their best for selecting world cup so I agree with Gibbson.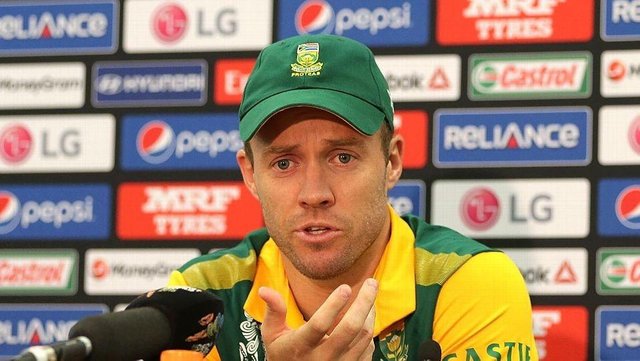 Image Source
While AB De Villiers took retirement suddenly after IPL in May 2018, their board explained to him that its too early as next year is world cup at that time AB said his body is giving an answer and there are lots of young players who deserve to be in place of him so he decided to retire early. all cricket fans shocked at that time because no one felt that he become older or effect on his performance but still, he decided and at that time board and most of the people said its a bad decision but it's his own decision so no one can do with it. AB has called Faf Du Plessis too for playing in the World Cup but he also said its too late for him.
Gibbson also said that when we played well before World Cup with same players with 8 win from last 10 ODI at that time no ones have talked about AB and now suddenly because of 3 consecutive loss. before all players did their job so well and just because of three losses people are starting to pointing them is not a good thing. do not let down moral of the current team because AB is not in the squad so he can't do anything but this players will definitely show their talent and why they have chosen in the team so let them do their work and please stop this topic here.
I have also posted this blog in scorum and here is its link :- Suddenly Controversy in South Africa team with AB De Villiers World Cup selection