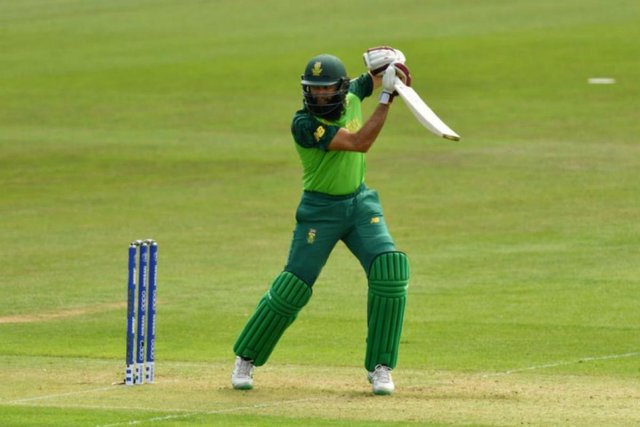 Image Source
Good Morning to all, it been some washout game for teams during a warm-up match but one player who gets his form back and he is Hashim Amla so it's a huge thing for South Africa that he back in form so let discuss more him in details below.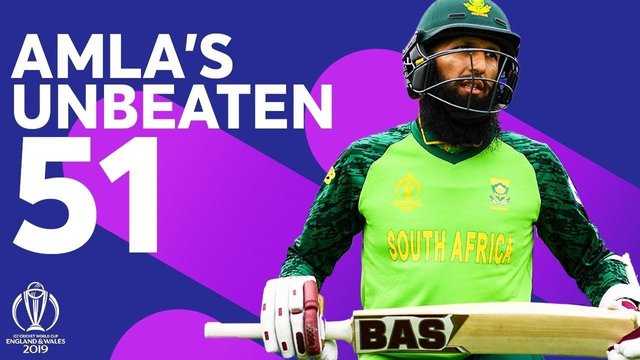 Image Source
Hashim Amla is the most experienced player in recent South African team and very talented batsmen as he is the best opener for his team too. Hashim Amla was not in good form since a long time and its a good sign that he back in form because he is an important player in the recent team because most new players in the team so its good thing for him too that he back in form. we all know how important player he is but in the last 2 years he made only one century and a couple of the fifties which not suites him.
Image Source
Hashim Amla is a cool player and never react like other players but he is a very important and key player and he broke mostly a record of Virat Kohli for ream fastest runs in ODI which very fewer people know. Hashim Amla batting style is very different and plays with techniques which make him a more classy player. He is a good player of spin and its also a huge advantage for South Africa because South African team not play well against the spinner. Hashim Amla has improved his batting style very well compare to his past because he playing more abrasively and use footwork and thus Amla able to score runs with good strike rates.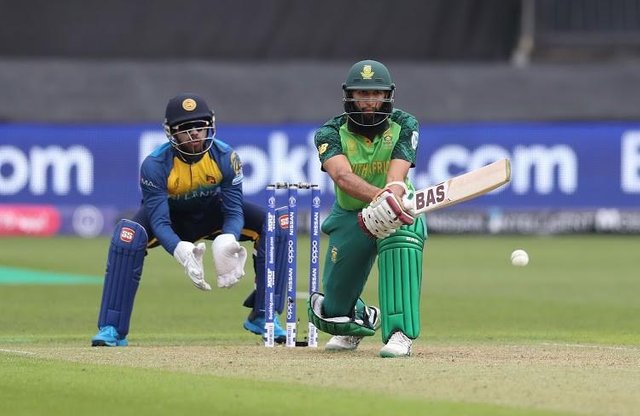 Image Source
Hashim Amla loves to play in England as his record is very good and he also scored triple hundred in a test match against Englad too so he loves to enjoy batting here. in a warm-up match against Sri Lanka and West Indies, he played very beautifully and scored the fifties which show his class. he was injured and in-out for some series so he not able to play a lot of cricket before World Cup and thus this both game definitely helps him a lot for upcoming games so its good to see him back in form before starting the world cup.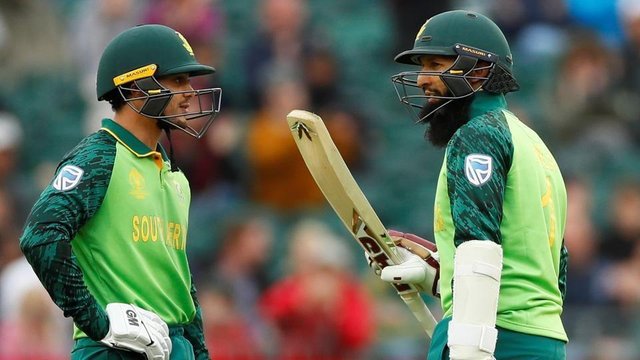 Image Source
South Africa most of depend on De Kock and Du Plessis for their batting as they are only in good form so in that case its great thing that Amla back into the form because he can play according to the situation and give support to the team by not throwing wickets which help them to score big total so if Amla keeps continue his form then it will be a great thing for South Africa and it may help them to win first World Cup but its still to far so let see hows Amla's form for all matches.
I have also posted this blog in scorum and here is its link :- Hashim Amla back in form after playing well in both Warm-up matches