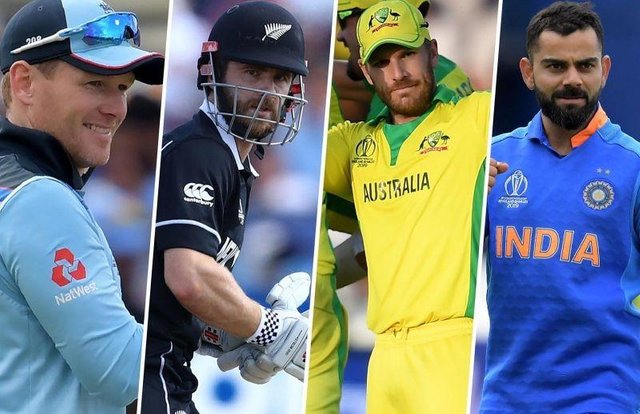 image Source
Hello to all my dearest and cheerest friends, ICC cricket World Cup has got their two finalists and now both are waiting for Sunday to play a final match so let see how they won semi-final match and how they excited for final.
First Semi-Final:- India vs New Zealand
Image Source
when first semi-final was played at that time most of the people thought that India will definitely win this match because they are in tremendous form and New Zealand didn't win their last of 3 matches so its a pressure match for them. there was also bad weather and thus one of inning played on next day because of heavy rain in the evening. New made 239 runs which looks very low score but who knew it was enough to stop India from entering them to final. New Zealand won that match very easily by 18 runs and got their second consecutive ticket of final in the world cup.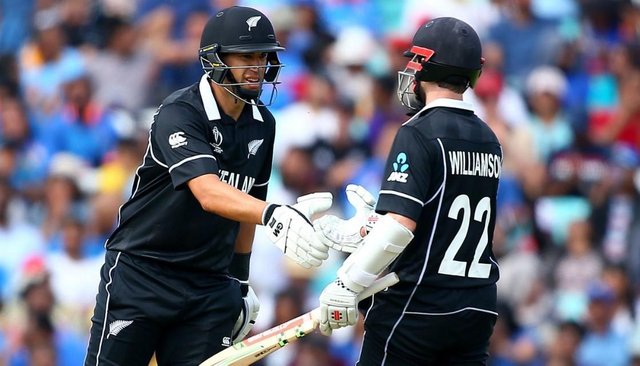 Image Source
New Zealand didn't get a good start as they lose wicket early but their captain Williamson played very gentlemen inning and build a good partnership first with Nicholls and then with Taylor. Williamson and Taylor both are senior player of their team and once again they help their team to win the match. India didn't get a good start as they lost first 3 wickets early on just 5 runs(Rohit, Kohli, Rahul). India lost 6 for 92 and the game was pretty much one side since New Zealand kept taking wickets. Jadeja plays one great knock in between it but it did not help much so India all-out on 221 runs and New Zealand beat India once again after the warm-up match.
Image Source
People saying that match turning point was Dhoni's Run Out but according to me Jadeja' wicket was a turning point because Dhoni once again didn't try to play a big shot and keep defensive so even he did not run-out, I don't think he can score 30 runs in 11 balls. Jadeja lost his wicket because he knew he has to keep hitting because from other ends there is only single or dot balls come so he lost his wicket and thus game over for India there. there is also bad captaincy there as didn't Send Dhoni early when really need to stand on the wicket where the ball is seaming and turning but Kohli thought Pandya and Karthik or Pant is a good option before his and this they throw their wicket easily. India was well in a game where need 42 runs in 24 balls with 4 wickets in hand but then they lost Jadeja and hope too.
2nd Semi-Final:- England v/s Australia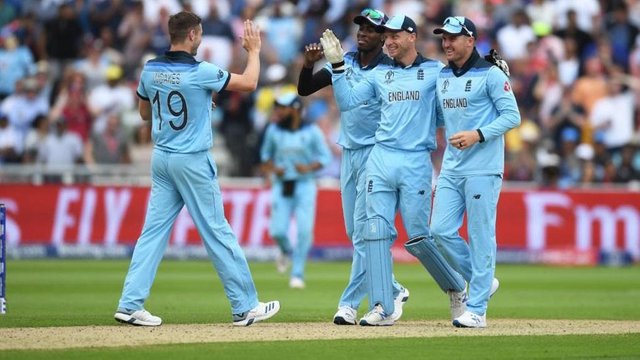 Image Source
Yesterday match was also pretty one side which also no one thought, although England was favorite to win this match but no one thought that what easily they won it. Australia took to bat first and hit four on the very first ball of the match and I thought its look good for batting and Australia will make a big score but after that over they lost their wickets early and same like India, they also lost their main player very early and their team in big trouble. Finch was out on the very first ball of Archer and Warner was out on 11 by Woakes. handscomb who replaced for Khawaja also out early and they were 14 for 3 and Carey came to bat early as he is a mature and in form player.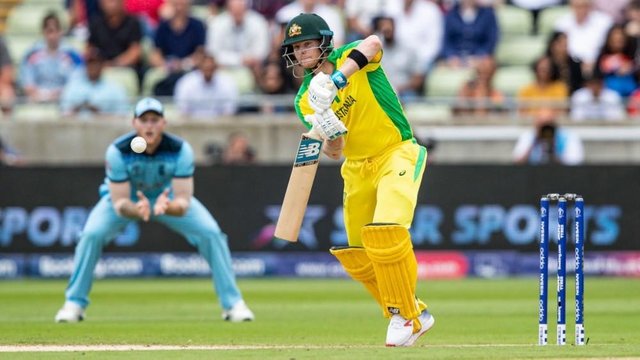 Image Source
Alex Carey and Steven Smith played well and they made 100 runs partnership so its look like they are back on track as scoring at good run rate after losing 3 early wickets but Alex Carey was out in Adil Rashid bowl why trying to hit six over midwicket but caught on boundary and thus once again they start to lose wicket. one side Smith playing his inning but from other side, batsmen came and gone. at last one brilliant throw of Butler which was direct hit between two legs of Smith run-out Smith and Australia hope to end with him. Australia loses their last three wickets in just 5-6 runs and all out on 223 runs. Adil Rashid and Chris Woakes took 3 wickets each.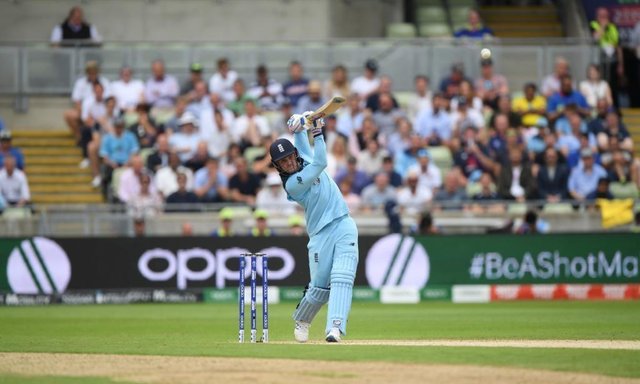 Image Source
England started to chase this small target in their aggressive style which they love to play. Jason Roy was aggressive once again and once again their opening pair rocking with a bang as they made 124 runs partnership and made the game pretty much in their favor. Jason Roy was out on 85 which was not out in actually but due to no review, he has no other choice and leaves the field. he did some argument with umpire and he was fined 30 % match fees too but not much worry as he will play in final at lord which is England first Final in the last 27 years. England won the match because they played for what they know and that is a great sign and very much favorite for Win this World Cup.
I have also posted this blog in scorum and here is its link :- Cricket World Cup 2019 Semi-Final matches Review