I already have way too much going on in my life that just needs to be finished up and taken off my plate. Yet, suddenly, as I also have the yearly 2-week visit from the in-laws thrown into the mix, I have decided to try learning the guitar again.
I have an old-ish book and dvd that I got one of the other thousand times I've picked up the guitar...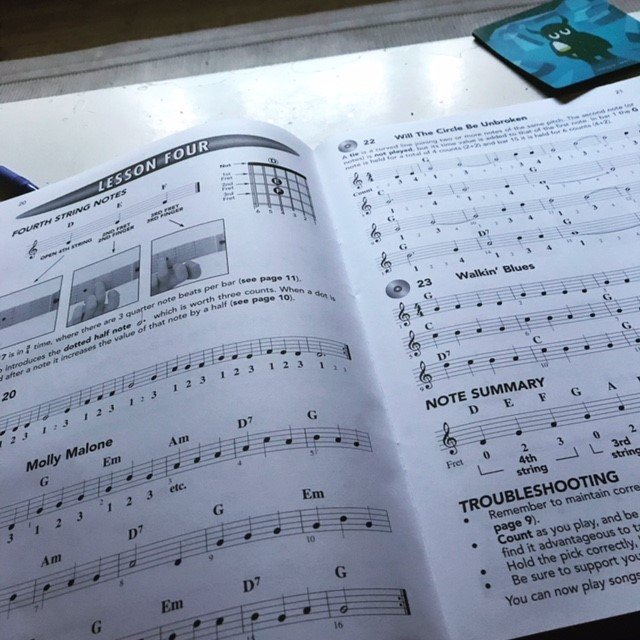 ...and hubby's classical guitar that he got for his bar mitzvah (seen here with the most functioning of my 3 clarinets)...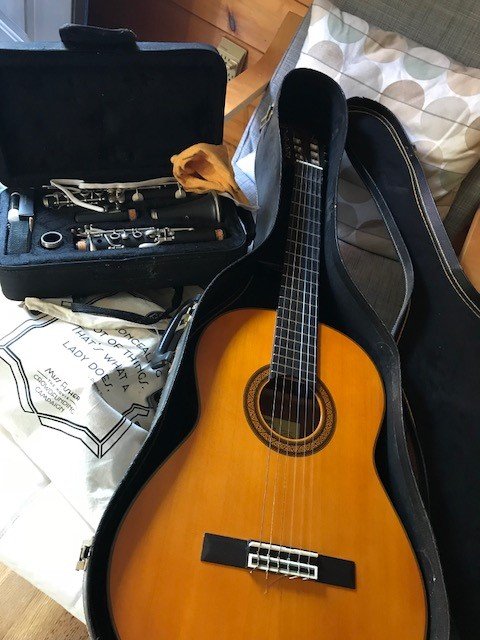 With the extra visitors, I've not been doing much of anything other than working and eating and sleeping. But I am trying to steal about 20 minutes to at least practice some notes and picking.
In other news, we have had this visitor to our front window for about a week...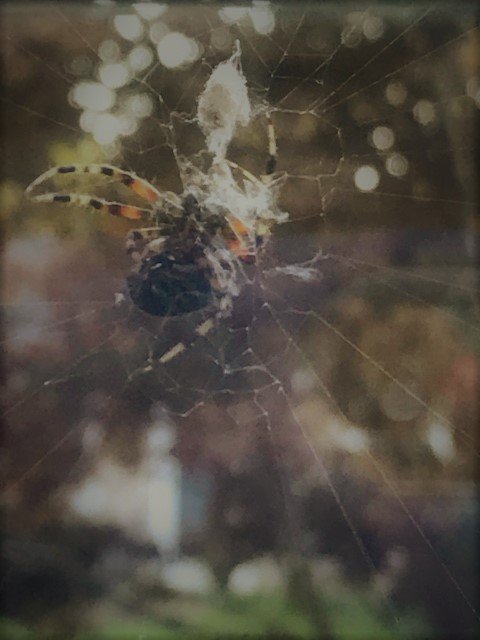 I shooed away a cardinal that I suspect was about to gobble him up a couple days ago. We had some strong winds and rain 2 days ago, though, and his web seems to be vacant and in ill repair right now.
He has moved on or been eaten, but it was quite a treat to have his web-making shows for a few days.
Not much time for catching up on my feed today, as I have a few errands to run before the rest of my day off is taken over by the visitors. I do truly love them but they forget we are not on vacation.
Hoping all you steemians are enjoying the transition of seasons (if it applies to your local weather patterns).